Description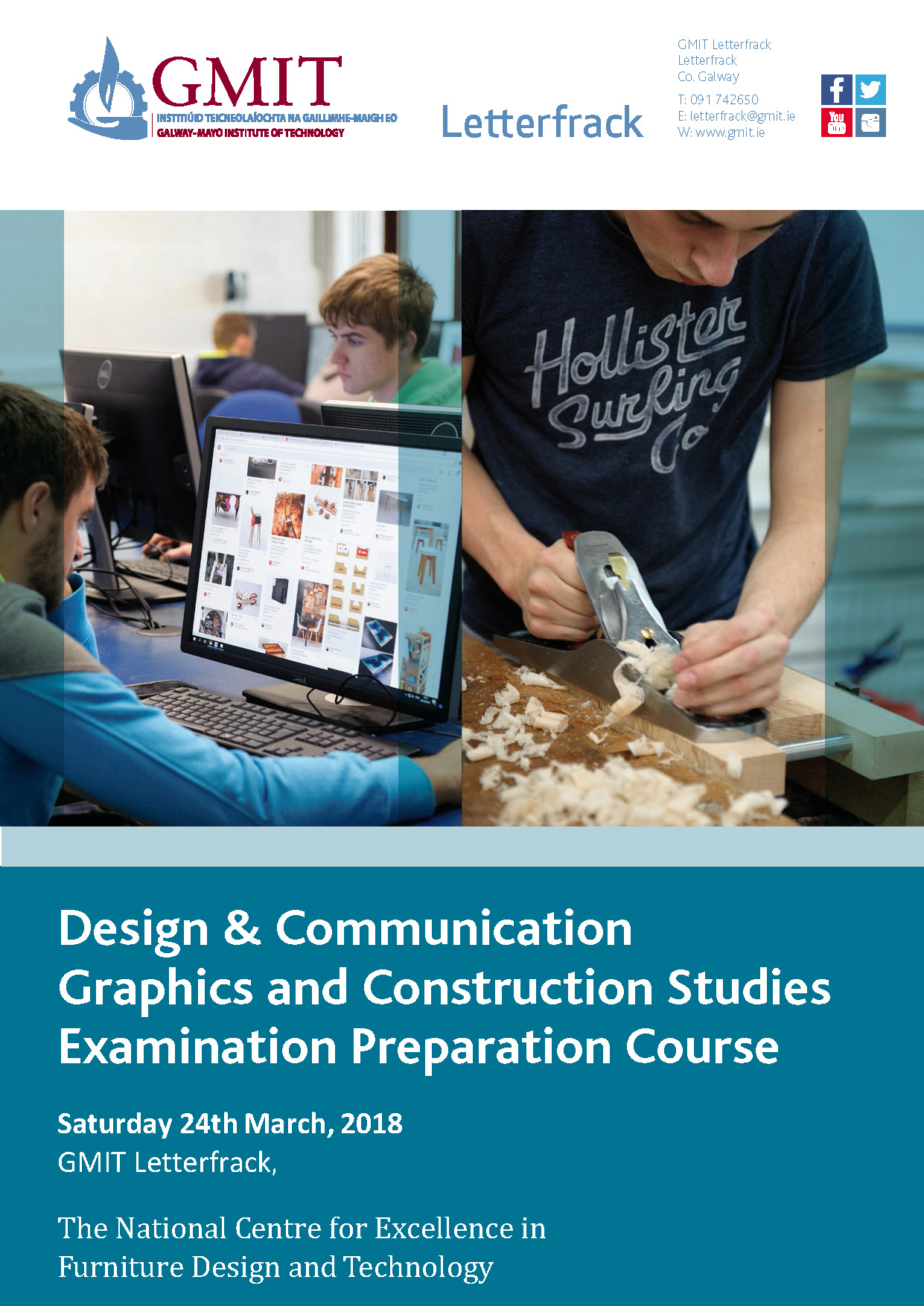 Do you want to ensure that you are fully prepared and reach your potential in your Leaving Certificate examinations? We have just the course for students studying Construction Studies and Design and Communication Graphics.
What can I expect to get from this course?
Advice on preparing yourself for the Leaving Certificate examinations;

Examination strategies for DCG short and core questions;

Expertise on CS portfolio preparation and presentation;

Techniques and skills for preparing for the CS Bench Skills Test;

GMIT resources to assist you with revision.
The cost for attending the course is €100 which includes tea/coffee, hot lunch, materials, resources and notes used on the day.