Description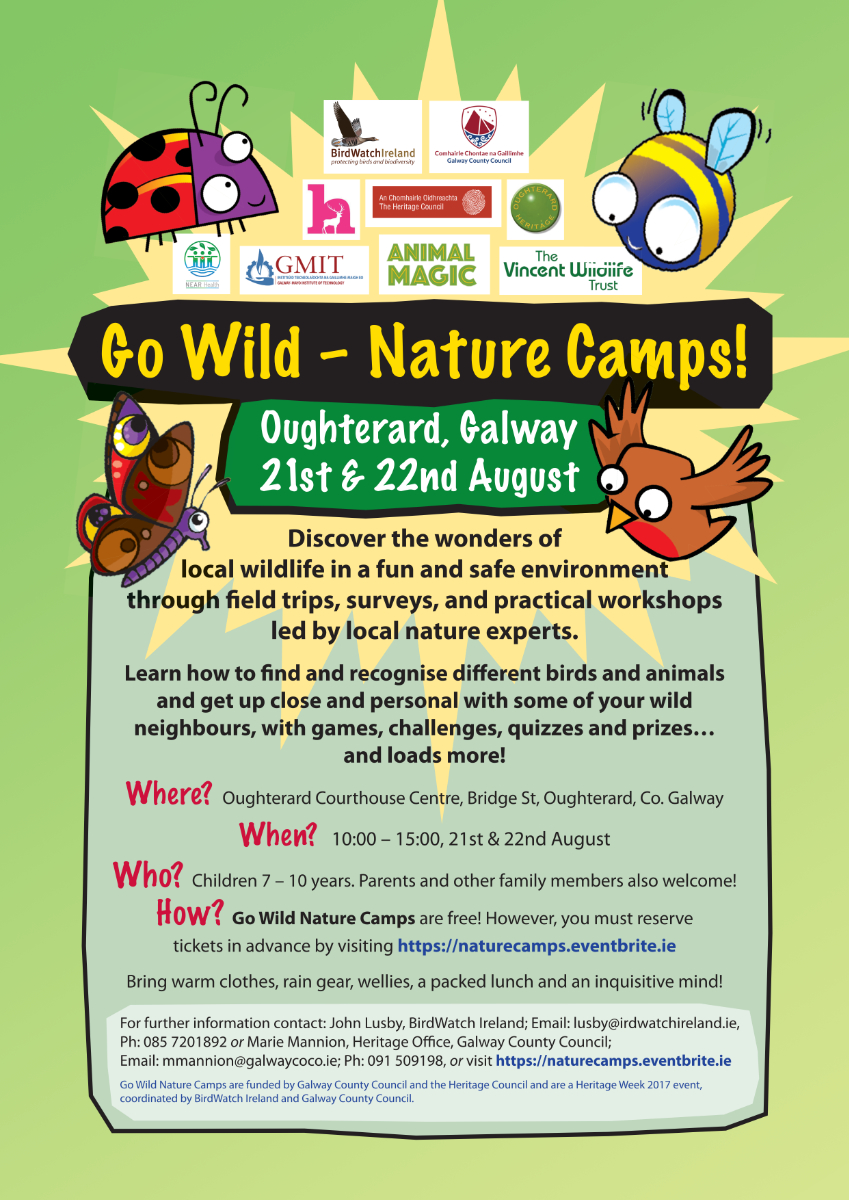 Discover the wonders of local wildlife in a fun and safe environment through field trips, surveys, and practical workshops led by local nature experts and educators. Learn how to find and recognise different birds and animals and get up close and personal with some of your wild neighbours, with games, challenges, quizzes and prizes….and loads more!
Go Wild Nature Camp in Oughterard will be run over two days (21st and 22nd of August) and is coordinated by Galway County Council and BirdWatch Ireland as part of Heritage Week 2017, in collaboration with Oughterard Heritage Group, the Vincent Wildlife Trust, GMIT, NEAR Health and Animal Magic, with funding from the Heritage Council and Galway County Council.
The nature camp is suitable for children aged 7 - 10 years, adults and family members are welcome to attend and join in the activities. The nature camp is free but places are limited and must be reserved in advance by booking tickets through this website.
Please leave your contact details and we will contact you in advance to discuss any special requirements of those attending. If you have any queries or would like further information then do not hesitate to contact John Lusby at jlusby@birdwatchireland.ie or 085 7201892.