Good Clinical Practice for CT Investigators and site staff
ICH E6 (R2) Good Clinical Practice Guidelines for Investigators and Site Staff on Clinical Trials - Refresher
About this event
Good Clinical Practice Guidelines for Investigators and Site Staff on Clinical Trials; Cover CT of investigation and Medical products - Refresher course
The course incorporates the Integrated Addendum to ICH GCP Guideline E6 (R2) adopted by the EMA in December 2016.
The following content is included:
Good Clinical Practice Guidelines for Investigators and Site Staff on Clinical Trials Cover CT of investigation and Medical products - Refresher
About this event
1. ICH GCP – Principles
2. ICH GCP - Investigator Responsibilities
3. Legislation and References
4. Course assessment
Date: 28th May 2020
Time: 1pm to 3pm
Price: € 25-50
Audience: Clinical trials investigators, researchers and Site Staff
Location: Ground Floor, H&H Seminar Room, H&H Building, St. James's Hospital
James's Street North, Dublin 8 - D08 A978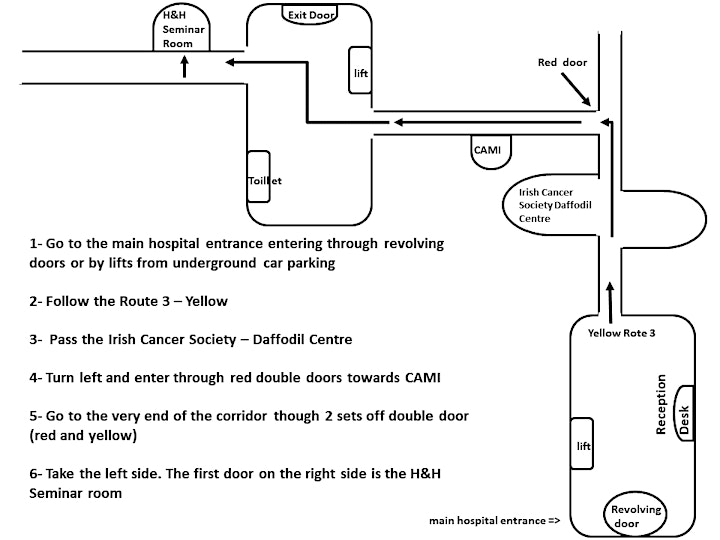 Organiser of Good Clinical Practice for CT Investigators and site staff
The Clinical Research Facility (CRF) is specially designed to facilitate high quality research activities. 
In addition to state of the art facilities and equipment, the CRF employs highly trained staff to facilitate the safe conduct of clinical research involving patients and healthy volunteers. Clinical research encompasses a wide range of activities involving patients and healthy volunteers aimed at understanding the causes of disease and discovering and evaluating potential treatments.
Mission of the Clinical Research Facility
"It is our mission to improve health outcomes and quality of life by leading and enabling high quality, innovative translational clinical research"
Vision: 

To be an internationally recognised leading centre of excellence in clinical research.
Values:
• Quality and Safety
• Excellence and Professionalism
• Rights, Well-being and Dignity of Participants
• Partnership and Collaboration
• Innovation and Leadership