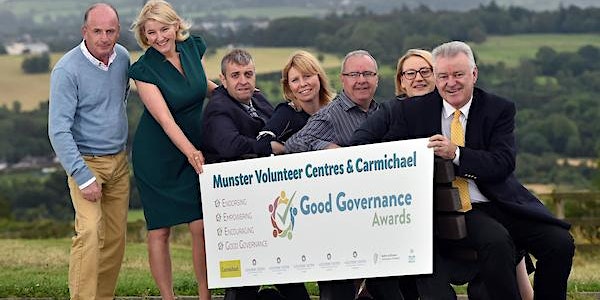 Good Governance Clinic
The Good Governance Clinics allow for trustees, committee members and staff of not for profit groups to ask questions on good governance
When and where
Location
Clare Volunteer Centre c/o Clare Education Centre Kilrush Road Ennis Ireland
About this event
The Good Governance Clinics have been designed to provide volunteer trustees with a relaxed and supportive space where they can freely and easily, over tea and coffee, unburden themselves of the governance related concerns and queries.
It is also about empowering trustees to showcase and identify the good governance practices that they themselves have in place and are committed to exercising. As such, the September clinics will highlight to groups how to showcase the impact of their activities and existing good governance practices through the Good Governance Awards, now in its seventh year. The Good Governance Awards (GGA) is a national initiative led by Carmichael that promotes, recognises and encourages adherence to good governance practice by nonprofits in Ireland.
The clinic will be delivered by Diarmaid Ó Corrbuí, CEO of Carmichael and be an hour and a half in duration. The Good Governance Clinic in Clare will run from 11am to 12.30pm in Ennis at The Clare Volunteer Centre.