A one-day conference and photographic exhibition on the Gortnacrannagh figure and its context streamed online
About this event
A special one-day archaeology conference exploring the Gortnacrannagh figure and its context to be held at Rathcroghan Visitor Centre and simultaneously streamed online on 20 August 2022.
This page is for tickets for the online event. For in-person tickets please click here: https://www.eventbrite.ie/e/gortnacrannagh-idol-conference-in-person-tickets-338207757507
The Conference
In autumn 2021, archaeologists from Archaeological Management Solution announced the discovery of a late Iron Age human-shaped wooden figure from a wetland at Gortnacrannagh, northeast of Tulsk, Co, Roscommon. The remarkable artefact made international news. It came from a rich archaeological site within the broader Rathcroghan landscape, where for several millennia people deposited objects, human remains and animal remains into the water.
This conference will bring together international experts to explore the Gortnacrannagh figure and the site in its broader context.
Keynote Lecture and Programme
Dr Melanie Giles, University of Manchester will deliver the keynote lecture (on the Roos Carr figures), and officially unveil the replica Gortnacrannagh figure and its new display.
The programme will include talks by Dr Katharina Becker (UCC), Dr Ben Geary (UCC), Cathy Moore (Archaeology and Built Heritage), Dr Eve Campbell (AMS), Dr Daniel Curley (RVC), and Dr Ros Ó Maoldúin (AMS).
Photo exhibition - "Unmasked: Portrait of Gortnacrannagh"
The event will also include an in-person and virtual photo exhibition by John Channing (AMS). The exhibition titled, "Unmasked: Portrait of Gortnacrannagh", is a series of portraits of the archaeologists who excavated the site of Gortnacrannagh. The exhibition will be digitally screened as part of the conference programme.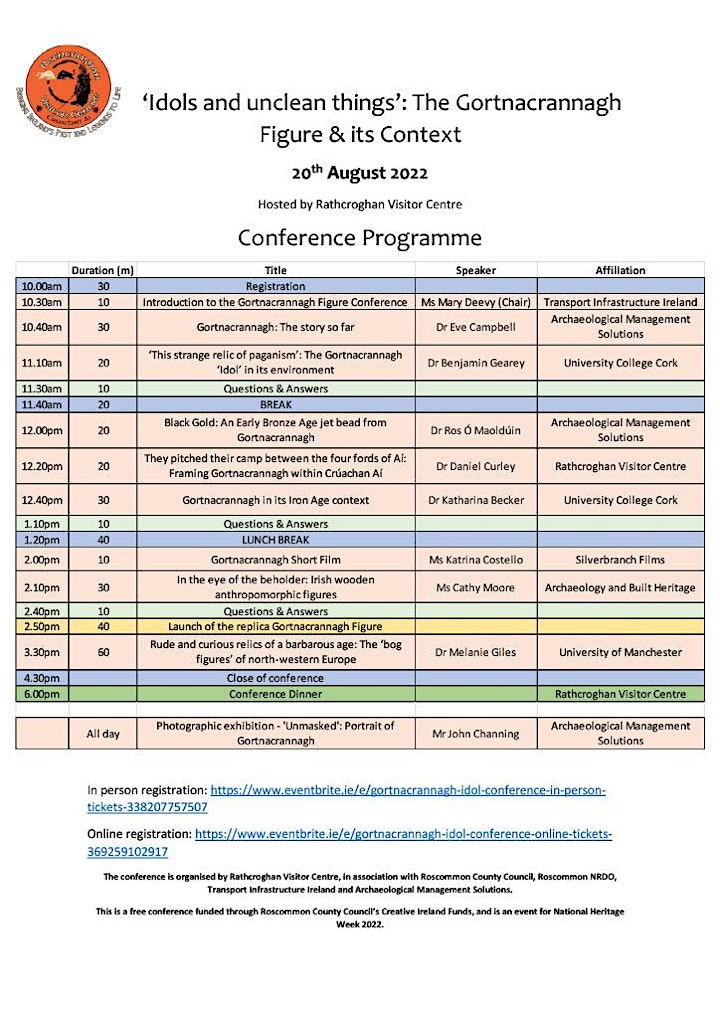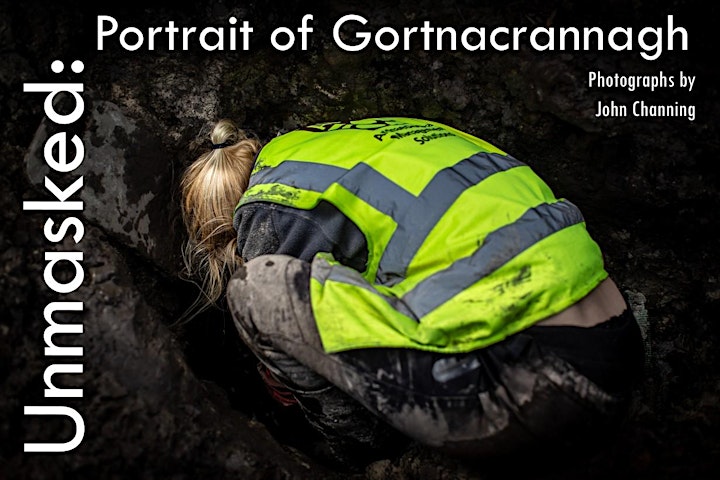 The conference is organised by Rathcroghan Visitor Centre, in association with Roscommon County Council, Roscommon NRDO, Transport Infrastructure Ireland and Archaeological Management Solution.