Description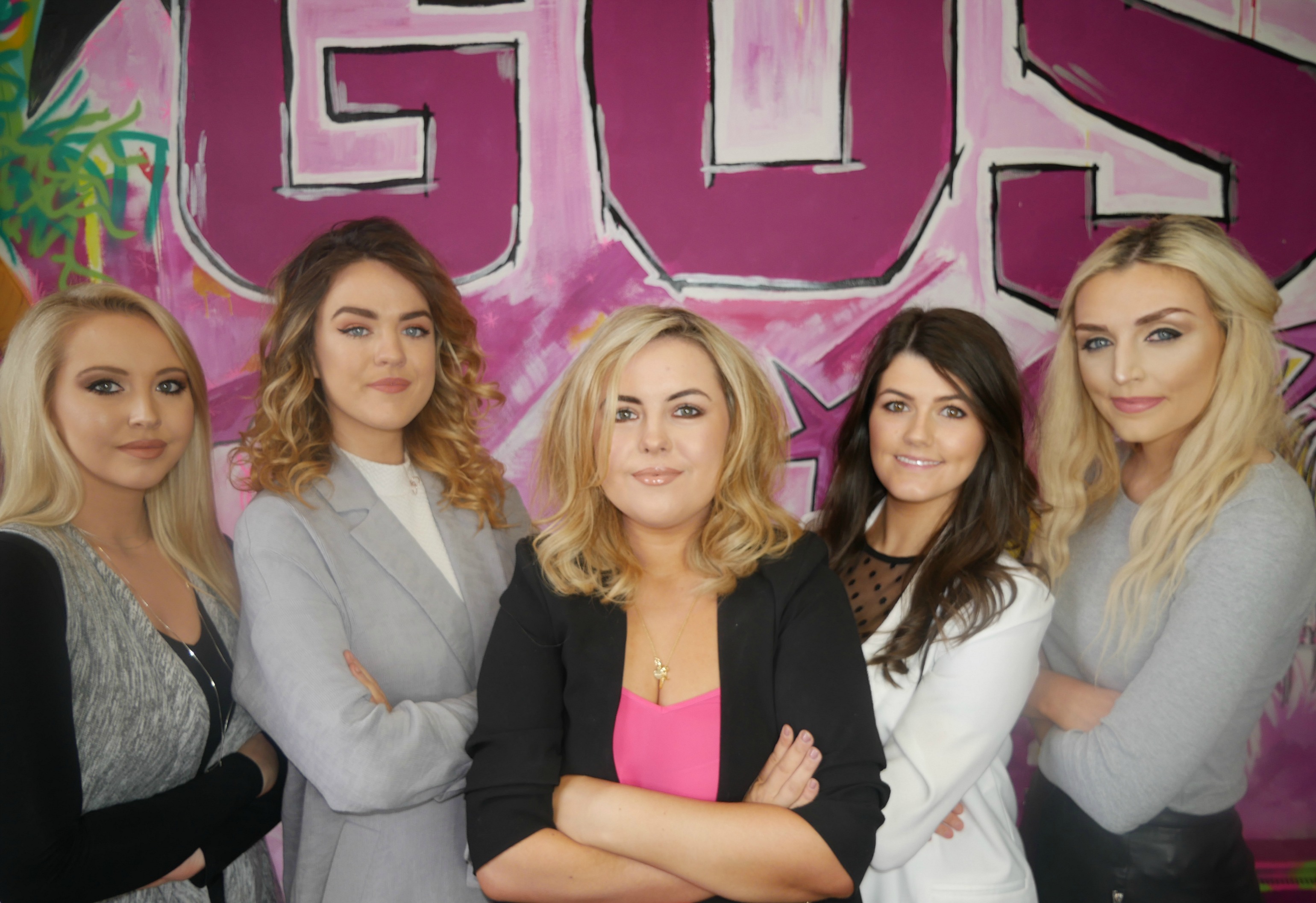 Always dreamed of being a journalist? Are you a budding content creator or a blogger looking to expand your skills?
Then our #GossCourse could be perfect for you.
Since launching in June 2014, our reporters have gone to work for huge media brands including the Mail Online in London, national newspapers in Ireland and various radio stations.

From learning the basics of how to create an article from scratch to the recording and editing your own video content to utilising social media - we will be covering everything.
CEO and Founder of Goss Media Ali Ryan will run the intense three day course, with the award-winning showbiz journalist being joined by guest lecturers.
The #GossCourse will take place in Dublin's city centre in Goss HQ on Leeson Street Lower from Friday July 21st to Sunday July 23rd.

The Goss Course is €350 with limited availability.
The course includes lectures in online journalism, reporting, investigative journalism, video journalism, presenting, interviewing, social media, broadcast journalism and PR.
As well as several practical sessions which involves filming and editing content, you will also have articles published on Goss.ie and GossGirl.ie at the end of the weekend.
Course Details
Each day will have a tight schedule with practical sessions in creating articles, sharing content, video creation, social media and mobile journalism.
As well as practical sessions throughout the week, which include articles published on Goss.ie students will also learn from experts through lectures.
Time table:
Friday: 12-8pm
Saturday: 10-6pm
Sunday: 10-6pm
Goss Media
Goss Media Founder Ali will teach students the basics of writing an article from scratch, a style guide to writing for online news sites, understanding news worthiness and media law.
Each student will have articles published across Goss Media sites throughout the weekend, with features on beauty and fashion as well as entertainment news stories.
Students will also learn from the team behind The Daily Goss, in a live lesson on producing a show from scratch, interviewing and editing video content.
Our sales manager Ciara Maher will also talk through working with brands and getting your blog or site to a commercial level, from pitching to brands to creating media decks.
Writing For Print
Magazine editor and Beauty Columnist Aisling Keenan who has worked for Xpose magazine, U magazine and now VIP Magazine, will guest lecture on the course, teaching students about working for magazines, writing features and pitching to editors.
Top stylist and Fashion Columnist Claudia Gocoul will also lecture on the Goss course. She has worked with top brands and publications nationwide, currently writing a fashion column for our sister site GossGirl.ie.
Claudia will be talking to students about writing fashion content, working with publishers and the real behind the scenes on photo shoots.

PR
Snapchat star and PR guru Rob Kenny from Publicis will speak about working with brands online, the behind-the-scenes of the PR industry and marketing your brand through social media.

PR and beauty guru Mark Rogers will also be lecturing on the course. Formerly working for Benefit Ireland, Mark has succesfully marketed products through social media and just became the new head of Flormar Ireland.
Mark will disucss marketing through social media and the basics of PR.

Video
We'll take you through the basic steps to filming and producing shows from scratch, from using the right lighting to editing sound and visuals.
Students will also learn how to produce a daily news show, from setting up interviews to working with brands, to working live on red carpets.

Students will have time to shoot and present a Daily Goss segment, which they will then be sent for their showreel.

We will also talk you through mobile journalism, and how to shoot and edit footage all through your mobile phone.

**A full course schedule will be given to you ahead of the course**