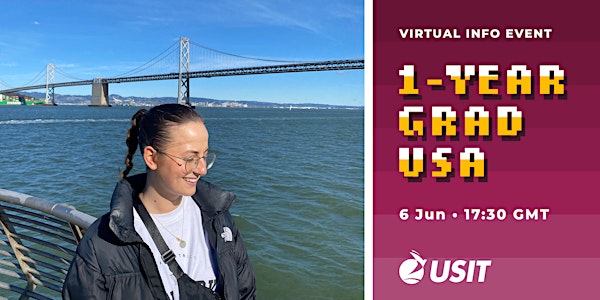 Grad Visa USA with USIT - All You Need to Know with USIT Travel
It's time to start planning for that Grad USA Visa! Log on & we'll take you through everything you'll need to know before you go.
Date and time
Tue, 6 Jun 2023 09:30 - 10:00 PDT
About this event
Calling all final year students & recent graduates: Join our free info session where we go through any programme updates and let you know what you need to do next to prepare for a Grad Visa for 2023. We will also discuss:
How to get your application in quickly if your graduation cert has an Autumn 2023 date
Eligibility criteria
How to find that dream position and how to pick the best locations for your industry
What you can be doing now to prep
Some alternate options in case a Grad Visa isn't for you but you have your heart set on the USA
As usual, we will be on hand to answer any questions you might have with a Q&A at the end.
Looking forward to seeing you there!
About the organiser
USIT is Ireland's leading specialist in student travel, work abroad and intern/trainee programmes to the USA, Canada, Australia and New Zealand offering unrivalled service and expertise so that you can enrich your world by experiencing new ones. We firmly believe in the intrinsic value of immersive work, education and travel in international cultures which is why we facilitate thousands of Irish students and wanderlusters with work placements abroad each year.