About this Event
In celebration of his new novel Home Stretch, Graham Norton will join Dublin Book Festival and Eason to discuss his new novel, his writing process, and his love of literature. Graham will be joined by RTÉ Broadcaster Rick O'Shea.
The ticket price of €18 includes access to this exclusive event via a custom url link and a signed copy of Home Stretch. Ticketholders will receive their signed copy of the novel in the post as quickly as possible after its release date on 1st October. Instructions on how to view the event via your custom url will be sent to all ticket holders in advance of the event on Sunday, 4th October.
Graham Norton's novels Holding and A Keeper were Irish bestsellers and loved by readers everywhere.
His new novel, Home Stretch begins in 1987 where a small Irish community is preparing for the wedding of two of its young inhabitants. They're barely adults, not so long out of school and still part of the same set of friends they've grown up with. As the friends head home from the beach that last night before the wedding, there is a car accident. Three survive the crash but three are killed. And the reverberations are felt throughout the small town.
Connor, the young driver of the car, lives. But staying among the angry and the mourning is almost as hard as living with the shame, and so he leaves the only place he knows for another life. Travelling first to Liverpool, then London, by the noughties he has made a home - of sorts - for himself in New York. The city provides shelter and possibility for the displaced, somewhere Connor can forget his past and forge a new life.
But the secrets, the unspoken longings and regrets that have come to haunt those left behind will not be silenced. And before long, Connor will have to meet his past.
Praise for Holding, winner of the Irish Book Awards' Book of the Year 2016:
'Poised and perceptive' - Sunday Times
'Deeply accomplished ... brilliantly observed' - Good Housekeeping
'... one of the more authentic debuts I've read in recent years ... in such an understated manner, eschewing linguistic eccentricity ... in favour of genuine characters and tender feeling ... this is a fine novel' - John Boyne, Irish Times
About Rick O'Shea
Rick O'Shea is an RTÉ broadcaster – currently on RTÉ Gold and The Book Show on RTÉ Radio 1.
He runs Ireland's largest book club, hosts public author interviews, has been a Costa Book Awards judge and judging chair for the Dalkey Literary Awards
He has curated the Waterford Writers Weekend and been UCD Festival literary curator.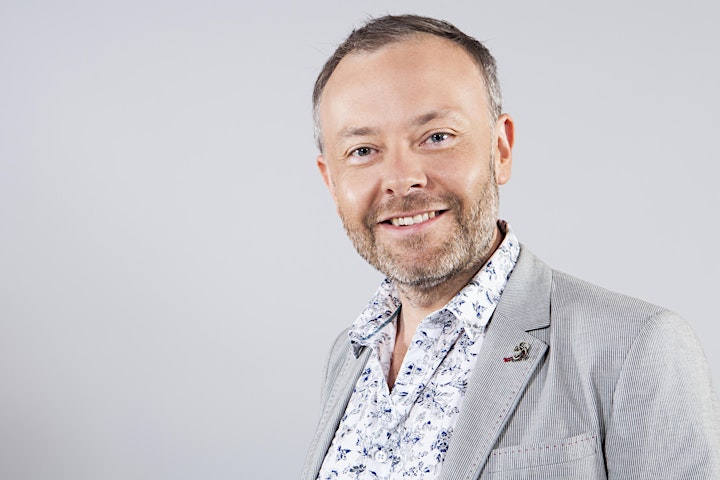 #DBF2020 #EasonEvents