Event Information
Refund policy
Refunds up to 7 days before event
Graphite HRM Annual HR & Employment Law Conference 2021
About this event
Graphite HRM is delighted to announce details of our Annual HR & Employment Law Conference 2021, which will be an Online event.
Of course, 2020 has brought with it many new challenges for businesses and it's those same challenges our panel of expert speakers will address. They'll cover everything from planning for the year ahead to implementing effective communication and performance management strategies, with a particular focus on remote working.
While remote working is not an uncommon arrangement for some, many businesses throughout Ireland have had to react, quickly, to accommodating employees to work from home. And, as the future remains clouded in uncertainty, it's important to begin planning for 2021 as soon as possible.
Our panel of expert speakers will cover all things remote working and also bring you up to date on the most pressing HR updates of the past 12 months.
What you can expect on the day:
Who should attend this conference?
Directors
Business owners
People managers
Human Resource professionals
This event is CPD Certified. You will collect 6 CPD points by attending this conference.
Speakers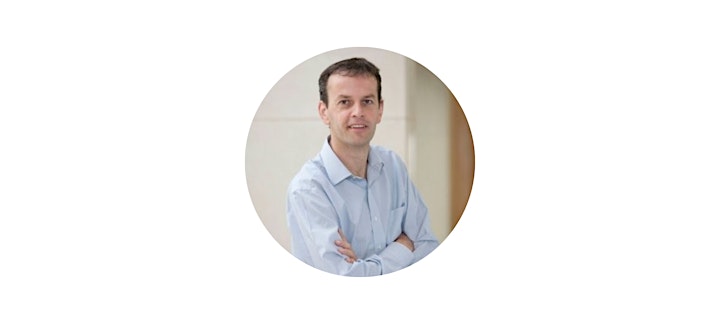 Joe ffrench, HR Director - Microsoft
Joe ffrench joined Microsoft in 2005 and has held a variety of HR roles at local, regional and global level with the company.
Prior to Microsoft he worked in a variety of HR roles with Bank of Ireland Group and as an Employee Relations Consultant with the Irish Business and Employers Confederation (IBEC). Joe is an Executive Coach on the Irish Management Institute's Organisational Development & Transformation Diploma Programme. He has an MSc in HR Strategy and a BA in Business & Politics.

Joan Hodgins, Europe HR Director - Diageo
Joan Hodgins is Diageo Europe HR Director with over 15 years' experience with Diageo. A Chartered Occupational Psychologist, post University, Joan spent over 10 years working as a Consultant in the areas of Assessment, Development and Diversity – prior to joining Diageo Ireland in 2002. She moved from this to a Global Strategic HR role as Diageo Leadership Development Director from 2006 - 2010. She has since worked in Global Talent as well as in HR Director market roles in North America, Australia and Europe. Joan has a passion for development and bringing out the best in people.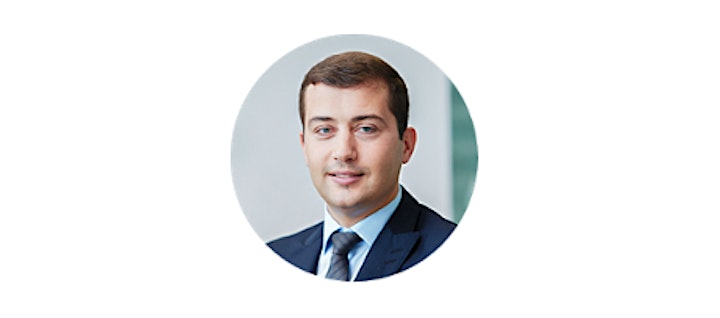 Alan Price, CEO - BrightHR
A leading authority on employment law and HR, Alan Price is CEO of BrightHR, an international HR software firm and employment law advice service.
Alan is a Chartered Fellow of the CIPD with 18 years' experience in employee relations, a Chartered Manager and Fellow of the CMI, a certified practitioner and Fellow of the AHRI (Australian Human Resources Institute), and a member of the Canadian Human Resource Professional Association. Having demonstrated a significant contribution to business and society, he is also a Fellow of the Royal Society of Arts.
In 2003, Alan was appointed to her Majesty's Court and Tribunal Service and was one of the youngest judicial appointments to the Employment Tribunal Service, which he continues to hold. From 2015 to 2019, Alan served as a charity trustee and Non-Executive Director for the global HR professional body, the CIPD, which represents over 140,000 HR professionals worldwide.
As an industry leading thought leader Alan's expertise is sought after regularly. His authoritative commentary on SME and people management issues has been featured in media outlets such as BBC News, BBC Five Live, Sky News and The Telegraph. Last year, Alan was named the Perk box HR Hero of 2019. The HR Hero Awards celebrate HR professionals that go above and beyond within their role.

Torunn Dahl, Head of Talent, Learning & Inclusion - Deloitte
Torunn is currently Head of Talent, Learning & Inclusion at Deloitte having previously led Employee Relations, Engagement, Wellbeing & Inclusion for the firm. She is an organisational psychologist who has experience of working in HR departments and consulting to them. She has also worked in Norway, France and India and has worked across the private, public and charity sectors.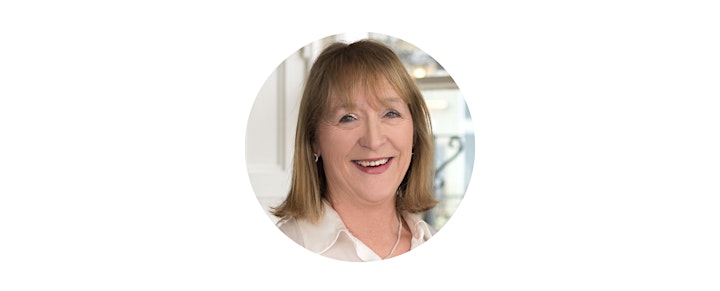 Joyce Rigby Jones, Director and Joint Managing Director - Voltedge Management
HR Management Consultant with extensive experience in Human Resources Management, strategy and organisational development. A Psychologist by training, Joyce is currently the Honorary Chair of the National Committee of CIPD Ireland and a Fellow of the Institute of Personnel and Development (FCIPD). Joyce is the Joint Managing Director of Voltedge Management Ltd., a leading Irish HR and Management Consultancy based in Blackrock, Co. Dublin, which works with private and public sector organisations.
She has experience across most business sectors and most recently working with SMEs aligning HR with business strategy, addressing employee issues, progressing major change, and providing support to management teams.

Alan Hickey, Director - Peninsula Ireland
Alan will provide attendees with a comprehensive employment law update. A thought leader on employment law and HR; Alan Hickey is a Director at Peninsula Ireland, overseeing the delivery of HR and Employment Law consultancy services to over 7,200 businesses in Ireland and Northern Ireland. In addition, Alan is a Board Member and Director of Chambers Ireland.
Alan has over 10 years' experience in HR and employment law, having previously achieved a first class BA (Hons) degree in Law with Business.
Alan has worked as a subject matter expert for Chambers Ireland since 2015 on their Employment, Workplace and Skills Policy Taskforce and in March 2019 he took on the role of Chairperson. Alan additionally acts as the Chambers Ireland representative on the National Training Fund Advisory Group which is tasked with providing employer input and advice to the National Skills Council and the Department of Education on the strategic direction of the National Training Fund.
Deborah Crilly, Director – HR, Sales, Retail - CPL
With 15+ years' recruitment experience, Deborah Crilly is currently Director of Sales, Retail & HR at Cpl. Deborah is responsible for a team of 20+ consultants within these departments and for the service delivery and talent acquisition for a varied client base including multinational, indigenous, & SME businesses.
She has experience recruiting and managing teams across multi-vertical markets and disciplines and has managed end-to-end recruitment processes including contingency, retained executive search, and project assignments. Her recruitment experience ranges from entry-level to C-Suite/senior management.

Kayleigh Frost, Clinical Support Manager - Health Assured
As Clinical Support Manager at Health Assured, Kayleigh oversees the internal EAP and Occupational Health Case Management teams, as well as having overall responsibility for the clinical management and ongoing governance for the network of counsellors, physicians and wellbeing practitioners across the UK and Ireland. Kayleigh and her team map the entire journey for service users, tracing them to final interventions. As part of this responsibility, she ensures that Health Assured deliver our services in line with best practice, giving due regard to relevant professional standards and techniques.
In her role as Clinical Support Manager, Kayleigh is also responsible for the trauma and wider wellbeing functions, ensuring the timely and efficient access to critical incident support and training workshops. Reflective of this, she has a comprehensive knowledge of mental health in the workplace. Kayleigh is required to be at the forefront of research from the wellbeing market, and liaises with key stakeholders in the business, as well as soliciting feedback from the direct market, re-sellers, consultants and customers.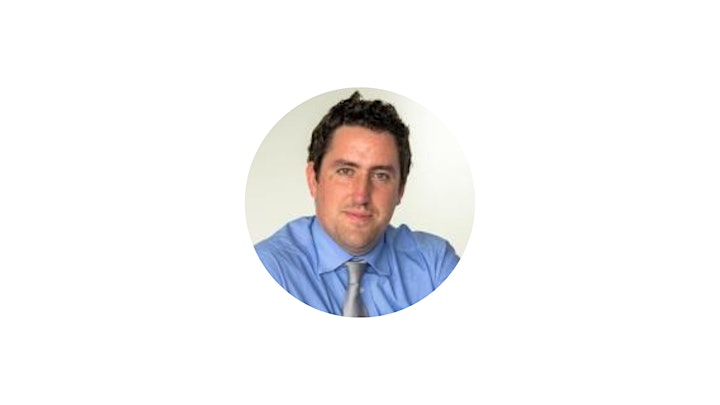 Brian Dolan, WRC Adjudication Officer
Brian Dolan is an Adjudicator with the Workplace Relations Commission. Brian is qualified as a solicitor and spent numerous years practicing with a commercial law firm in Dublin. During this time Brian advised and litigated on behalf of one of the largest unions in the state. In 2014 Brian moved to Peninsula Business Services Ireland and was duly appointed as Litigation Manager in 2016. In this role Brian managed a cross-border team of legal representatives appearing before the various Employment Law fora. In 2019 Brian was appointed as an Adjudicator with the Workplace Relations Commission.
Didn't find the information you were looking for?
Phone: 01 886 0350 (ext. 2)
Email: bookings@graphitehrm.com
Website: www.graphitehrm.com
We look forward to meeting you all there!
#GraphiteConference21
Date and time
Location
Refund policy
Refunds up to 7 days before event