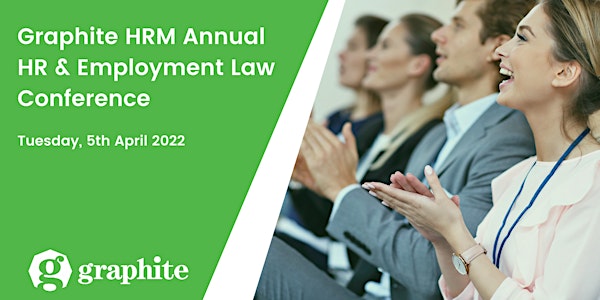 Graphite HRM Annual HR & Employment Law Conference
Graphite HRM Annual HR & Employment Law Conference 2022
When and where
Location
Dunboyne Castle Hotel & Spa Maynooth Road A86 PW63 Dunboyne Ireland
Refund Policy
Contact the organiser to request a refund.
About this event
HR Trends in 2022: Confidence to Lead
Graphite HRM is delighted to announce the details of our Annual HR & Employment Law Conference 2022, which is taking place on April 5th at Dunboyne Castle Hotel, Co. Meath.
It's safe to say that the past 18 months have caused unprecedented disruption for businesses worldwide. Locally, Irish employers and business owners have had to deal with imposed restrictions, lockdowns, and reopenings. Throughout, securing the future of their business has depended largely upon persistence and adaptability. And now, as a sense of normality returns to our lives, there's one last step to take: ensuring your HR practices align with how your business works.
That's what our panel of expert speakers will address during the Graphite HRM Annual HR & Employment Law Conference 2022. They'll provide an update on the most pressing HR changes of the past 12 months and cover everything from planning for the year ahead to implementing flexible working options, handling employee conduct and performance, and much more.
What you can expect on the day:
A comprehensive employment legislation update, including a review of recent changes and a look at what's on the horizon.
WRC Update: Recent trends and the shifting HR landscape
A range of HR challenges covered, such as implementing hybrid working, updating employee contracts and handbooks, and handling employee conduct and performance.
An opportunity to network with like-minded professionals during networking breaks and lunch.
An informative delegate pack to take away with you.
An informative and engaging conference relevant to all HR professionals, business owners, and directors.
Who should attend this conference?
Directors
Business owners
Human Resource professionals
Meet our Speakers: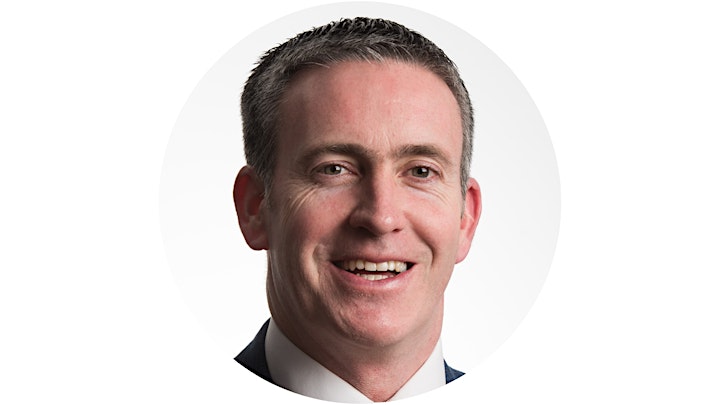 Damien English T.D., Minister of State for Business, Employment and Retail
Damien English TD is the Minister of State for Business, Employment and Retail, having been appointed on 2nd July 2020.
Much of his work at the Department of Enterprise, Trade and Employment is with businesses, workers, their representative bodies and the State Agencies to ensure that the economic recovery and growth extends to all parts of the country. He works closely with the SME sector, including retail, on building resilience and on the transition to the green and digital economies.
Minister English's legislative oversight concentrates on matters relating to Employment Permits, Employment Rights, Industrial Relations and Trade Unions, Workplace Relations, Redundancy Payments, Construction Contracts, Workplace Health and Safety, Intellectual Property, including copyright, trademarks, designs and patents, and on Standards for goods and services.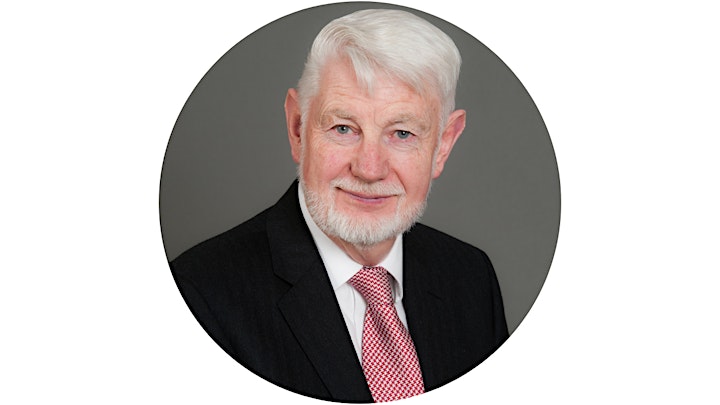 David Begg, Chairperson, Workplace Relations Commission (WRC)
Former General Secretary of the Irish Congress of Trade Unions David Begg was appointed Chairperson of the Workplace Relations Commission in January of 2021.
The appointment for a five-year term was announced by Minister of State at the Department of Enterprise Trade and Employment Damien English. Mr Begg chairs the Pensions Authority, the Mater Misericordiae University Hospital and the Fire Service National Oversight Implementation Group of the Department of the Environment.
He is also an Adjunct Professor at Maynooth University Institute of Social Sciences. Mr Begg's extensive history in the trade union movement included heading up the ESB Officers Association, the Communications Workers' Union and the Irish Congress of Trade Unions, holding the latter role from 2001-2015 when he retired. Between 1997 and 2001, he stepped away from trade union activities to chair international aid agency Concern. Mr Begg was previously a director of the Central Bank of Ireland between 1995 and 2010 and of The Irish Times Trust from 2001-2011.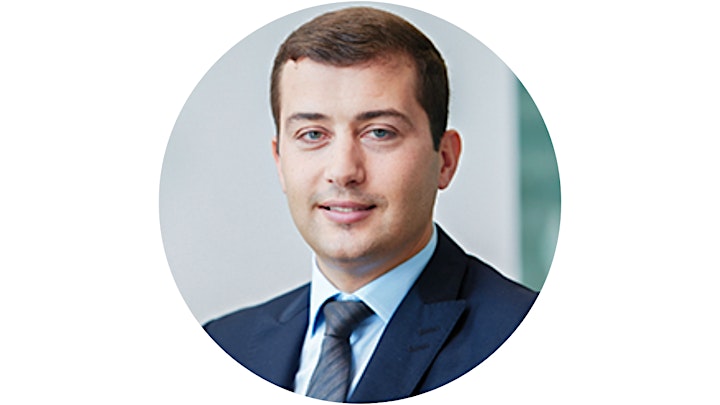 Alan Price, CEO of BrightHR
A leading authority on employment law and HR, Alan Price is CEO of BrightHR, an international HR software firm and employment law advice service.
Alan is a Chartered Fellow of the CIPD with 18 years' experience in employee relations, a Chartered Manager and Fellow of the CMI, a certified practitioner and Fellow of the AHRI (Australian Human Resources Institute), and a member of the Canadian Human Resource Professional Association.
Having demonstrated a significant contribution to business and society, he is also a Fellow of the Royal Society of Arts.
In 2003, Alan was appointed to her Majesty's Court and Tribunal Service and was one of the youngest judicial appointments to the Employment Tribunal Service, which he continues to hold.
From 2015 to 2019, Alan served as a charity trustee and Non-Executive Director for the global HR professional body, the CIPD, which represents over 140,000 HR professionals worldwide.
As an industry leading thought leader Alan's expertise is sought after regularly. His authoritative commentary on SME and people management issues has been featured in media outlets such as BBC News, BBC Five Live, Sky News and The Telegraph.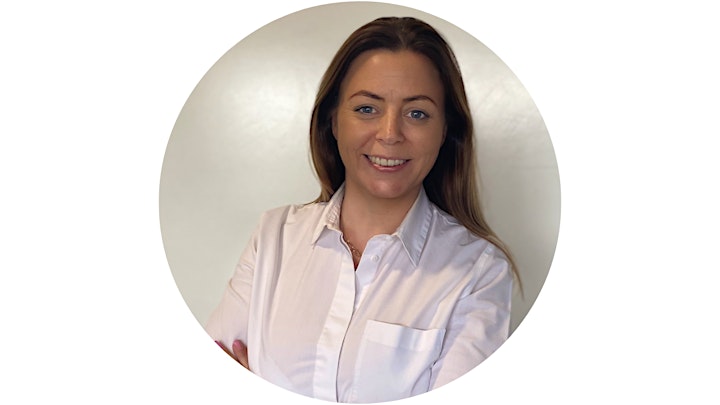 Moira Grassick, Chief Operating Officer, Peninsula
Moira joined Peninsula in 2012 as an HR Consultant, and in that time, her role has progressed significantly into a senior director position within the Peninsula Group.
With full responsibility for the management and development of Peninsula's Irish operations, Moira presides over 3,600 client monthly service interactions. She also plays a pivotal role in meeting the Group's ambitious growth goals and building on Peninsula's outstanding reputation for service and delivery to clients throughout the Republic of Ireland and Northern Ireland. Moira's career has always centred on employment law and HR, and she has a BA in HRM and a diploma in employment law. She is also a certified mediator.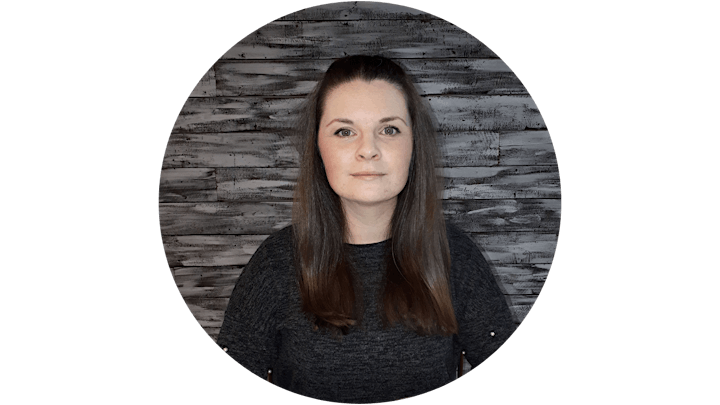 Nóra Cashe, Litigation & Compliance Manager, Peninsula
Nóra qualified in 2008 as a barrister and was admitted to the Bar of Ireland in October of that year. She obtained an Hons. LL.B Irish Law Degree and studied and obtained the degree of Barrister-at-Law at the Honourable Society of Kings Inns.
Nóra practiced in the area of Criminal law before joining the Peninsula Litigation team in November 2014. During her time at the Bar, Nóra also volunteered regularly with the Free Legal Aid Centres and was a member of the Irish Criminal Bar Association.
Nóra has extensive experience in the area of Employment Law and HR Policies and Procedures, representing clients at Employment Tribunal hearings and Conciliation / Mediation meetings before both the Workplace Relations Commission and the Labour Court. Nóra has authored a number of articles for Peninsula, coordinates Peninsula's internal Learning and Development programme and is a regular contributor at the Group's Global Legal and Training meetings.
James Kiernan, Director of Relationship Management, Chambers Ireland
His main task is in the support of the Chamber network of 40 Chambers and for coordinating the commercial activities of the national Chamber. He also is the main point of contact with key national stakeholders.
James coordinates Chambers Ireland's activities on the areas of sustainability and the SDGs including leading the Sustainable Business Council. James sits on the National CSR and SDG stakeholder forums as well as being the Chamber/business representative on water and energy stakeholder forums. James also coordinated the recent all-island Chamber event in conjunction with COP 26.
James is currently undertaking an MBA and an emphasis on the area of sustainability.
Didn't find the information you were looking for?
Phone: 01 850 6055
Email: bookings@graphitehrm.com
Website: www.graphitehrm.com
We look forward to meeting you at the Graphite HRM Annual HR & Employment Law Conference 2022!
#GraphiteConference22