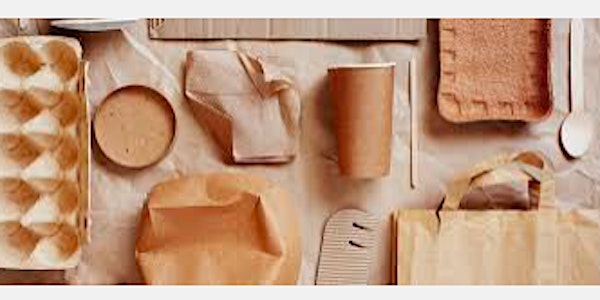 Green Packaging for Food Businesses; what is it and how do I implement it ?
Making responsible choices is not always obvious or easy. This workshop will outline packaging options open to the food/ drink producer.
About this event
Green Packaging for food and drink businesses
What is it? and how to do it!
Programme Aim and Objectives
On successful completion of the training module, participants will have gained an understanding of
- The circular economy
- sustainable options of packaging material available for their food/ drink product
- waste hierarchy
- waste reduction practices
- lowering the impact of packaging (analyzing the supply chain, design, afterlife, etc)
- best practices - examples from the region
- outline of how they can best use any packaging changes they make to their advantage
For Mayo Food & Drink Clients ONLY
Training workshop will be delivered by Derek Hannick, from Lean Green Management Services, Mayo and Cork.
It is probable that participating business owners and managers might be supported through 1to1 training over the following 4 weeks to investigate ways their businesses can improve their sustainability and reduce the impact of packaging in line with Climate change policy. Developing a strategic plan to incorporate sustainablity and change is an option.