About this Event
This is promotional session for our new clinic in Blanchardstown
Our mind can be so powerful that can heal us or on the contrary can make us feel sick. For years I have researched on this most fascinating topic "Mind".
This session is designed to clear the blockage of Anger which can lead to many physical , emotional , mental and spiritual issue. Anger can also cause distance in our relationships.
This session is designed to help one release the blockage of anger and allow self to be healed and experience lovely energy of Forgiveness. As an outcome you will experience a state of lightness in Mind. In this session you will be in a semi trance state of realxation.
The Power is in your Mind. Come and experience with me.
Venue:17 The Drive, Hansfield Wood, Dublin 15.
Eircode: D15A89W.
Contact 0892472573
Visit my Facebook page: Irish Hypnosis Blanchardstown.
Kind Regards,
Bindu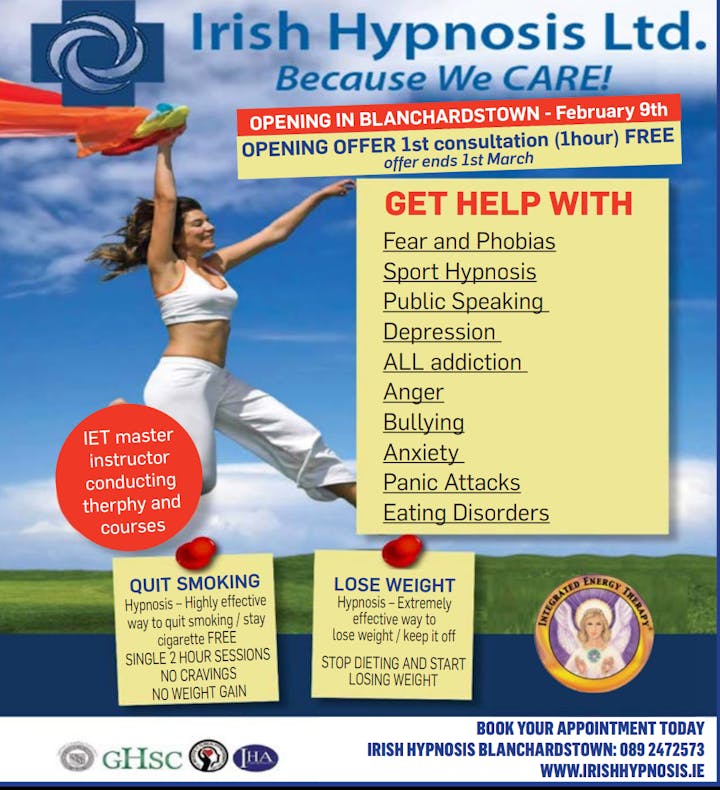 Irish Hypnosis promotional session in Blanchardstown.