Location
Simon Perry Building
Simon Perry Building
Trinity College Dublin
Dublin
Ireland
Learn how to grow your own vegetables this year and see the award-winning documentary "Seed: The Untold Story".
About this event
No matter if you have your own urban garden, some pots on your balcony or just a small window sill: learn how to grow your own vegetables this year in the tiniest of spaces. Everyone can be a successful small-scale gardener. This TCD Green Week event comes with perfect timing to coincide with the start of spring, so you can get producing and growing your own food.
We will kick-off at 5 pm with a Seed Swap and Seed Saving Workshop brought to you by Ciara Kelly (Dublin Community Supported Agriculture). Ciara will be showing you how to save tomato seeds and will be talking about the importance of seeds and which seeds are best to save. All the while we will exchange seeds you might have saved from last year with interesting new varieties you are yet to try. So bring your saved seeds from the last season (all vegetables and flowers are welcome) for the Seed Swap.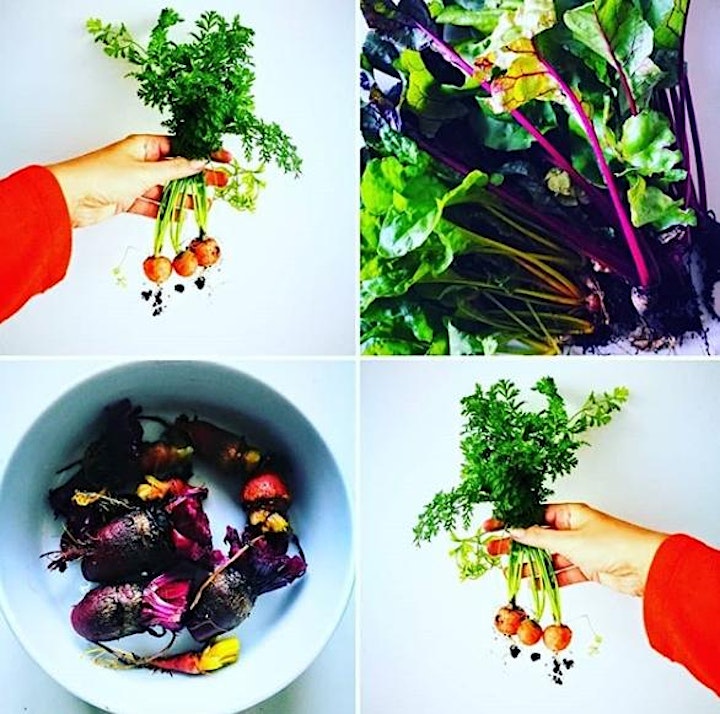 From 6 pm onward we invited successful hobby gardeners to share their stories and experiences of growing their own food in a city garden/a small balcony/a farm in the suburbs/a shelf in the kitchen. You will learn how to start within the smallest of spaces or in your back garden and hear e.g. from Celia Somlai who is an inspiring balcony gardener, Mies Stam who runs regular Wildflower Walks in Dublin and surroundings.
At 7 pm we will be screening "Seed: The Untold Story", an Emmy nominated documentary about the importance of heirloom seeds to the agriculture of the world, focusing on seed keepers and activists from around the world. In the last century, 94% of our seed varieties have disappeared. The movie follows passionate seed keepers protecting our 12,000 year-old food legacy. As biotech chemical companies control the majority of our seeds, farmers, scientists, lawyers, and indigenous seed keepers fight a David and Goliath battle to defend the future of our food. In a harrowing and heartening story, these heroes rekindle a lost connection to our most treasured resource and revive a culture connected to seeds. SEED features Vandana Shiva, Dr. Jane Goodall, Andrew Kimbrell, Winona Laduke and Raj Patel.
Feel free to drop in anytime and stay only for the parts you like. The event is free to attend but we will have a donation box at the entrance where we collect donations for the Community Supported Agriculture Network Ireland, a volunteer group set up to support and promote community-driven agriculture in Ireland with currently 9 active CSAs.
This "Grow Your Own" event is co-hosted by the Zero Waste Festival Ireland and the Dublin CSA. Support for the event comes from Irish Seed Savers, the Environmental Society at TCD and the Botanical Society at TCD.