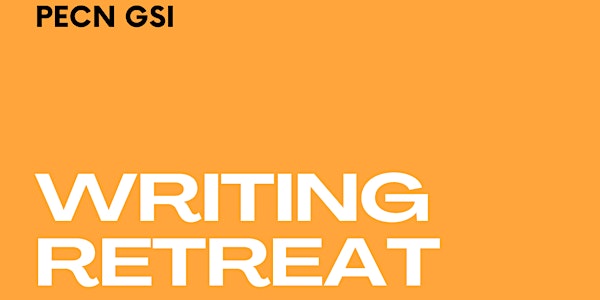 GSI PECN Writing Retreat - 27 May
The retreat will run in the afternoon Thursday 25 November and all-day Friday 26 November and is free for all GSI PECN members.
About this event
Writing can be tough at the best of times. We at PECN find it's nice to share the pain with like-minded folk. With that in mind we have organised our second virtual writing retreat which offers peer-to-peer support and a dedicated online space to get productive and creative.
Join us on Thursday afternoon 25th November and all day Friday 26th November by signing up here.
The event is free to PECN members (if you want to become a member you can join here and subscribe to our mailing list here – you don't need to be a geographer, but it helps!).
In preparing for the writing retreat it is worth taking the time to make a plan so that you can get the best from the experience. Writing is made up of multiple stages (idea formulation, reading and researching, making notes and editing them, writing, editing, formatting and so on), which often overlap in practice. Attending a retreat provides a unique space for you to focus on one aspect and from feedback we have received, often those who get most from these events have planned in advance by preparing notes, having some research done, allowing them to write freely.
If you have any questions about the writing retreat please contact us at PECN@geographicalsocietyireland.ie.