About this Event
Guinness 232°C is coming to Cork, partnering with renowned chef Christine Walsh who will command the grills of Deep South, with just one rule – to cook over live fire! This exciting one-off event will take place on October 11th and 12th.
Curated by food expert, Ali Dunworth, Guinness 232°C will see Christine Walsh break free of her kitchens and challenged to create a one-off menu featuring the very best Irish produce forged in fire. Innovative techniques with a sustainable twist will forge flavours born of fire - just like roasting the barley, there's no faking it when you're cooking over live fire.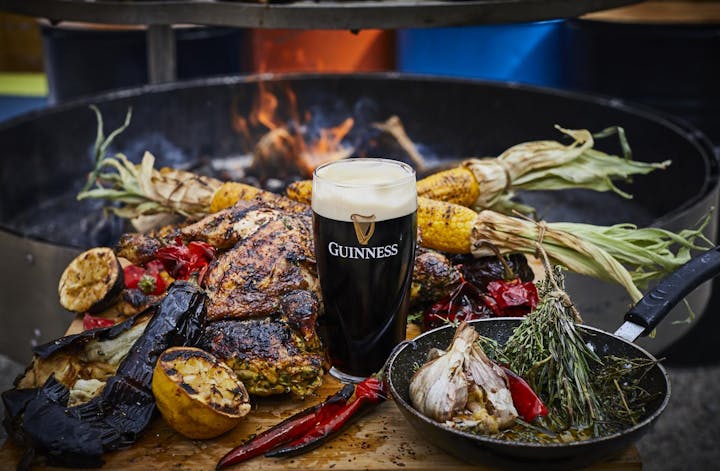 GET YOUR SWAG ON
Continuing to fan the flames for the best talent across Ireland an eclectic programme of live music and entertainment will be curated by John Mahon of The Locals.
Tickets are on sale now and priced at €10.00 including booking fee which includes a complimentary pint of Guinness or Pure Brew non-alcoholic lager and two signature dishes.
Tickets are not valid for every night. Please be sure to purchase the ticket for the evening you wish to attend.
VENUES & DATES:
3 - 5 October: La Cocina Cuevas headlines at The Bernard Shaw.
Thursday - 18:00 - 22:00
Friday - 18:00 - 22:00
Saturday - 14:00 - 18:00
11th -12th October: Christine Walsh headlines at Deep South, Cork
Friday - 18:00 - 22:00
Saturday - 14:00 - 18:00