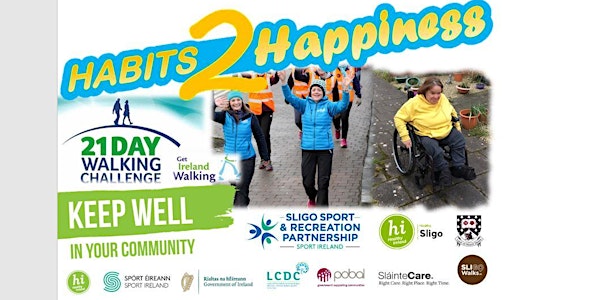 Habits to Happiness
Habits to Happiness is a Walks, Talks & Wellbeing initiative helping you create positive habits for a healthier, happier & more active you.
About this event
It is comprised of a 12 minute endurance test, the national 21 Day Walks Challenge from Get Ireland Walking, a series of three online talks by guest speakers on health and wellbeing and will run from the 21st March to the 14th April 2021.
Find your starting point with the 12 Minute Endurance Test, set your personal goal and take part in the 21 day walking challenge. You will receive daily reminder emails with motivation tips and have access to our three informative and enjoyable talks over zoom.