Description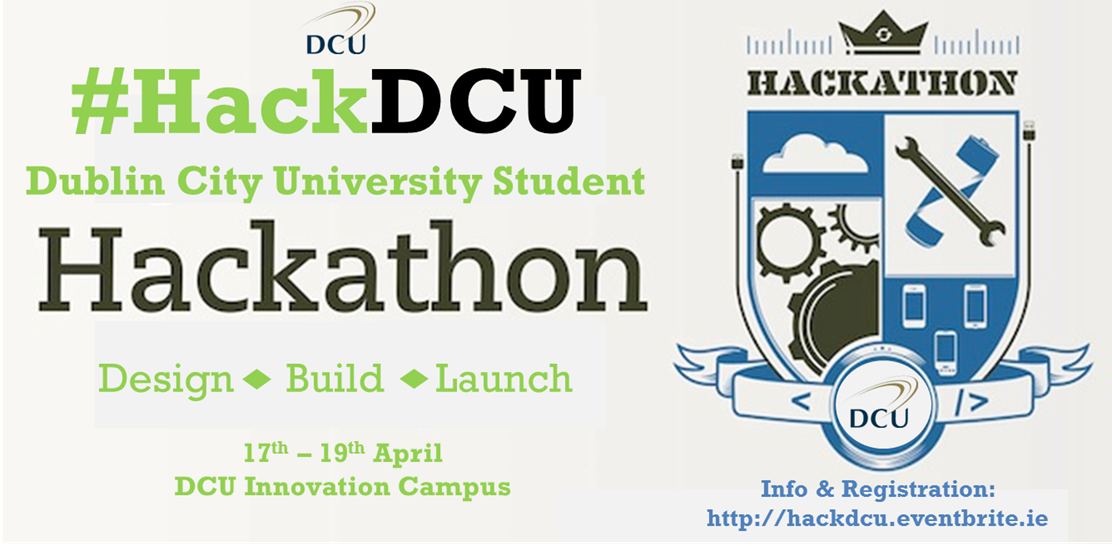 Supported by:

This event is strictly BYOI- Bring your own idea, we will not be supplying them!
1st Prize: €1,000 cash plus a chance to pitch for a place on UStart – DCU's student accelerator.
What will happen? A hackathon is a weekend long 'ideas marathon', with teams of participants from all disciplines, coming together to create ideas and build prototypes.
Patricipants will come from all disciplines, including business, engineering, computing and design and will form teams to work on their innovative 'hacks' all day Saturday & Sunday with support from mentors. The teams will test and prototype their ideas and present them to a panel of expert judges for evaluation on Sunday evening. The winning team will be awarded €1,000 in cash plus the chance to pitch for a place on DCU's student accelerator, UStart.
To keep the energy levels high on Saturday, DCU Ryan Academy and StartUp Europe's Welcome Project are organising a workshop with tech startup evangelist Paul Hayes for all participants with additional inspiration from student startup companies who have "been there and done that" in DCU.
Location: DCU Innovation Campus

Audience: 100+ of the DCU's best students!
Refreshments: Kindly sponsored by local companies.
Schedule:
Friday: Planning what you are going to do for the weekend.
Saturday: Building/desiging your "hack".
Sunday: Finishing what you are building.
For Full Weekend Schedule please click here.