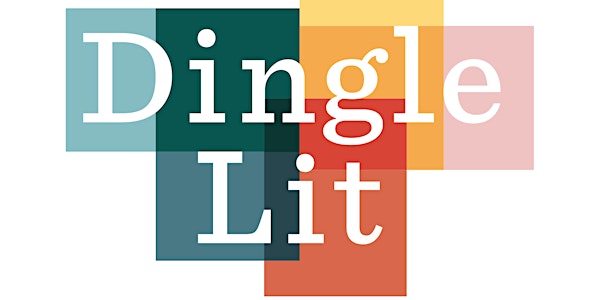 Haiku Writing with Maeve O'Sullivan
Haiku Writing with Maeve O'Sullivan
When and where
Location
Ionad an Bhlascaoid The Blasket Centre Amharclann V92 TH73 Dún Chaoin Ireland
About this event
In this workshop, you will get a short history of the haiku, with examples, and learn some key techniques for writing haiku.
You will participate in a composition stroll, in which we will seek inspiration from the season's sights, sounds, and smells. Then some of the haiku will be workshopped.
This workshop is suitable both for absolute beginners in writing any type of poetry and for poets
and other writers/artists who may have experimented with the haiku form already and are curious to learn about it in some more depth
Synopsis of the content and/or processes of the workshop:
Hour 1: Introduction to the haiku form and its history, with examples from classical and contemporary poets. Sharing of specific techniques for writing haiku: 'dos & don'ts'
Hour 2: Preparation for a ginko/ composition stroll in Dingle town. Writing and editing of haiku written on the ginko.
Hour 3: Conducting of a workshop of some of the haiku written on today's ginko.
Also suggestions for haiku journals for reading & submissions and the sharing of other haiku-related resources.
What you can expect:
Please arrive with a notebook and pen/pencil (or smartphone, if you prefer to use the notes on that). Bring 'sensible' walking shoes and a rain jacket and/or umbrella for the walk as well.
Please note that only haiku written on the workshop will be discussed, so there's no need to bring any work with you.
The first hour will be spent introducing you to the haiku form in the venue (see above for content). The second hour will be spent mostly on the ginko, or composition stroll, along the seafront (weather permitting), with a Plan B for inside the venue, should the weather prove too inclement.
During this hour, you will also write up and edit your haiku, with accompanying helpful notes. The third hour will be spent workshopping some of the haiku written on the walk, using a special technique which starts with participants submitting their haiku anonymously and then voting for their favourites, also anonymously.
Participants should come away from this course with:
1)A strong knowledge about, and understanding of, the haiku form: its history (in Japanese and in English), how it differs from other types of poetry and how you go about writing one.
2) Confidence in their ability to read haiku in a meaningful way, to write and edit their own verses to a decent standard, and to have an idea about where to submit them.
Cost €35 + Eventbrite fee
Saturday November 19th 2pm - 5pm
When you book your place on the course we will confirm by email.
Cancellation/Refund Policy
You are entitled to a refund within one week of your payment, (less any Eventbrite fees) provided that the workshop has not already started.
We cannot refund fees in respect of cancellation after this time. We cannot offer partial refunds to students who do not finish the workshop.