Half Day SQL Performance Seminar - Kevin Boles

Friday, 19 June 2015 from 13:30 to 17:30 (IST)
Event Details
Come alng to join the Dublin SQL user group for a free afternoon seminar focusing on SQL Server performance for the DBEngine.

Common TSQL Mistakes 14:00-16:00
We are going to examine a variety of oopsies MANY developers fall prey to - some obvious, some pretty subtle and some downright sneaky! Lots of code examples with the bad AND good code presented. I GUARANTEE that you will find things here that will either prevent you from getting bad data, throwing unwanted errors or vastly improving your database application's performance and concurrency.  Not only will we dig into lots of code examples, we will also cover numerous performance analysis AND tuning techniques.  Profiler, statistics IO and query plan issues.  Learn about how the Heisenberg Uncertainty Principle applies to SQL Server performance analysis.  Don't worry, I actually DO have a degree in physics, so my head won't explode. :-) 
See how data value skew mocks parameter sniffing.  Learn about a common mistake that actually caused a client to go out of business - and yes, I DID tell them it was going to happen! I have given this talk almost 75 times now and it is always very highly rated! 
Two hours is not nearly enough time, so come prepared for a JAM-PACKED session! 
Indexing Deep Dive  16:15-17:15  
Another in TheSQLGuru's very popular "Deep Dive" series, this time covering indexing.  You will learn about the internal structures of heaps, clustered indexes and nonclustered indexes.  We will examine included columns and covering indexes, filtered indexes, indexed views, indexing DMVs and finding the right indexes.  There are some incredibly helpful graphics as well as some nice samples to help you transition theory to practice.
Speaker's bio: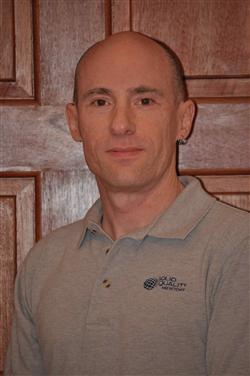 Kevin Boles
Kevin Boles is a SQL Server expert, working exclusively with the product since v6.5. With over 20 years of database experience and over 45,000 man hours of SQL Server engine experience, he holds many related certifications, is an MCT and was a SQL Server MVP from 2007 to 2012. Kevin has been a very successful independent consultant for over 15 years. His passion is the relational engine, especially designing, building, analyzing and tuning high-performance database applications.
When & Where

Microsoft Auditorium, EPDC2
South County Business Park
Leopardstown
Dublin (Luas Stop: Central Park), Dublin 18


Friday, 19 June 2015 from 13:30 to 17:30 (IST)
Add to my calendar
Organiser
The SQL Server Ireland User Group was founded in 2006 to foster & grow the Irish SQL Server community while providing networking opportunities & sharing experiences using SQL Server.
This group is a local chapter of PASS - The Professional Assosciation for SQL Server (www.sqlpass.org)
Meetings are held most months, usually in the evening of the first Tuesday of the month. We do collaborate with others to support larger conference events from time to time; including the highly successful SQL Saturdays.