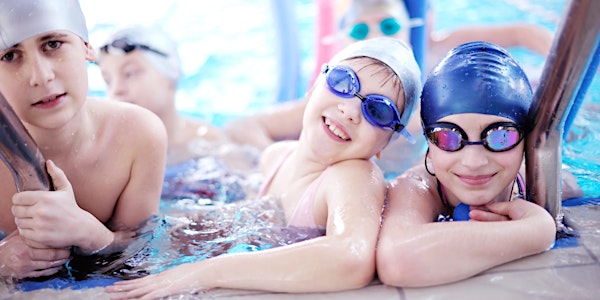 Halloween Swim Skills Camp
Our Swim Skills Camp Programmes are the ideal way for your child to learn and practise swim skills in a relaxed and fun environment.
When and where
Location
The Watershed The Watershed Bohernatounish Road R95 HFH1 Kilkenny Ireland
About this event
No Credit/No Refund Policy applies to all Camp Bookings, please note Ts & Cs below before booking
Our Swim Skills Camp Programme is the ideal way for your child to learn and practise swim skills, based on the syllabus taught in the corresponding level of our group lessons Levels 1 to 5 and in our Ducklings Swim Course.
Ducklings Camp includes twenty-five minutes in the water with an Instructor having fun while learning some basic swim skills and developing water confidence, followed by five minutes of play time. Ducklings Camp is for children aged three and four.
Camp Levels 1 to 5 includes a thirty minute lesson taught in a fun and relaxed atmosphere, followed by ten minutes of free play time. Children must be a minimum age of five for Levels 1 to 5.
Children do not need to be attending our Lessons to take part in Swim Skills Camp, Camps are open to everyone. All our Camps and Swim lessons/course are taught by qualified and experienced swim teachers,
Date: This ticket is payment for four days of Camp from starting on Tuesday November 1st and finishing on Friday November 4th.
Time: Please note the time on your ticket and arrive at least ten minutes before Camp is due to start.
Important Terms and Conditions:
If you proceed with a booking, you are deemed as having accepted these Terms
Children must be a minimum age of 5 years before taking part in Levels 1 to 5
Children must be aged 3 or 4 years to take part in Ducklings
Children must be booked into the correct swim level. They will not be moved to the correct level if that level is already full
Parents must inform The Watershed in advance of any additional needs their child may have - please note if one to one assistance is required this must be provided by the parent and agreed with The Watershed
All ticket sales are final and refunds/credit will not be offered for non-attendance for any reason
Should an illness or injury occur before Camp starts that prevents the child's attendance, a medical cert must be provided prior to the start of Camp
All children must wear their own armbands in Ducklings and Level One
Parents may not remain in the Changing Village or on the pool deck while Camps are taking place
Reserving of changing/showering cubicles in the Changing Village is not allowed under any circumstances and belongings may be moved should this occur. The Watershed will not be responsible for any belongings moved from a changing/showering cubicle
A full list of all Terms and Conditions is available on www.thewatershed.ie. Please don't hesitate to ask any questions before you make your booking, you may use the contact form on our website to reach us or send an email directly to amanda.menton@thewatershed.ie
Swim Skills Syllabus:
Our Swim Skills Camps will broadly cover the same syllabus that is taught in our Group Lessons Programme. For more information on the syllabus please click here