Happy Workplaces Ireland 2016

Thursday, 3 November 2016 from 09:30 to 17:00 (GMT)
Event Details
Happy Workplaces Ireland 2016 

 
in association with

 

  
The evidence is clear: organisations which focus on creating happy workplaces are more productive and more successful.
But the knowing-doing gap persists. Many managers struggle to build the culture and practices required for real engagement and performance.

This event is designed to help you create a happy workplace, by learning from industry experts, meeting key stakeholders in like minded organisations and gaining practical examples.
Could you be doing more to engage your people at work?
Happy Workplaces 2016 is a one day conference for leaders who are ready to embrace high-trust, high-autonomy, high-performance management. 
Key speakers will share how they build and sustain happy workplace culture and practices - and how you can do the same. You will leave not only inspired, but fully equipped to take concrete action steps in your organisation.
Happy Workplaces 2016 is on 3rd November in The Gibson Hotel, Dublin 1. 
Make Your organisation a Great Place to Work - Now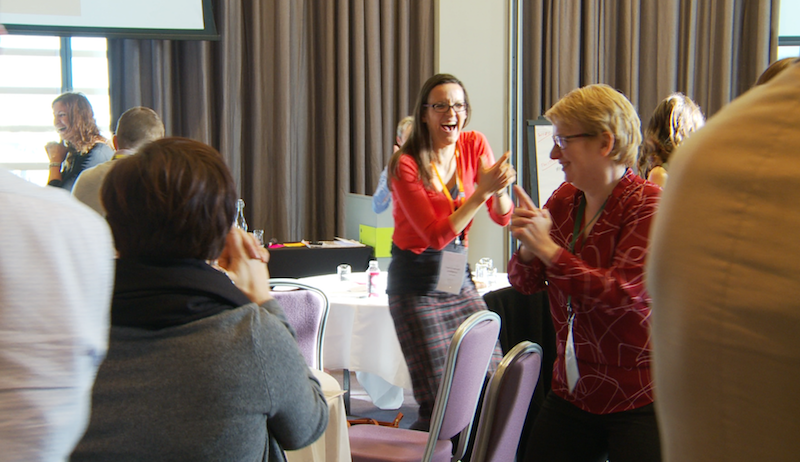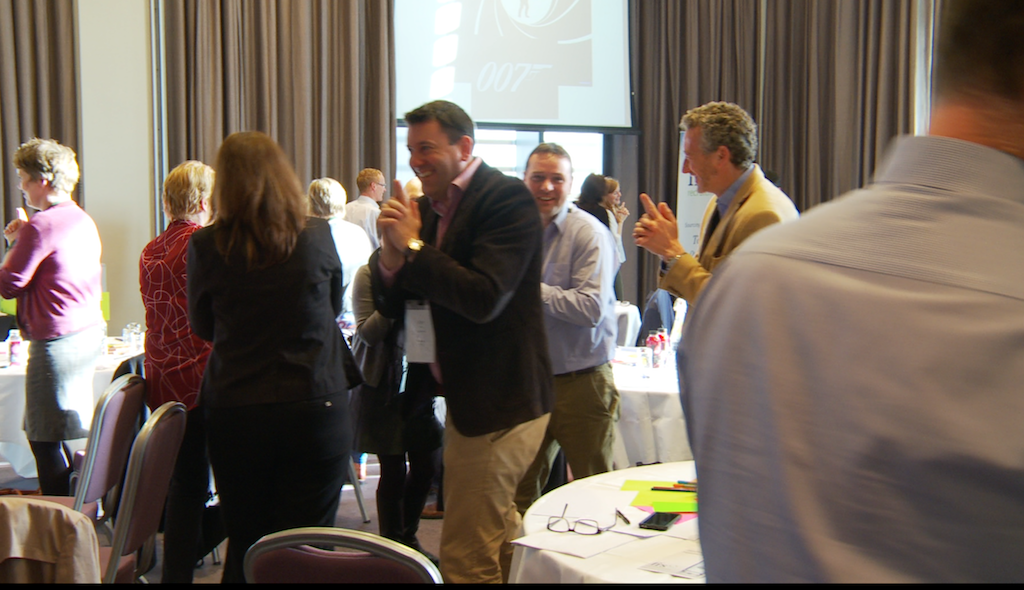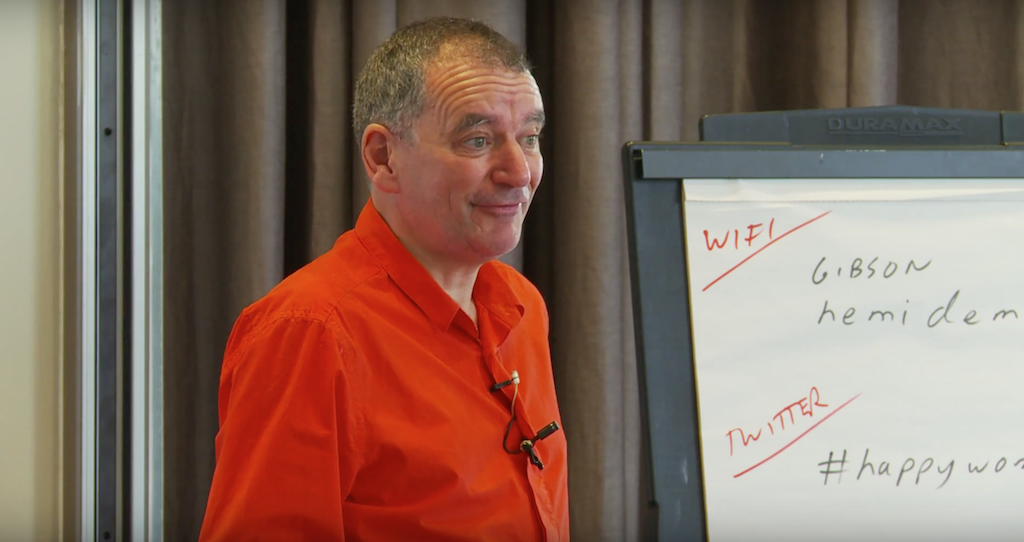 What will you learn?
Happy Workplaces 2016 features dynamic speakers, an eclectic agenda and energetic discussion topics. You will hear from:
Henry Stewart, CEO at  Happy

 - Happy have won numerous awards for not only being a great place to work but also a democratic workplace.  Henry is one of the Worlds leading speakers on workplace happiness.  Author of The Happy Manifesto, highlights the organisations which have achieved success by implementing Happy principles, all presented in Henry's usual dynamic style.  
Stephen Dargan, CEO at Wake Up!  - In 2007, after 9 years working in management in the manufacturing industry, Stephen came to the conclusion that for many of us, we only work because we have no other option.  Many of us spend a third of our lives accepting a life of disengagement with little or no purpose and a feeling that we have no control over our daily working lives.  It was while studying management that he had discovered 'Maverick' by Ricardo Semler and realised that most of what we do within our working day leaves us feeling unfulfilled and most workplaces are just examples of absurdity and stupidity.  So he left work and bought a round the world ticket.  Since returning (he had to come back eventually - or maybe he didn't?) Stephen has concentrated on what makes us happier in life in all forms and in particular, what we can do to change the way we think about work.  Since 2010, Stephen has written on what work should mean to us.  While attending Henry Stewarts Happy Workplaces London in 2013, Stephen saw the potential to wake up the Irish Industries to the importance of happier workplaces and ultimately, relationships, families, cultures and communities.  Together with Andrew Tobin from T2 Digital Strategies, they brought Happy Workplaces to Ireland in 2015.  Now in the esecond year of Happy Workplaces Ireland, Stephen realises that if you do not address the problem of employee engagement and ultimately wellbeing, you will be left behind.  And it's not nice back there
Dom Monkhouse, MD at Iomart and previously Peer 1 and ServerBeach " Why culture is all there is - FYI it's not a bloody foozball table".  Dominic is an expert on creating great places to work.  Ask him how this creates customer addiction and growth.  He works as a guru with various cloud computing providers in Europe, the USA and Australia.  He is also an NED and adviser at some high growth tech business in the UK.  He has spent over twenty years working in sales, marketing and business management within the IT services sector.  His most recent corporate role was as MD at Iomart group plc; before that he held executive positions at Peer 1, IT Lab, Pipex, Rackspace and Interliant.  In his life before IT, he sold drugs, gold, diamonds and learned much as a purveyor of beautiful knickers and chickens.  He is a regular public speaker on creating great places to work and how this translates into his vision for achieving customer addiction and rapid business growth.  He is on a mission; meet two interesting people and do someone a meaningful favour, each and every day.
Kate Gaynor, MD at Advanced Coating Technology Ltd Ireland.  

Kate is the Managing Director of Advanced Coating Technology Ltd. a small paint company based in Carlow.  Kate took ownership of what was her fathers business, back in 2011, in the midst of the recession, and within two years the company turnover had doubled and profitability had almost tripled.  Kate puts a huge focus on HR and the internal workings of the business.  She believes that your employees, and their level of job satisfaction, is the key to success in business.  Kate recently completed an MBA and she wants to focus on business coaching in the future.  At the 2016 Happy Workplaces Conference Kate will discuss what she feels makes her company successful, and she will discuss how she was able to achieve enormous business growth in under two years by having the right team around her.

Patrick Steed, Champion of Excellence at InspireMe.  Patrick is passionate about people and creating transformational experiences.  He is the Champion of Excellence for InspireMe; looking after quality and running the InspireMe Academy.  He is an expert in energy, positive mind-set, presence and changing state and facilitates events internationally.  

inspireMe is a Cardiff based company devoted to transforming people and business across the UK and overseas.  We offer dynamic team building, impactful attitudinal, behavioural training and inspiring engagement programmes with a return on investment.  We strive to help businesses improve their people engagement which ultimately improves productivity, performance quality, sickness and customer service.

  
Sheana Keane, Mindfulness Psychology Researcher & Teacher - With an MSc in Mindfulness Psychology (UCD), Sheana has been practicing meditation for over 12 years, a survival tactic to cope with a hectic television career, kids and a stressed brain constantly on high alert.  Now, as a mindfulness researcher & teacher, she is deeply passionate about the human mind and stress resilience.  Addicted to things that make sense, her workshop approach is both experiential and science driven, exploring the latest advances in neuroscience and psychology.  With Accenture and Anna Rowan training, Sheana developed and is currently involved in delivering AIB's nationwide mindfulness training program.  She also runs a private practice teaching Mindfulness Based Stress Reduction (MBSR) and Mindfulness Based Cognitive Therapy (MBCT)
Karol Keane, Head of Food Operations at Airbnb - 

Karol Is the Food & Drink Operations Manager at Airbnb in Dublin.  Over the last two and a half years they have built a chef driven, in-house food program that focuses on healthy, nutritious food, inspired by global tastes and flavours.  Their program goals are to make Airbnb the most loved place to work by building an authentic and nutritious food program using local pertnerships, creative cooking and collaborative management.

 

Having trained as a chef in Brussels, Karol then completed an MA in globalisation before spending five years in Berlin working as a chef.  Prior to joining Airbnb, Karol spent a year in Port au Prince, Haiti, training young chefs from disadvantaged parts of the city as part of a sustainable social devolopment project.  At the Airbnb Food Team, their goal is to create a scalable model for healthy and sustainable hospitality, which emphasises People, Planet and Product.

Colin Donnery, General Manager at FRS Recruitment.  

Colin has been working in the recruitment industry since 1998, helping companies to source great people.  He is responsible for ensuring FRS continues to be Ireland's leading recruitment consultancy.  His day to day role involves advising  organisations of all sizes, on their talent management, attraction strategies, employee engagement and branding.  Former president of the National Recruitment Federation, Colin has represented the Irish recruitment industry at EU, government and international levels.  Colin has a keen interest in the jobs market, employment trends and the world of work and we very much look forward to hearing Colin speak at this event.  
The conference day runs from 10:00 to 17:00 with registration from 09:00. Henry Stewart will be facilitating discussions between sessions.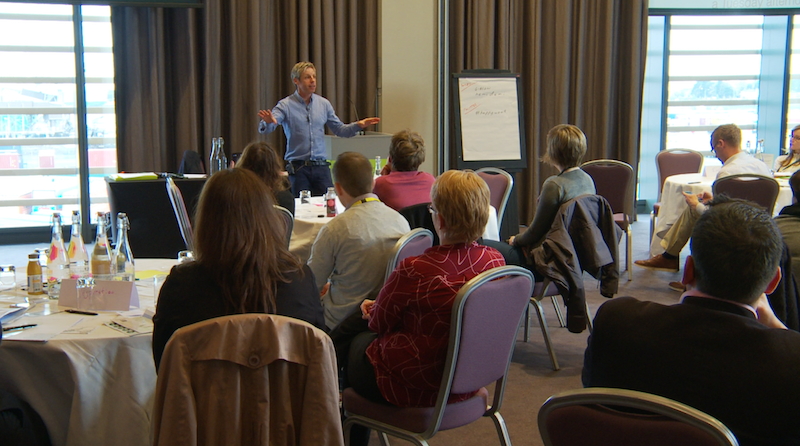 Who should attend?
Happy Workplaces 2016 is designed for delegates in both private and public sector organisations:
You are C level/director, executive or manager

You are in charge of the HR function in your organisation

You are in the area of recruitment
What results can you expect?
Build a high trust working environment.

Improved productivity by having a highly engaged, motivated and happy workforce.

Get practical examples of how you can change your workplace for the better.
Book your place now
Happy Workplaces 2016 takes place on 3 November 2016.
Tickets will sell out, so book you place now.
If you have any questions, simply contact Andrew on +353 (0)87 228 1696.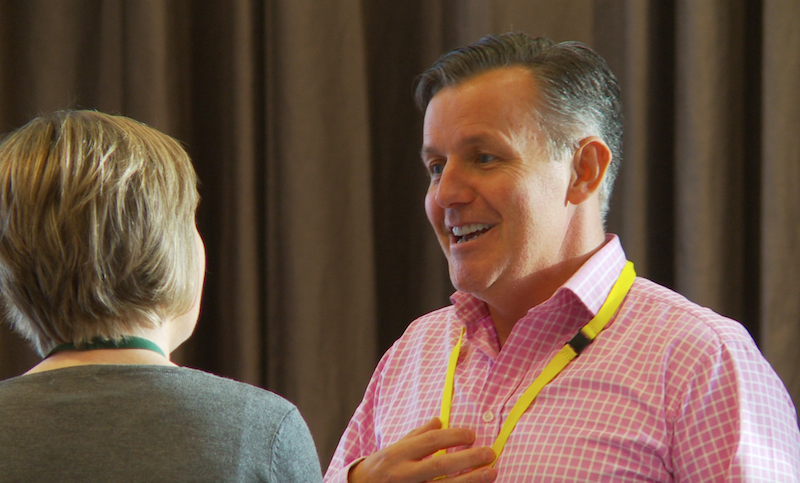 When & Where

The Gibson Hotel
Point Village
East wall rd
Dublin 1
Ireland


Thursday, 3 November 2016 from 09:30 to 17:00 (GMT)
Add to my calendar
Organiser
Happy Workplaces Ireland and Happy Ltd
Happy Ltd is an award winning Learning and Development organisation. We provide training and learning experiences in a wide range of topics, and a wide range of methods specifically around workplace happiness.. Henry Stewart is the Keynote speaker and organiser at Happy workplaces Ireland one day conferences since 2015. In tandem with Stephen Dargan from Happy Workplaces Ireland they have brought Happy Ltd's Happy Workplace programme to Irish companies and organizations for the first time.
Happy Workplaces Ireland 2016