Happy Workplaces Ireland 2020 - Become a happier more productive workplace
Description

in association with

The event is designed to get senior management thinking differently. That happier workplaces are more productive workplaces, they perform better financially and are more rewarding for everyone involved. Life is a journey and not a destination. We need to enjoy the ride... and that doesn't mean we have to compromise as businesses on targets, KPI's, etc.
This event is designed to help you create a happy workplace, by learning from international industry experts, meeting key stakeholders in like minded organisations and gaining practical examples.
Happy Workplaces 2020 is a one day conference for leaders who are ready to embrace high-trust, high-autonomy, high-performance management.
Key speakers will share how they build and sustain happy workplace culture and practices - and how you can do the same. You will leave not only inspired, but fully equipped to take concrete action steps in your organisation.
Could you be doing more to engage your people at work?
Happy Workplaces 2020 Thursday 23rd April 2020 in The Gibson Hotel, Dublin 1.
Henry talks to Ray Darcy on RTE Radio 1 about eating lunch away from your desk
Make Your organisation a Great Place to Work - Now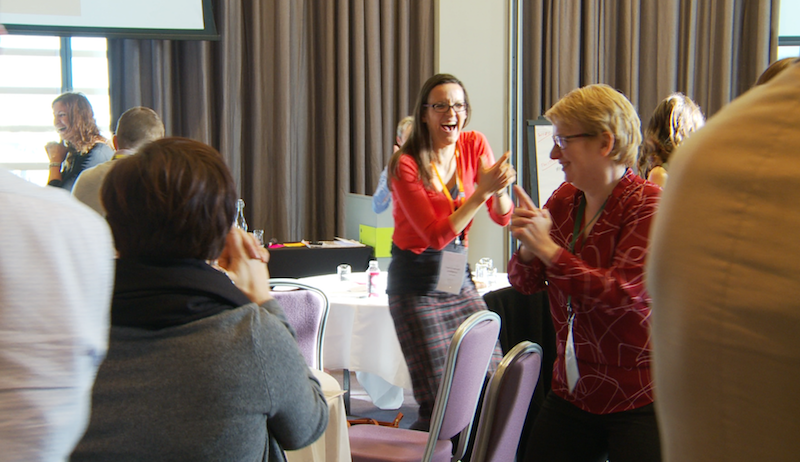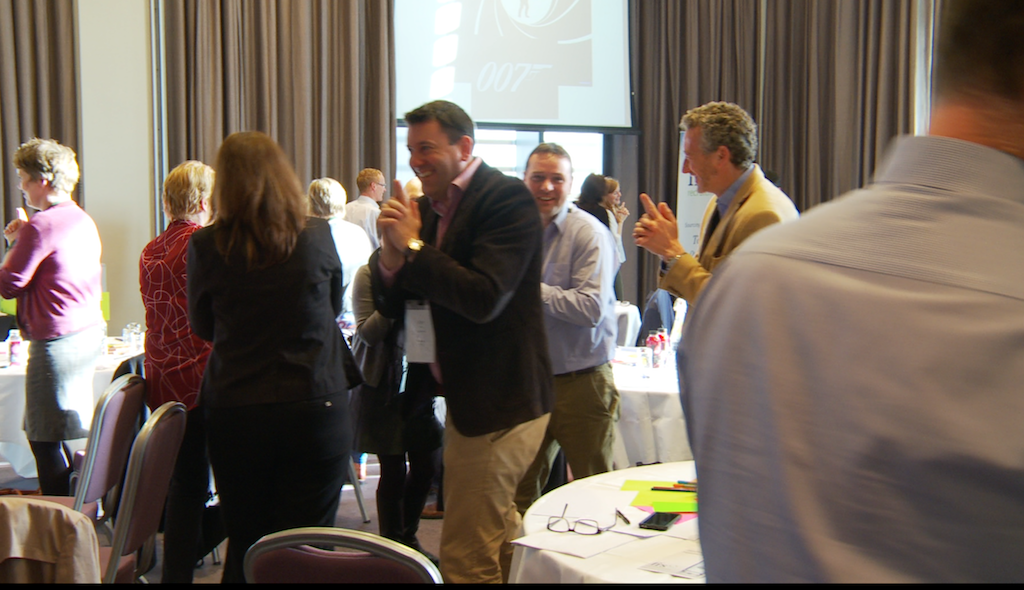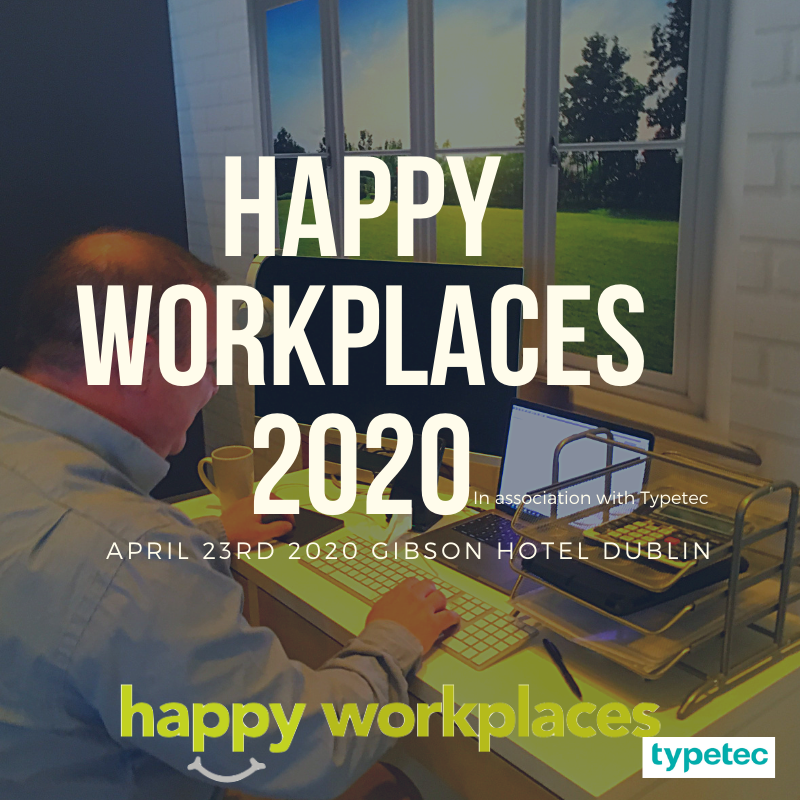 What will you learn?
Happy Workplaces 2020 features dynamic speakers, an eclectic agenda and energetic discussion topics. You will hear from:
Henry Stewart, CEO at Happy - Happy have won numerous awards for not only being a great place to work but also a democratic workplace. Henry is one of the Worlds leading speakers on workplace happiness. Author of The Happy Manifesto, highlights the organisations which have achieved success by implementing Happy principles, all presented in Henry's usual dynamic style.

Stephen Dargan, CEO at Wake Up! - Since 2010, Stephen has written on what work should mean to us. While attending Henry Stewarts Happy Workplaces London in 2013, Stephen saw the potential to wake up Irish Industries to the importance of happier workplaces and ultimately, more fulfilled,relationships, families, cultures and communities. Together with Andrew Tobin from T2 Digital Strategies, they brought Happy Workplaces to Ireland in 2015. Now in the third year of Happy Workplaces Ireland, Stephen realises that if you do not address the problem of employee engagement and ultimately wellbeing, you will be left behind.

Timen Beart, CEO at

TrustXP -

Timen Baart is the author of Win With Trust. Timen presents why an empathetic approach to trust is the key to success in business. He explains that employee trust requires leaders to view employees not as liabilities, nor assets, but as individuals who are the hero in their own story. Trust starts as an elusive concept, but Timen presents a framework to identify trust issues and provides a way to systematically improve trust. It arms managers and leaders with the awareness and skills to increase trust, and to make the business case for trust. As the CEO of TrustXP, he works with companies and consultants to measure and enhance employee trust.



Nahla Summers A Culture of Kindness: Nahla Summers is a cultural change consultant, inspiring author, public speaker, award winner and the driving force behind 'A Culture of Kindness' and '44 Rays of Sunshine' (Winning Most Inspirational Book 2017). Her story and how she overcame adversity has been inspiring businesses and people around the world.
'A Culture of Kindness' is about the powerful theory of how we can bring kindness into the workplace and not only be happier and improve wellbeing but also be more productive and therefore profitable. We are looking to change the way people and businesses co-exist by delivering powerful information and training through talks, books, podcasts, online course and coaching retreat programs to work towards a more sustainable future and stronger teams, people and mindsets.
Using the theory, her experience and work, Nahla transforms organisations to ones with higher productivity, improved employee retention, engagement and reduces stress and anxiety in the workplace. Through her talks, she inspires a mindset of positive change in her audiences and organisations.As well as creating change within businesses.

Julie Pone: Julie Pône is a soul-level career coach and stress management trainer. She helps professionals who feel stressed, stuck or unfulfilled to restore a sense of purpose in their careers. Since 2012, she has used HeartMath stress management technology to teach them how to leverage the power of their heart to build resilience and make better decisions in their lives and careers. But, tired of seeing too many conscious professionals unable to thrive in soul-crushing environments, she is turning to companies to advocate for heart-based workplaces and helping to provide supportive positive environments where, instead of wasting their precious energy to overcome stress and negativity, people can productively focus on doing their best work. www.juliepone.com
Aoife O Brien Before launching her own business, Empowerment Coaching, Aoife had a successful 17 years in the corporate world, working with global companies to solve marketing problems. She is passionate about empowering people to be happier at work. She works with organisations and individuals, running workshops, consultancy programs, and one-to-one sessions. She is passionate about 'fit' and specifically how creating the right environment can help individuals to reach their full potential and support organisations to thrive. Understanding humans and how they behave at work is key to this. She has lived and worked in Dublin, London, Perth and Sydney and is currently studying for a MSc in Work and Organisational Behaviour. She has a podcast called Happier at Work.Website: www.empowermentcoaching.ie
Jane Stoller – a Swiss-Canadian life-biz organizer, speaker, author and university instructor whose passion is in de-cluttering spaces and organizing business processes. Jane wrote her first book Organizing for Your Lifestyle in 2016 to help friends get more organized. It ultimately gained international attention, and this allowed Jane to turn her passion into a profitable business, Organized Jane. Stoller travels all around the world working with clients ranging from individuals looking to revamp one space, to large corporations needing a complete business overhaul.

Luke Kyte is the head of culture at Reddico, a digital marketing agency with a culture of trust, freedom and responsibility. There's full autonomy as the team self-regulate their annual leave, decide when, where and how they work, choose their own targets, and don't have managers – with incredible results in both team and client happiness. www.reddico.co.uk
MORE GREAT SPEAKERS TO BE ANNOUNCED SHORTLY...
The conference day runs from 9:30 to 16:00 with registration from 09:00. Stephen Dargan will be facilitating discussions between sessions.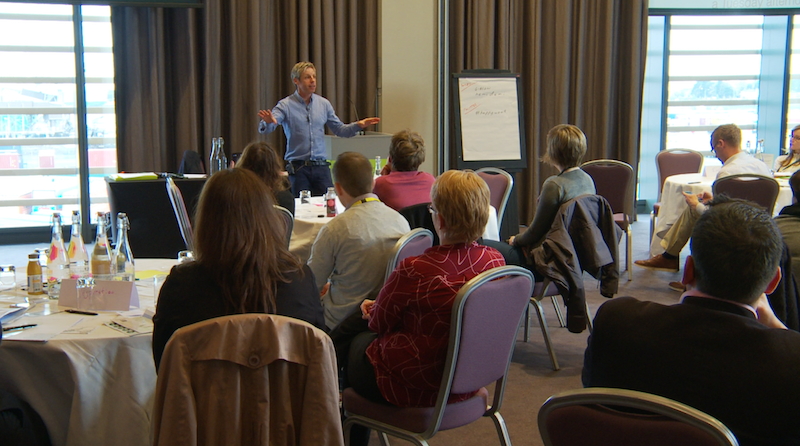 Who should attend?
Happy Workplaces 2020 is designed for delegates in both private and public sector organisations:
You are C level/director, executive or manager

You are in charge of the HR function in your organisation

You are in the area of recruitment

You have an interest in a way the modern workplace should be evolving
What results can you expect?
Build a high trust working environment.

Improved productivity by having a highly engaged, motivated and happy workforce.

Get practical examples of how you can change your workplace for the better.
Book your place now
Happy Workplaces 2020 takes place on 23rd April 2020.
This event wil sell out, so avoid disappointment and buy your ticket now.
If you have any questions, simply contact Andrew on +353 (0)87 228 1696.