Harnessing Communication for Performance Enhancement: Online Course
Event Information
Refund Policy
Contact the organiser to request a refund.
Eventbrite's fee is nonrefundable.
How to say the right thing, at the right time, in the right way, to improve performance This course is everything you can do about that.
About this Event
"Harnessing Communication for Performance Enhancement"
------
The information you provide to people, whether it's your employees athletes or your partner, is normally something they already know. A lack of knowledge is rarely the problem in enhancing performance, quite often its about the connection of people, the connection of approaches, and the connection of shared understanding of each other. This problem sits squarely in the domain of a psychologist.
You don't have to be a psychologist to learn these skills or strategies; I have taught them to bartenders and barristers, coaches and coach drivers. If you are a human then you probably have some experience of really making a positive difference to someone, but you probably `also have experience of making situations worse as well.
This course will unpick the how of having razor sharp communication skills so that next time you want to have a meaningful conversation with a friend about politics, or ask for a pay rise, or enhance the performance of your employees or athletes, you know how to go about that conversation in a way that will enhance performance.
Hugh is an experienced and BASES and IIS accredited performance psychologist who has been working with Olympians and Paralympian's since 2014. He is also Cohost of the newly released Eighty Percent Mental podcast which has found critical acclaim in the sport psychology world.
There are three guarantees that come with this course:
The evidence based skills and techniques taught have been used by Hugh and are successful at the coalface of high pressure performance situations.
This course will only be sold in 2020 and tickets are limited. It will not be repeated in 2021, if it is repeated at all.
Your purchase will come with a discount for a future Level One Motivational Interviewing course taught by Hugh, where you will get the opportunity to take communication skills to the next level through two days of practice with personalised feedback from Hugh. Terms and Conditions apply*.
This online course is comprised of the following topics:
Seeking Understanding: How to connect with someone to ensure it's a conversation they remember.
Building Confidence: How to build confidence in people with even the lowest confidence
Tapping into Motivation: How to tactically communicate to elicit a persons own motivation to achieve performance.
Dealing with Difference: Learning the available approaches for dealing with conflict in conversation
Changing Culture: Using these skills and strategies to change a group culture. (See the video at the very bottom for a teaser of this.)
You will have full access to the online material from the 9th of Dec for 12 months. In addition you will be able to submit questions for a live online Q & A in 2021**.
Finally the places are limited on this course as is the window for purchase There will be no tickets sold in 2021. Should we exceed the capacity the course will be removed from sale.
On the day of the 9th of December 2020 you will receive a link to the ONLINE course. You can watch it in your own time.
Please ensure your email is correct, and if you think you have made a mistake email podiumpsychology@gmail.com
*Terms and Conditions:
Should you wish to obtain the discount to the Motivational Interviewing level 1 course, simply share the link to the course on social media, stating that you have just booked your place, and send the screen shot of the share to: PodiumPsychology@gmail.com.
The discount is only valid for one place on a Level 1 Motivational Interviewing course held in 2021. If you want to be given first refusal of a date please speak up early as courses will fill rapidly. This discount only applies to those who bought early bird tickets from Eventbrite. It does not come with the final Pre sale ticket price of £129.
** The Q and A recording will be emailed out to those who can't attend and only the first 40 tickets will be invited to a live Q&A though all will be able to submit questions.
COURSE UPDATE!
As of 23 October 2020 Hugh is now a member of MINT Motivational Interviewing Network of Trainers.
What does that mean for you?
This course will contribute to your knowledge should later you wish to go on to develop specialist Motivational Interviewing skills and become a certified member of MINT. The membership of MINT assures you of the quality of this course.
What is Motivational Interviewing(MI)?
Motivational Interviewing is a collaborative conversation to strengthen a person's own motivation and commitment to change. It's a powerful therapy and the skills can enhance a persons ability to have meaningful conversations in everyday life.
What if I have already learned Motivational Interviewing?
Great! this course is only partly based in MI. It is a combination of a number of pivotal approaches, based in scientific research and translated into applied tactics as per the modules listed above. It will still be worth every second of your time.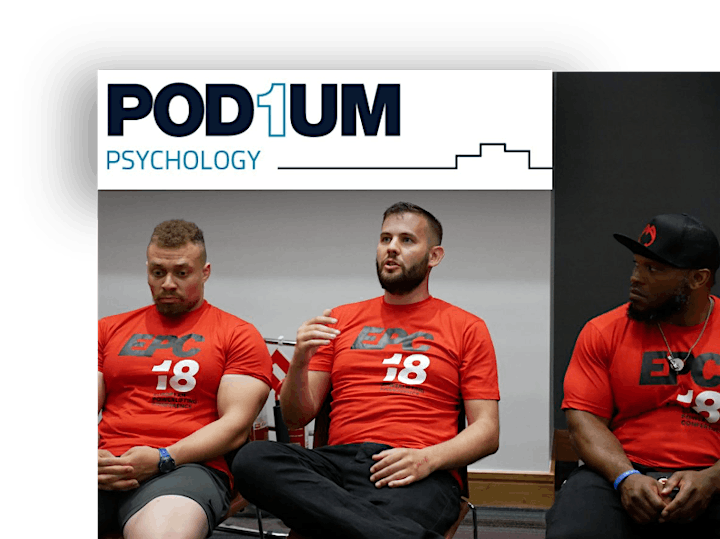 If by accident you are here and wondering... can I really trust the smallest guy in the picture above, feel free to check out the Eighty Percent Mental podcast and then come back and buy your ticket.
(*This picture was taken at at the European Powerlifting Conference where Hugh was asked to speak, the two guys either side are VERY elite athletes. )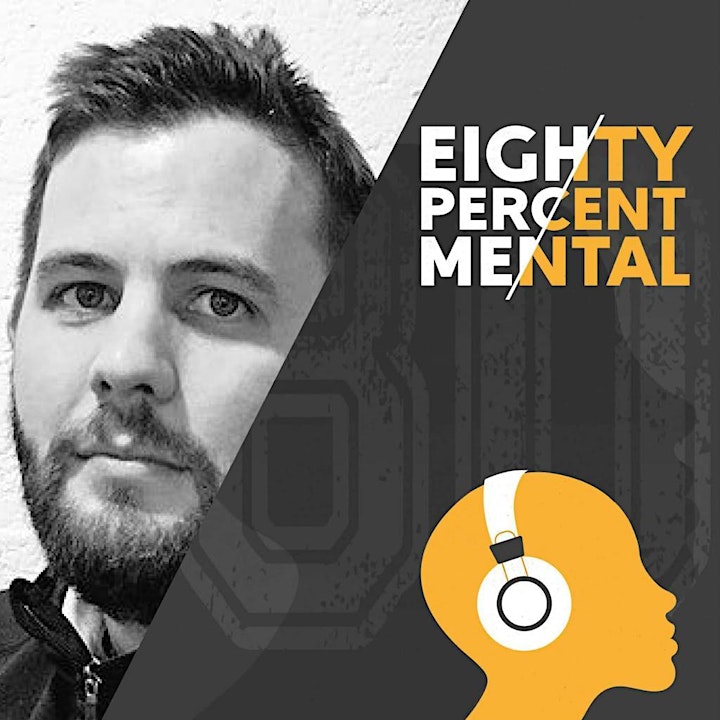 Frequently Asked Questions?
What if I cannot attend?
The course is online and is not live, you can consume the knowledge any day of the year up until 1st Jan 2022.
Why am I limited to the course materials for only one year?
When you have a deadline you are more likely to perform. By having a deadline we create the conditions to help you to make the most from this course.
How long is the course?
The course is 5 hours long, this also includes a live Q and A in January where all questions will be answered.
Do I need any prerequisite information or qualifications?
No everything is provided. There are no entry requirements?
What do I get if I purchase the One to One session and the course at £1490?
There is only 3 of these available. You will get to spend one day getting personalised applied help from Hugh in these techniques relevant to your aims and context.
This will be conducted over Skype/Facetime or similar due to covid and must be used in 2021.
Why is this course not being sold in 2021?
In 2021 Hugh has two sports to prepare for the Olympic and Paralympic games. It's a busy year and simply won't have time. He works full time in elite sport.
Is it possible to book one to one sessions with Hugh?
It depends... generally no... the majority of people who get to work with Hugh outside of elite sport come from introductions from existing contacts. Hugh tries to minimise the amount of external work to ensure he protects the clients and sport contracts he already has. On occasion space frees up and a new individual client can be taken on, however for most people price is prohibitive. If after listening to every episode of the first series of Eighty Percent Mental podcast you still feel you would benefit from one to one consultation, please email PodiumPsychology@gmail.com.
Where is Hugh's and Podium Psychology social media so I can follow?
Twitter @HughJGilmore
Instagram @HughJohnGilmore
Linktree @PodiumPsychology.com
Why does Hugh not use social media as much as other people do?
Social media needs to be respected and so do you, to continually post irrelevant content does not respect your time. When social media is used it is because there is something of worth to be shared. Therefore all social media is limited and kept minimal because your time is your life.
Can I sign up to a weekly or monthly email?
No, similar to social media. If you want to keep abreast of any offers it's best to follow on Insta or Twitter. If you want to access a back catalogue of podcasts or resources used Linktree.
If you have further queries please get in touch.
PodiumPsychology@gmail.com
Date and Time
Location
Refund Policy
Contact the organiser to request a refund.
Eventbrite's fee is nonrefundable.