Description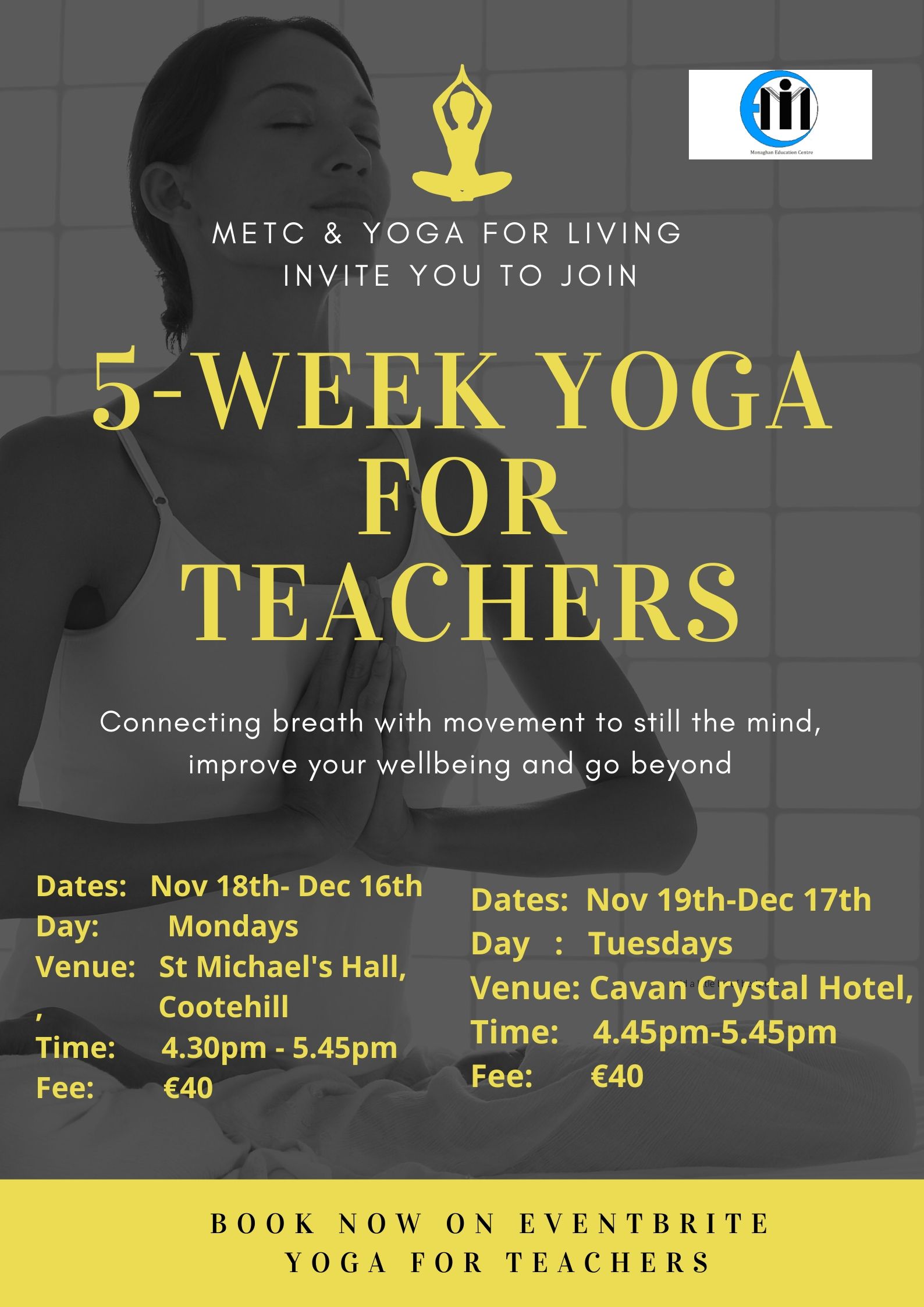 Hatha Yoga for Teachers
So, what about Wellbeing for teachers?
We are delighted to announce that METC and Yoga for Living are continuing to offer Hatha Yoga for Teachers. This unique, practical self-care initiative is about giving teachers the opportunity to exercise, unwind and re-energise in a safe, gentle and active way. The programme is open to all primary and secondary school teachers in Cavan and Monaghan. Classes will be active and will include the experiential practice of asanas (yoga postures) pranayama (healthy breathing techniques), meditation (present moment awareness training), and relaxation (rest, relax, reflect, unwind and chill out!). We will have some fun with mantras, mudras and bandas and you will be encouraged and supported to participate at whatever level you are comfortable with and at the same time challenging youself to explore your edges and reach your Wellbeing potential.
Science has, at last, caught up with what yogis have known for centuries. Recent research has unequivocally demonstrated that a regular experiential Yoga practice can, reduce fatigue, stress, anxiety and overwhelm, can enhance the immune system and contribute to a more balanced and healthy lifestyle.
This Introduction to Hatha Yoga is not a high-powered fitness training programme. Rather, it is about finding stillness, calm, ease and peace at the physical, mental and energetic levels. You only work to your own unique ability and you do not have to have any Yoga experience to sign up and take part in the programme. Beginners are very welcome!
. We expect this programme to sell out and kindly advise that you make your booking here as soon as possible.
PS Don't forget your mat and a cosy blanket and we hope to see you very soon on the mat.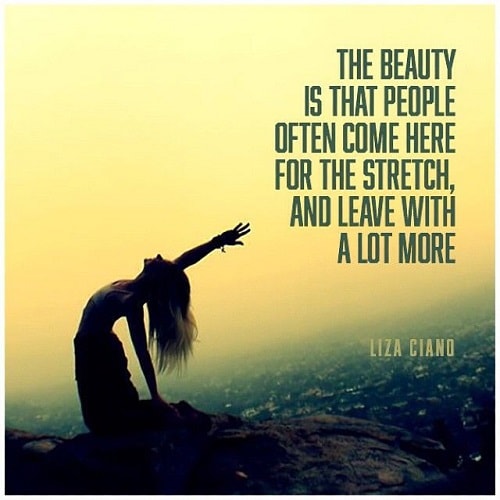 Information about the Yoga Facilitator
Mary Mc Mullen is a PE and Yoga teacher with a research Master's degree in Health Promotion and Wellbeing. She has over thirty years teaching experience with qualifications and extensive experience in Health and Fitness Instruction, Pilates, Yoga and Dance Groove. Mary has been deeply involved in integrating the new Junior Cycle Wellbeing programme into her school and strongly believes that it is now time to also consider and support the health and wellbeing of teachers, every school's greatest resource. Rather than focusing on the theoretical underpinnings of Wellbeing, in this practical Hatha Yoga programme, Mary hopes to provide an active mind, body and collective experience that can be embraced, embodied and enjoyed by all teachers.