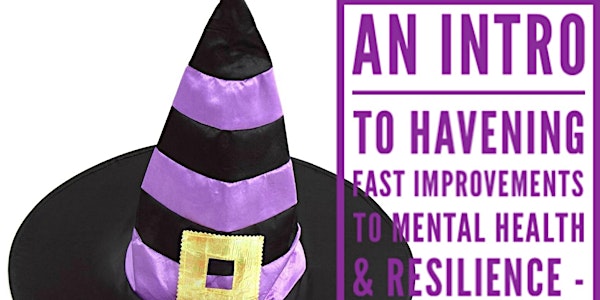 Havening Techniques® Intro. For fast effective #mentalhealth & #wellbeing
Certified Havening Techniques ® Trainer Mark Wingfield introduces brilliant Havening with the science, a demo & an opportunity to try it!
About this event
SEE THE VIDEO BELOW TO SEE HOW SOMEONE'S LIFE CAN BE CHANGED WITH ONE SESSION OF HAVENING
Come to a FREE online Introduction to Havening class led by Mark Wingfield, highly experienced Certified Practitioner (since 2014) and Certified Trainer.
This is Havening Techniques® to MPower™ fast effective therapeutic interventions to remove/reduce Trauma & provide rocket fuel to Coaching approaches.
The 60-minute live online class will cover:
What is the science underpinning Havening?
Live Demonstration
Experience Self Havening and lose some anxiety
Join by clicking the "Register Now" button below. If you can't make it on this date, contact us to see if we can organise your own session .
Webinar login information will be sent via email upon registration. Please feel free to share with colleagues, friends and family.
REGISTER NOW
Here's some of the results of Mark Wingfield's work online: https://www.youtube.com/watch?v=W5AfJz3dRIQ
You'll experience a uniquely powerful way to help cope with current and any future anxieties.
If you are interested in being a volunteer for the demonstration we won't need to know what it is that is distressing you. It can be completely content free.
Once you have booked we will send details of the Zoom call to your email address. Please ensure you use the same name and email address after purchase or you will not be allowed in to the session because we cannot verify your identify. Any questions please email: markwingfield at mwsigma dot com
Proven to work, can be astonishingly quick - and is permanent. No need to discuss what bothers you. Available online or in person. Worth investigating? BOOK NOW!
You're invited to take part in a webinar to learn how to reduce stress immediately #mentalhealth #fears #wellbeing #stress #hr #nlp #cbt #emdr #eft #tft #trauma #ptsd