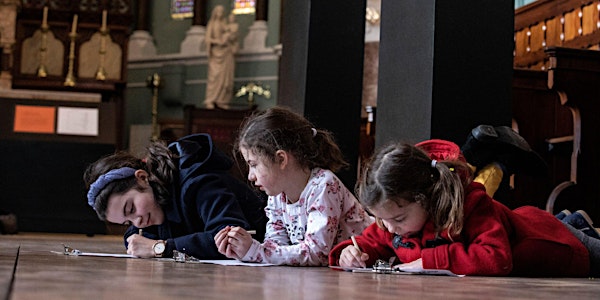 Having Fun With Speaking A Poem - Cruinniú na nÓg
Nano Nagle Place & Munster Literature Centre present a poetry workshop as part of Cruinniú na nÓg. The workshop is for kids aged 9-13.
Date and time
Starts on Sat, 10 Jun 2023 12:00 IST
Location
Nano Nagle Place Douglas Street T12 X70A Cork Ireland
About this event
In this workshop you'll learn how fun it can be to read a poem out loud. There will be easy and enjoyable warm-up games to get your voice ready to perform. The workshop is for kids aged 9-13.
Learn how to make your voice carry loud and far so you can be heard. Learn how words can be said in a way that shows their meaning, especially words which activate our sight, smell, hearing, touch – all our senses. How can you make the word 'wind' blow? How can you make the word 'sticky' sound gluey? Etc.
You will learn how to show your emotions through speaking a poem, how showing your emotions as you speak makes the poem easier to understand.
You will learn how to read a poem as part of a group or 'chorus' and also have a chance to perform a poem on your own – perhaps a favourite short poem you've brought from home. If you have no poem to bring, no worries, one can be provided to you.
Workshop Leader is Ian Wild
Ian is an award winning director and writer. His most recent play, Mrs Shakespeare, has been performed on Broadway, in Stratford and on the Brighton Fringe, where it won an Argus Award. Four of his highly successful musical comedies appeared in Cork Midsummer Festivals between 1998 and 2003. His compositional work for the theatre includes songs and incidental music for productions of Shakespeare at Cork Opera House. Hamlet (2005), King Lear (2006), and Othello (2007). He is particularly interested in devising, comedy and musical theatre. He teaches drama at Kinsale College.
About the organiser
Nano Nagle Place is an historic oasis in the centre of Cork City. The lovingly restored 18th century walled convent and contemplative gardens are home to our heritage centre, exhibition space, archive, garden cafe, community hub and design store. The beautiful Goldie Chapel was designed by the architect, George Goldie in 1865 and like the other buildings on the site has been restored and renewed for posterity.