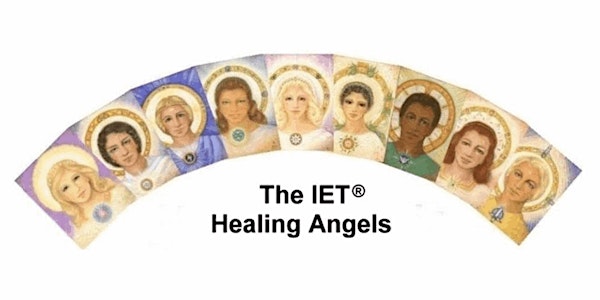 Healing Angels Workshop : Learn to Connect with Angels (IET Certified)
Hi All, I will be facilitating the Healing Angels Workshop , perfect for anyone who wishes to connect and work with Healing Angels.
When and where
Location
Balanced Bodies Holistic Centre Courtyard shopping Centre Unit 1 W12 NY79 Newbridge Ireland
Refund Policy
Contact the organiser to request a refund.
About this event
The Healing Angels Workshop is perfect for students who do not have any Integrated Energy Therapy Training but who love angels and who would like to meet and work with the nine special angels of healing (Ariel, Raphael, Gabriel, Celestina, Faith, Cassiel, Daniel, Sarah, and Michael). You will learn the special healing gift that each angel brings and a special prayer of invitation to call upon the angel. Everyone from angel novice to expert can benefit from this class. Only IET Master-Instructors are authorized to teach this class. This class is based on a powerful process that enables you to energetically connect with the Healing Angels and develop your personal relationship with each of them. The group energy created in this class will enable you to connect much more powerfully with the Healing Angels than you can do alone.
Integrated Energy Therapy® Integrated Energy Therapy® (IET®) is one of the next generation, hands on, energy therapy systems that gets the "issues out of your tissues" for good! Developed at the Center of Being, by Stevan J. Thayer, IET uses the violet angelic energy ray to work directly with your 12 Strand Spiritual DNA. IET supports you in safely and gently releasing limiting energy patterns from your past, empowering and balancing your life in the present, and helps you to reach for the stars as you evolve into your future. We chose the term "Integrated" in our name to convey our healing vision of "integrating the pain of the past, into the power of the present, to bring about the joy of the future". We have been privileged to see Integrated Energy Therapy live up to this vision. The class will be led by IET Master-Instructor Abi Beri.
Where: Balanced Bodies Holistic Centre Courtyard Shopping Centre Unit 1/F, Block C, Newbridge, Co. Kildare, W12 NY79
Investment: €111 (50 euro booking deposit is required to secure your place) To book your space or for any further information, contact Abi at + 353-833569588 or email- evolutionblissful@gmail.com