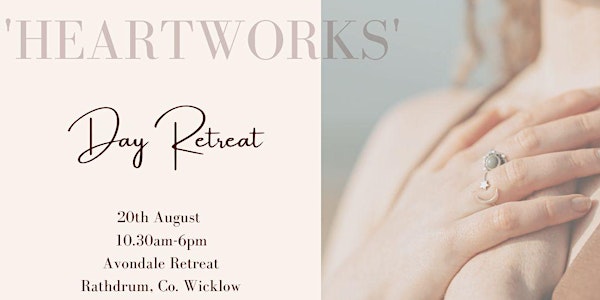 Heartworks - Day Retreat at Avondale
Day Retreat at Avondale, with yoga, chanting, self-inquiry and connection
When and where
Location
Avondale Retreat (Space To Evolve) Avondale Retreat Rathdrum Ireland
About this event
What is your deepest, driving desire?
What part of you is longing to be expressed, explored, given time to shine??
These Heartworks events are created with the goal of encouraging expression, creativity and connection to the core of who you are - all through the lens of the yogic path, and community (sangha) connection.
Because, at the end of the day - it's all heartwork.
Getting back in touch with our emotions, with our bodies, minds and deepest most innate longings, is a journey which requires our whole-HEARTED participation. What yoga (and tantra) would say is that it's by creating an access point to the longing, the desire that exists deep within all hearts, that we become capable of creating deeper connection to Self. From there, it becomes a case of learning how to use this force to propel us forwards into the life we want to create.
Drawing on the teachings of the traditional tantric hatha yoga path, Jenny will guide you through a day of practice, self-exploration, connection, and expression, culminating in a group kirtan (chanting) session to open and connect to the part of you that is beyond the limitations of the mind, identities or labels.
Come with an open mind, an open heart (or at least the willingness to explore that), and a desire to connect.
Loose schedule:
10.30am - Arrive, set up, introductions
11am - 'Complete' tantric hatha yoga & meditation practice
12.30/1 - Lunch break (lunch provided)
2pm - Group workshop
3.30/4pm - short tea break
4.15-6pm - Introduction to Mantra, Chanting & Kirtan circle
Tickets are €75 for the whole day - come and bring a friend!