Description
Exciting News – New Award Launch
To honour the volunteers across Ireland who help us with our humanitarian and educational programmes we are announcing the new Help Make a Difference Award, which will launch on the 5th May 2019.
Join us on the 5th May in the Scientology Community Centre where we will acknowledge the contributions of our volunteers and will present the categories and the nomination guidelines of the Help Make a Difference Award. Find out how you can enter and help make a difference.
The Awards will be presented at a Gala Event in October.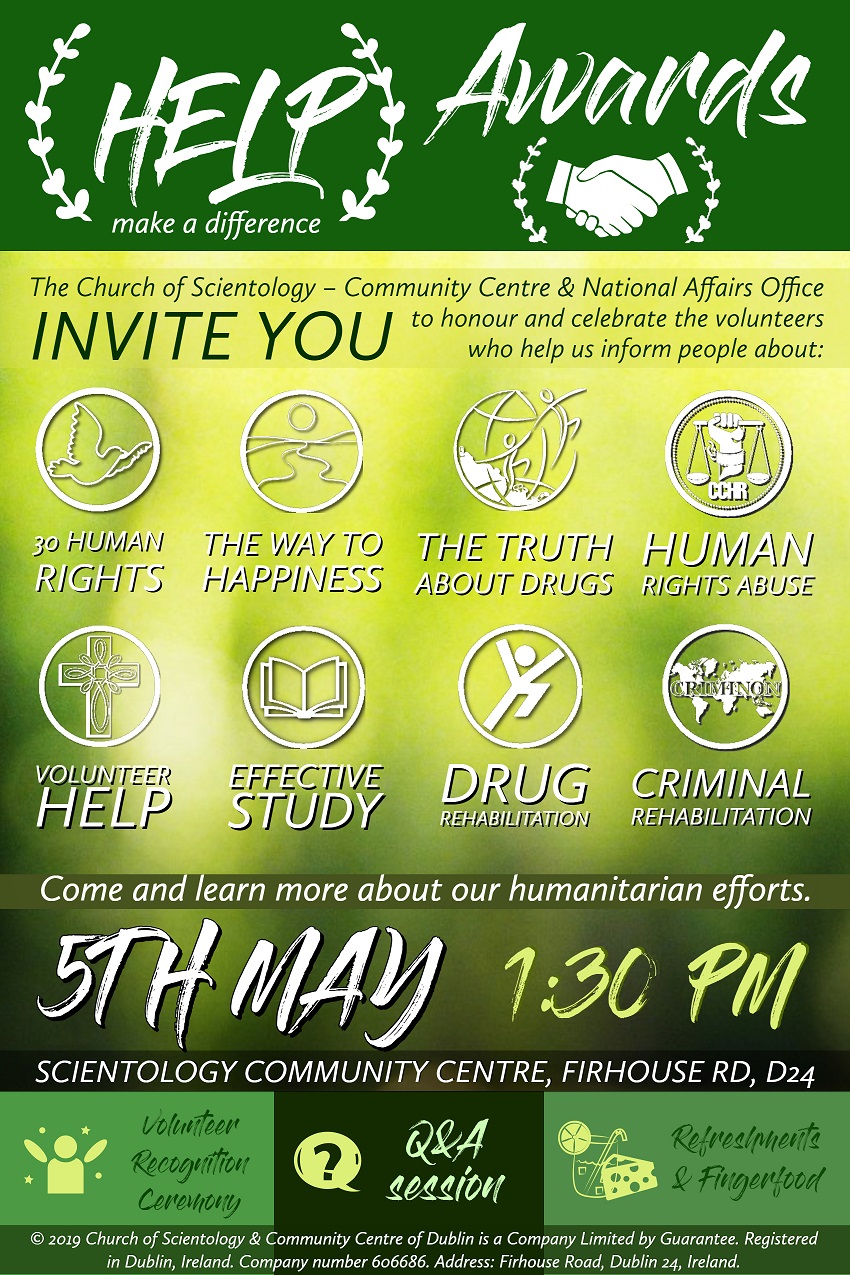 Privacy/Terms & Conditions
Your privacy is important to us and we will never sell, rent or give away your personal information you give us. When you register to attend an event you'll be asked to choose your preferences in hearing from us again. Read our Privacy Policy and Terms & Conditions here: www.scientology-dublin.ie/privacy-notice.html.
Normally we take photos and video at our events which may be used for our own promotional use (social media, website) and your registration confirms your consent to this use. If you object to this, please inform reception immediately upon arrival on the day of the event and we will take steps to ensure your preference is respected.
---
© 2019 Church of Scientology & Community Centre of Dublin is a Company Limited by Guarantee. Registered in Dublin, Ireland. Company number 606686. Address: Firhouse Road, Dublin 24, Ireland. Scientology is a trade mark owned by Religious Technology Center and is used with its permission.