Hermes Trismegistus School of Self Knowledge: Introductory Talk
Who are we? Where do we come from? Can we know the answers to the big questions? The answer is yes : our very own conscience holds the key.
About this event
Throughout man's history the great ancient teachings related to the true innate spiritual nature of mankind have evoked in the reader a mysterious impulse, a question...
Who are we? Where do we come from? Why do we exist?
Wisdom is discovered within us, latent within our own Consciousness. How can we access or develop this aspect within us? Consciousness thrives in the present moment, and this is where we begin, in the here and now, learning to live from moment to moment. By means of certain techniques, practiced using the activities of our daily life and training ourselves to live within the present moment, we can develop our own Consciousness and consequently discover within ourselves our innate knowledge, along with many other qualities such as creativity, perception, intelligence and the answers to the big questions.
A great Master said:
"Seek first for enlightenment and everything else will be given to you as well."
The cry 'Wake up! Know yourself!' echoes throughout the ages...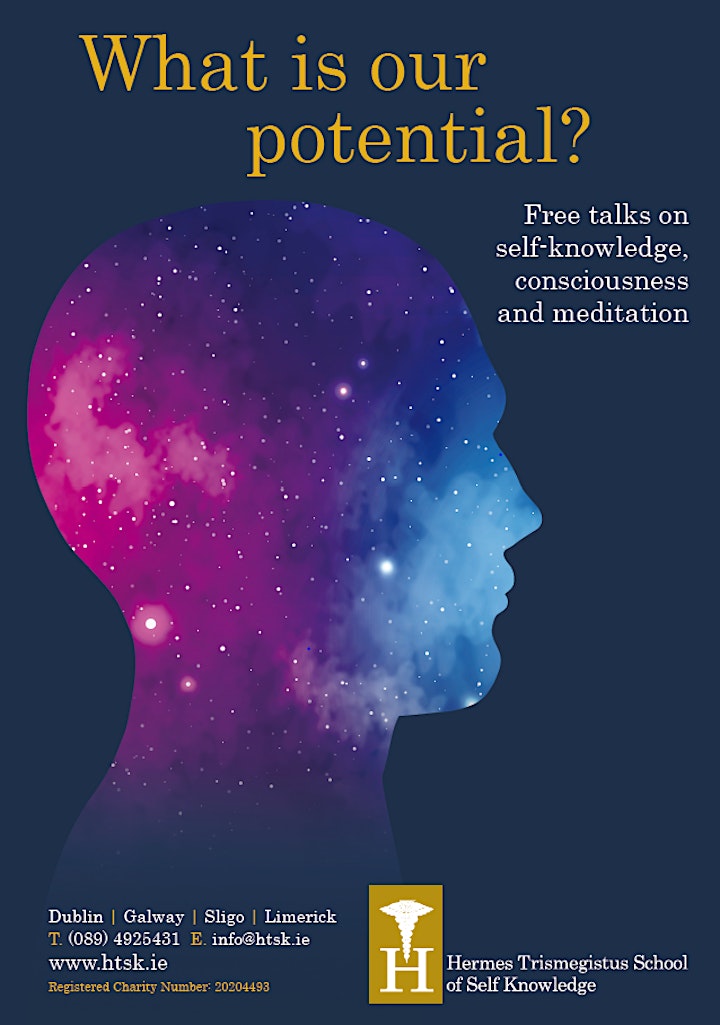 The Hermes Trismegistus School of Self-knowledge teaches the ideas, concepts, principles and practices for each of us to work to develop our Consciousness in the field of daily life. As we practice, we begin to understand the significance and value of these teachings, fuelling the fire within us to learn and know more.
This talk is an introductory talk. Further classes for those interested in learning more can then be offered online or in our centres in Dublin and Galway. Topics covered in the classes include:
Ego, Essence and Personality
Transforming Automatic Reactions
Astral Projection
Inner States and External Events
Self Remembrance
Meditation
We will also introduce key practices during the course on how to learn to live from moment to moment, as well as introducing practices of relaxation, concentration and meditation.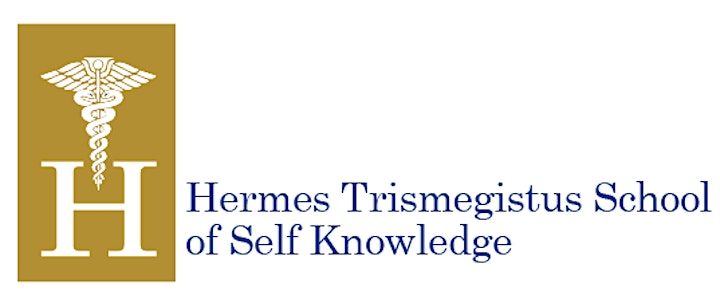 We are a registered charity named Hermes Trismegistus School of Self Knowledge or Hermes School of Self Knowledge for short.
The school is established to promote, advance, and teach the study of philosophical ideas and their practical application in daily life.
All of our classes are offered free of charge and without any commitment. Our only condition is that those attending are 18 years of age or over. They currently take place online and, when restrictions permit, in premises in Galway, Dublin and Limerick.
All classes are given in a voluntary manner. Anyone wishing to donate may do so, but no donations are sought.
website: www.htsk.ie
email: info@htsk.ie
phone: 089 4925 431
Registered Charity Number: 20204493
Organizer of Hermes Trismegistus School of Self Knowledge: Introductory Talk