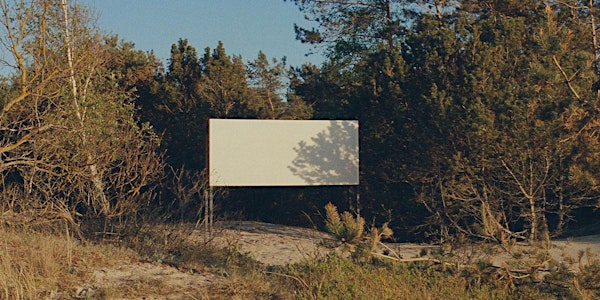 High Heart : In the making—New modes of exhibition with Alice Butler (aemi)
Alice Butler (aemi) and Maeve Connolly (IADT) will explore how artists, curators and programmers have adapted to new modes of exhibition.
About this event
Devised by IADT students, two online gatherings will take place to accompany their online exhibtion High Heart. The second of these welcomes Alice Butler (aemi) and Maeve Connolly (IADT) who will explore how artists, curators and programmers have adapted to new modes of exhibition.
________________________
Alice Butler is co-founder and co-director of aemi, a Dublin-based Arts Council-funded initiative that supports and regularly exhibits moving image works by artists and experimental filmmakers typically in a cinema or event-based context. Previously, Alice worked at the Irish Film Institute where she curated several film seasons and had responsibility for artist moving image programming. Solo curatorial ventures have included 'The L-Shape' at The Dock, 'As We May Think' at IFI and 'New Spaces' with VAI Northern Ireland. Alice has written for Sight and Sound, Vdrome, Paper Visual Art, CIRCA and Enclave Review as well as exhibition texts for Sylvia Schedelbauer, Atoosa Pour Hosseini and Colin Martin. She wrote a survey chapter on the work of filmmaker Pat Murphy and she has lectured or participated in panels on the moving image at Trinity College Dublin, NCAD, Dublin City Gallery The Hugh Lane, IMMA and PLASTIK Festival of Artists' Moving Image.
Maeve Connolly co-chairs the ARC MA programme at IADT and teaches on the BA in Art. She is the author of TV Museum: Contemporary Art and the Age of Television (Intellect, 2014) and The Place of Artists' Cinema: Space, Site and Screen (Intellect, 2009). She has contributed to publications such as Expanding Cinema: Theorizing Film Through Contemporary Art (Amsterdam University Press, 2020); Everything Is Somewhere Else (Paper Visual Art, 2020); Women in Irish Film: Stories and Storytellers (Cork University Press, 2020); Artists' Moving Image in Britain since 1989 (Paul Mellon Centre and Yale University Press, 2019), Women Artists, Feminism and the Moving Image: Contexts and Practices (Bloomsbury, 2019) and European Women's Video Art (John Libbey Publishing, 2019). Her writing on art and media practice also appears in magazines and journals such as Art Monthly, Frieze, Journal of Curatorial Studies and MIRAJ.
________________________
Karolina Adamczak, Ciara Campbell, Rebecca Campbell, Lee Campbell Perrie, Nicola Chambers, Elle Connor, Lauren Conway, Milo Cummins, Kaylem Davis, Claire Donohoe, William Doyle, Séamus Duffy, Rhiannon Elliott, Jane Ellis, Maureen Fitzpatrick, Pat Fitzsimons, Grace Hanley, Sarah Hanly, Steffi Kelly, Patryk Kurkowski, Danny Lalor Fitzpatrick, Jessica Leonard, Sophie Luck, Henry Malone, Mollie McCullough, Saoirse Melia, Aoife Murphy, Aoibheann Ni Ealai, Ell O'Farrell, Diana Popa, Aoife Ruth, Matthew Shiell, Rebecca Warren, Katie Whelan, Stevie Wilson, Izabela Wojewoda
High Heart presents new work by IADT Degree year Art students, gathered at a specific moment in time. Like all previous iterations of In the making, High Heart is oriented toward the future. The works in this exhibition have come to life in many different places – studios, bedrooms, laptops, back gardens, sheds and kitchens. These things (like their makers) are dispersed and separated in space. But in High Heart they cohere temporarily into a living entity animated by a shared curiosity about the world, and a commitment to the process of making art.
The exhibition includes works realised in a range of media, exploring themes such as new forms of intimacy in public and private space; tensions between fabricated and organic structures; traditions surrounding death and funerals; mechanisms for the control of nature; representations of the human body; and the constant demand for emotional labour in the customer service industry.
image (detail): Still from A Proposal to project in Scope (2020), Viktoria Schmid, screening as part of '2020: A Year in Review (Programme 1)' on aemi-on-demand