Description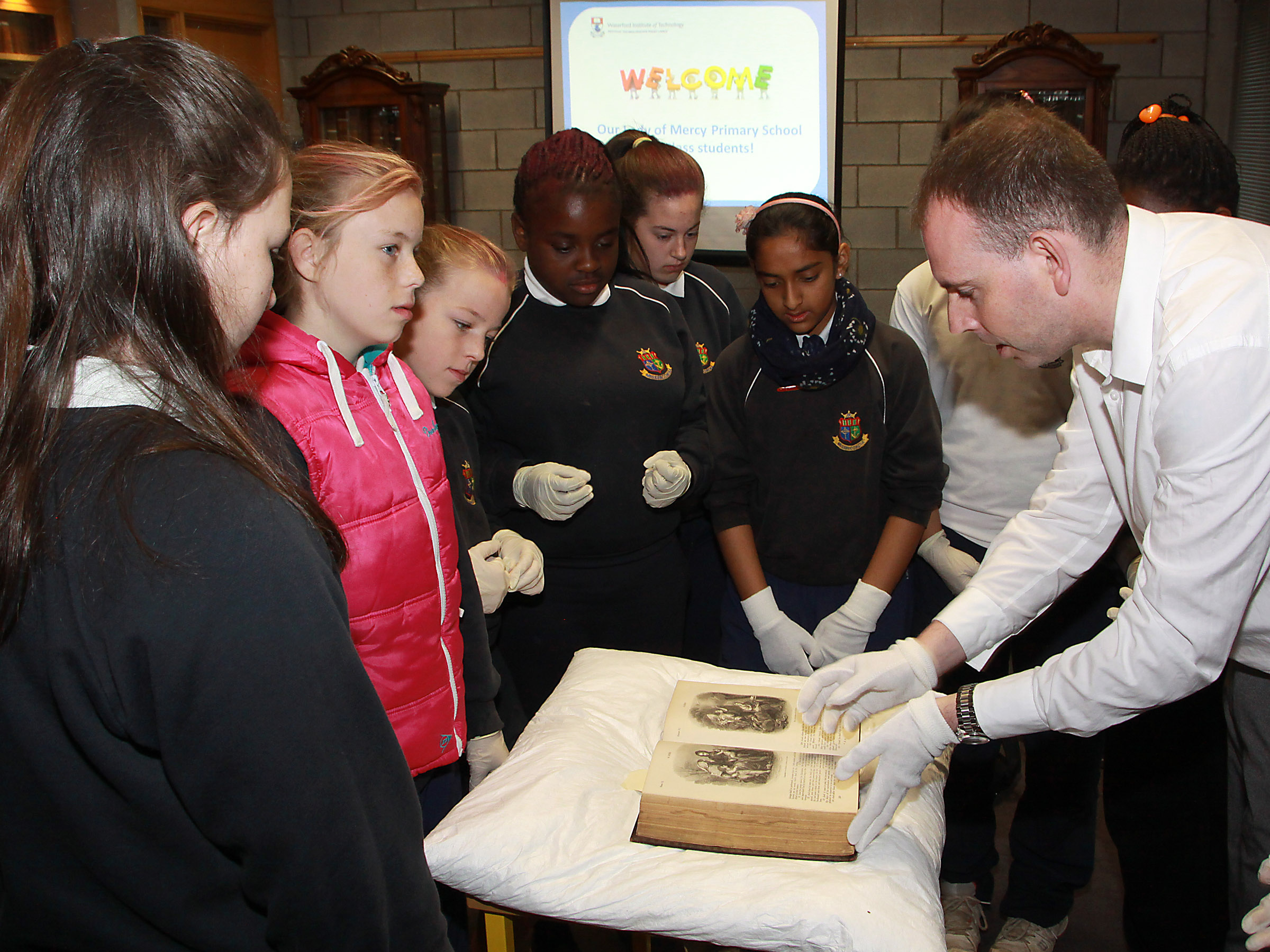 This one day seminar is funded under the National Forum Seminar Series 2018/2019.
The National Forum for the Enhancement of Teaching and Learning in Higher Education is the national body responsible for leading and advising on the enhancement of teaching and learning in Irish higher education.

The Higher Education on your Doorstep, Bridging the Gap seminar will consist of series of talks and workshops designed to facilitate discussion around HEI Academic Libraries' implementation of targeted access programmes that aim to assist disadvantaged students' transition into higher education.
Session 1: Access at WIT
Nuala Lennon, Access Officer, Waterford Institute of Technology

Rachel O'Connell, Access Programme CMS Designer and Graduate of WIT
Bio: Rachel O'Connell a recent first class honours graduate from WIT Bachelor of Business in Accounting accessed third level education as a mature student. Working with the Access Office at WIT and the School Completion Programme partners, Rachel supported young people throughout the south-east region by facilitating programmes aimed at increasing aspirations to attend third level education. To enable analytical reporting on these programmes as part of the HEA National Access Plan 2015-2019 framework, Rachel designed a collaborative system application which supports the scheduling, facilitation and reporting of Access Programmes run by WIT.

Sharon Walsh, Waterford School Completion Programme Co-ordinator

Session 2: Library Outreach in the Community
Kieran Cronin Deputy Librarian, Waterford Institute of Technology

Kelly Fitzgerald, PhD Student and Freelance Academic Editor
Bio: Kelly Fitzgerald is a PhD candidate investigating shame in Irish cultural memory. After gaining her BA in Archaeology, she went on to attain an MA in Arts and Heritage Management. Her interests are focused on legacies from the past and how they shape today's behaviours and practices. Kelly is currently a freelance academic editor.

Jane Cantwell, Waterford County Librarian & Head of Cultural Services Team
Bio: Jane Cantwell is City & County Librarian and Head of Cultural Services with Waterford City & County Council. As a member of the Libraries Development Committee in the Local Government Management Agency, she also promotes and supports public libraries in Ireland at national level and has worked on a number of Public Library national strategies including the most recent, Our Public Libraries 2022: Inspiring, Connecting and Empowering Communities.
As former President of the Library Association of Ireland, Jane has represented librarians and libraries at both national and international level. In Waterford, she leads a team of 45 library staff and 5 Arts staff across 15 locations who engage in outreach, partnerships and collaborations across a wide range of activities.

Session 3: Library Junior Access Programme (LJAP)
Peggy McHale, Special Collections Heritage and Outreach Librarian, Waterford Institute of Technology
Alice Power-Murphy, Guidance Counsellor at Saint Angela's School, Ursuline Convent, Waterford

Session 4: Practical Workshops
Teas and Coffees / Lunch will be served on the day to registered attendees. Admission is free of charge and open to anyone who is interested in this area to register.

Learning Objectives:
1. Analyse how student success is defined and supported within their own institution/school/organisation.
2. Outline how a programme similar to WIT's LJAP could be replicated in their own institution/school/organisation.
3. Identify the benefits of and potential barriers to implementing such a programme.
4. Identify areas of outreach collaboration and potential stakeholders within their own institution and with the wider community.
5. Understand how such programmes empower participants to pursue further education and fulfil their potential.

Library Junior Access Programme (LJAP) at WIT - Background
The Library Junior Access Programme (LJAP) is an early intervention access programme in WIT, running every year since 2014 and is now in its fifth year. The programme annually facilitates over fifty leaving certificate students from local schools. To date we have registered over 250 students on the programme.
The participants have been specifically targeted by their schools as being potential third level candidates. The majority of these students are first-generation applicants, all of whom benefit from additional supports and the opportunity to study in the library space.

Offering these students an opportunity to regularly study at the Institute gives them an invaluable taste of what college life could be like. For students who may not have contemplated third level before, the LJAP allows them to consider further education as a real option and an opportunity to fulfil their potential.

The LJAP is a natural feeder for WIT's REACH programme which aims to increase participation rates at third level education by offering disadvantaged students additional supported places at WIT.