About this Event
CPD Accredited: 3 Points
Historic interiors of the 18th, 19th and early 20th centuries, ranging from domestic to commercial, are commonly described in terms of style and architectural influences. The materials from which they are assembled and the technological innovations that brought them into being are less often explored, while their repair and conservation can be a challenge to the modern householder, contractor and specifier.
Darren McLean will explore the many facets of historic interiors through documentary sources and a variety of case studies with the aim of providing a greater understanding of 'what you're looking at' when approaching the conservation or refurbishment of an old interior.
Themes covered over three 50-minute lectures with Q&A (plus 2x 10-minute breaks) will include:
- Plaster (Lime, Gypsum, flat, run cornices, cast architectural and decorative, Scagliola)
- Timber (Doors, Floors, walls, species, sources)
- Other wall surfaces (Lincrusta, Anaglypta)
- Stone (Floors, mantles, carvings)
- Glass
- Tile / Mosaic
- Carpet
- Linoleum
- Paint
- Wallpaper
- Electricity
- Gas
- Bathrooms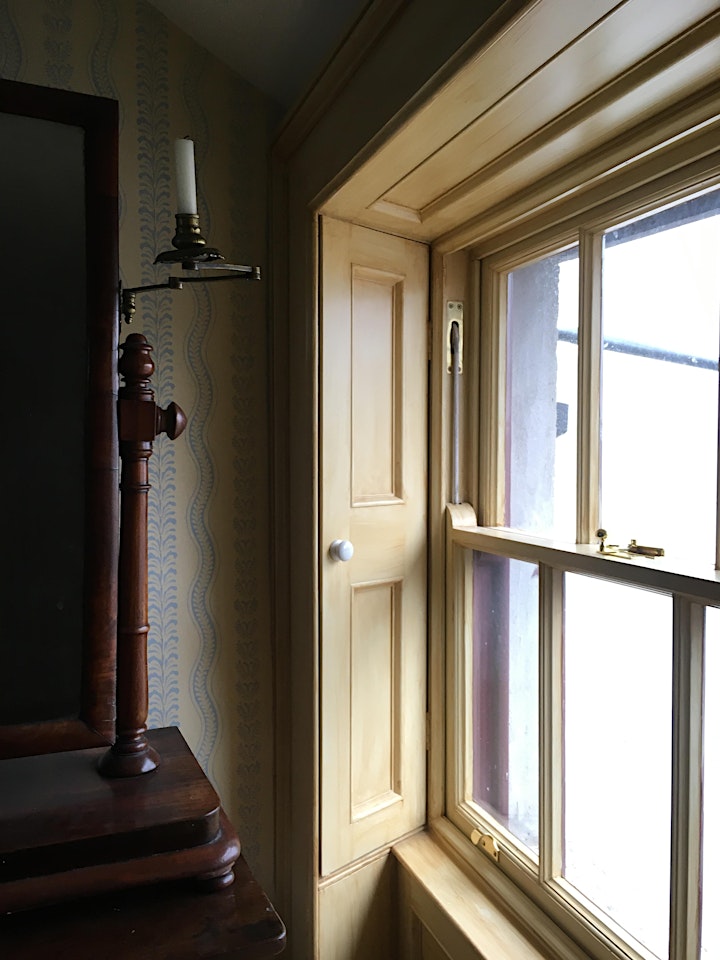 TUTOR BIOGRAPHY
Darren McLean is a respected conservator with a wealth of experience in building conservation, historic material repair, cleaning and consolidation. He has worked as a practitioner of traditional skills, an educator and an adviser, having started his conservation career with an apprenticeship in carpentry, followed some years later with an MSc in Building Conservation.
In 2010 Darren formed Timber & Lime Conservation, where he has focused on the conservation and repair of historic buildings. In 2018, he was appointed an Adjunct Assistant Professor at The University of Hong Kong to teach materials and techniques in the postgraduate conservation curriculum. He is also a guest lecturer in Strathclyde University's Building Conservation MSc.
Latterly, Darren started McLean Conservation Associates to provide consultancy in various heritage services. In addition to traditional Scottish buildings, Darren has special interest in traditional Chinese architecture.
Clients include Historic Environment Scotland, Sir Lachlan McLean of Duart Castle, The Peter Pan Trust, Glasgow City Heritage Trust, The Prince's Trust, The National Trust for Scotland, Yangon Heritage Trust, Australian Aid, HKICON.
BOOKING
To book a single or multiple tickets, click on the Tickets button above and select the appropriate option as listed below. If you are booking multiple colleagues on their behalf, it is vital that you select 'group member' and 'create a group' to ensure that everyone receives the webinar access details directly to their personal email address.
- As an individual
- As a group member