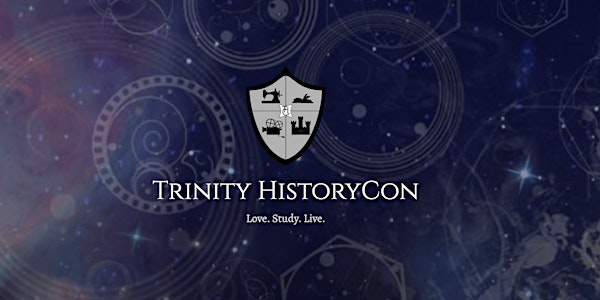 HistoryCon 2.0: History Strikes Back!
When and where
Location
Trinity Long Room Hub Trinity Long Room Hub, Arts Building, Fellows Square Trinity College Dublin 2 Dublin Ireland
Description
A conference organised by the Department of History.

The Trinity HistoryCon conference, now in its second year, provides an opportunity for members of the public, entertainment professionals, academics, and cosplayers to explore the influences of film, television, comics, music, and other forms of popular media, on how we imagine our past and present worlds. Popular media such as Game of Thrones, X-Men, Star Wars, and The Avengers have captivated audiences and opened new lines of enquiry across the arts and humanities. Each of these outlets has succeeded in large part due to their ability to contextualise and elucidate the experience of the individual in extraordinary circumstances. Trinity HistoryCon – the amalgam of an academic conference and comic-con – celebrates the nexus of popular media and the study of history. The conference provides a stimulating and exemplary opportunity for engagement between academic research and popular culture and media.

This year's theme is 'Humanising History', focusing on how characters in popular culture are imbued with experiences that draw emotive responses when encountered by readers, audiences or gamers. A series of talks and panels will explore this theme across different media and eras of history.

The conference format will include academic presentations as well as panels and roundtables involving academics and industry professionals. Each panel addresses a specific theme, including 'Dressing History' (focusing on costume design), 'Adapting History' (addressing how histories are adapted for popular media), and 'How We Remember Her' (a panel discussing the adaption of Giulia Farnase in Showtime's The Borgias).

Confirmed guest contributors include Dutch actress Lotte Verbeek (Giulia Farnese in The Borgias). Register here for this discussion
*please not that registeration for the panel discussion is seprate from the HistoyCon registeration
In addition to these social and educational events, HistoryCon proudly hosts a costume competition focusing on historical and period costuming. There will be two categories of costuming: 'Historically Accurate' and 'Historically Inspired'. The costume contest will be judged by professional cosplayers.
Trinity HistoryCon celebrates the influence and impact of history in films, television, comics, novels, and stage.
See the line up of speakers and special guest here
09:45–10:00 Registration
10:00–10:15 Opening Remarks – Dawn Seymour Klos
10:15–11:15 Paper Session One: Modern Heroes and Villains
Chair: Mollie Kramer
Paola Medina-Gonzales Man in the High Castle: Conspiracy, Politics, and the Occult
Gareth Evans-Jones The Testament of Magneto: Depicting the Holocaust in a graphic novel
Hannah Granberry Helter Skelter in a Semicentenial Swelter: Charles Manson in the American Imagination 50 Years Later
11:15–12:15 Lunch
12:15–1:15 How We Imagine Her Panel ft. Lotte Verbeek, Catherine Lawless, Ruth Barton, Daria Drazkowiak
1:15–2:00 Break
2:00–3:00 Paper Session Two: You Win or You Die
Chair: Dawn Seymour Klos
Samantha Sandy Mad or Maligned? Daenerys Targaryen, Juana of Castile, and the Portrayals of Women in Power.
Ana Pais Tyrion Lannister: a buffoon character
Rafael Socarras What Were They Thinking? An Armchair General's Assessment of Game of Thrones
3:00–3:30 Medieval Armoured Combat group of Ireland Demonstration
3:30–4:30 Paper Session Three: Reframing the Known
Chair: Elysée Yhuel
Dawn Seymour Klos Aggressive Negotiations: Leia Organa and Thirteenth-Century English Women
Ciara Glasscott Reclaiming Cathy's voice: Kate Bush's "Wuthering Heights"
Aratrika John Unearthing Loki: An Examination of the God of Chaos in Media Culture
4:30–5:00 Break
5:00–6:00 Adapting History Panel: Friends of Medieval Dublin and Film Studies (TCD) Discuss Outlaw King
Saturday, 16 November 2019
10:00–10:15 Opening Remarks
10:15–11:15 Paper Session Four: Stories from Below
Chair: Daryl Hendley Rooney
Christin Simons & Elena Romero-Passerin Mer-plant-ilism: The Making of a Historical Board-Game
G. Vaughn Joy The Common Man's Capitalist: George Bailey and the Question of Communist Subversion in It's a Wonderful Life (1946)
Carly Brown 'Obnoxious and Disliked': John Adams' Legacy in Popular Media, from 1776 to Hamilton
11:15–11:30 Break
11:30–12:30 Dressing History Panel ft. Aislinn Collins and Guild of Nerds Cosplay
12:30–2:00 Lunch
2:00–3:00 Paper Session Five: Reconsidering Mythology
Chair: Savneet Kaur
Dr Shabeena Kuttay Untouchable Ambedkar: Touching Lives
Arnel Joven Examining Heroism: Comparing Perspectives on Heroes in Korean Dramas and Philippine Films
Rebecca Kwakman Fascinating: Spock, Seneca and the power of the stoic mind
3:00–4:00 Break
4:00–6:00 Costume Contest
6:00–6:05 Closing Remarks – Daryl Hendley Rooney