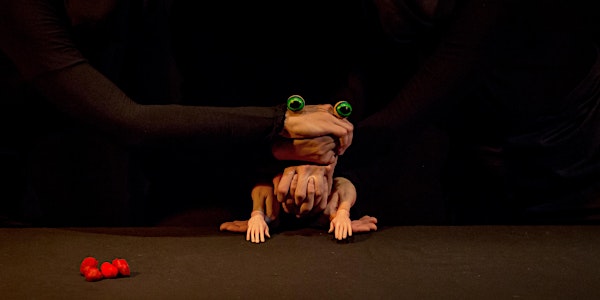 Hopeful Monsters by Hopeful Monster
Online broadcast of a pre-recorded performance
Refund Policy
Refunds up to 1 day before event
About this event
Constantly shifting and changing, human hands move and morph in unusual ways, creating unexpected creatures as we journey through water, earth and air. A story of survival and struggle, of connection and transformation and a reminder of the playfulness of living. After all, we humans are animals too.
An innovative and playful visual journey combining visual theatre, an original soundtrack and puppetry. An exploration of all living things being made of the same fundamental building blocks. As in evolution, Hopeful Monsters starts with a single element (the hand), pushes it to its limits and sees how much it can do and become.
Hopeful Monster is the company's debut show. With unusual visuals and detailed movement, an original soundtrack and no spoken dialogue, it is a bold piece of physical performance which has been performed in England, Scotland, France, Australia and Lithuania.