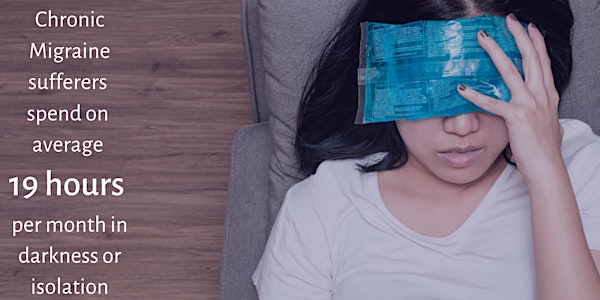 Hormonal Factors of Migraine
Learn how hormones influence migraine throughout a woman's life from puberty, through pregnancy to menopause!
About this event
Due to overwhelming demand, we have decided to hold another talk with Dr. Mary Kearney on the Hormonal Factors of migraine.
Dr. Mary Kearney will present a talk on the Hormonal Factors of Migraine, in particular how they affect women throughout their lives. The talk will cover Puberty, Menstruation, Pregnancy and Menopause.
This talk will take place on Thursday November 26th 2020 via zoom from 7pm – 9 pm.
The event will take place via zoom and you must sign up for a place via eventbrite.
The login details for the event will be issued on the afternoon of the 26th of November, only to those who have signed up for the event. This talk has been made possible by a National Lottery Grant Award from the Local HSE office in CHO 9 North Dublin
We are offering those living in North Dublin a 10% discount off full membership of MAI using the code MAI-DUB1, valid until the end of December 2020
ALL DETAILS ARE SUBJECT TO CHANGE