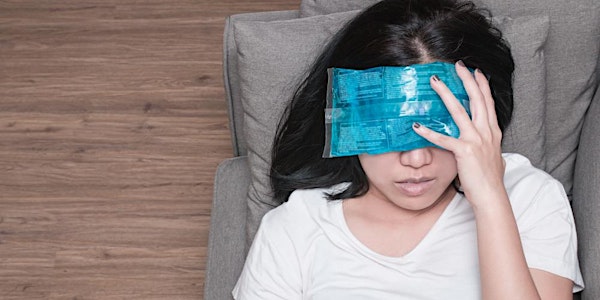 Hormonal Migraine in Women
Learn how and why hormonal migraines occur and how medical and nutritional options can help prevent attacks & alleviate the symptoms.
When and where
Location
Clayton Hotel Silver Springs Clayton Silver Springs Hotel Tivoli T23 E244 Cork Ireland
About this event
Many migraines in women can be triggered by hormonal changes in the body at various stages of their reproductive lives. This seminar will explain why and how hormonal migraines occur and what medical and nutritional options can help alleviate the symptoms and possibly reduce the number of migraines experienced.
Ethna Mitten is Clinical Nurse Manager from The Migraine Clinic in Cork University Hospital and she has indepth knowledge of established and emerging therapies and treatments for migraine. Ethna will explain why migraines occur at different stages of women's reproductive lives and she will describe what medical options are available to women from puberty through pregnancy and menopause.
Lynne Dalton is a Nutritional Therapist with Glenville Nutrition . She will show us the evidence on nutritional support for hormonal balance and explain how your food choices can have a major impact.
Migraine can be triggered by strong smells, therefore we ask that attendees to our events kindly refrain from wearing perfumes, aftershaves and any strong smelling cosmetics or toiletries.