Description
Personal power inside out
The force field of leadership makes it possible to lead by example, which as a kind of gravitational field that attracts others and enhances active participation in reaching the common goals. In our view, every person is a leader as we need to manage ourselves before we get to lead others.
Self-awareness is the first most important steps in the leader's journey which requires discoveries from personal experiences and feedback from others in order to explore opportunities to become a better leader.
Increased level of self-awareness just as much as the ability of active listening and giving feedback is very much needed to manage transformative change and collaboration.
From meeting room to stable
Horses here accelerate interactions, therefore this type of training is not about riding or horsemanship skills. We are only doing ground work with horses which requires participants to find solutions out of their comfort zone. The additional effect of "here and now" presence could also lead to important self-discoveries!
Horses are herd animals with an extremely well developed social life and sophisticated communication abilities which makes them the perfect partners to become co-facilitators of the program. They react in real time, in an honest way without second thoughts. Collaboration among horses is a matter of survival which means that they would only respond to powerful yet sensitive leaders who they trust.

This is an environment for eye-opening situations which encourage and inspire leaders to grow and learn!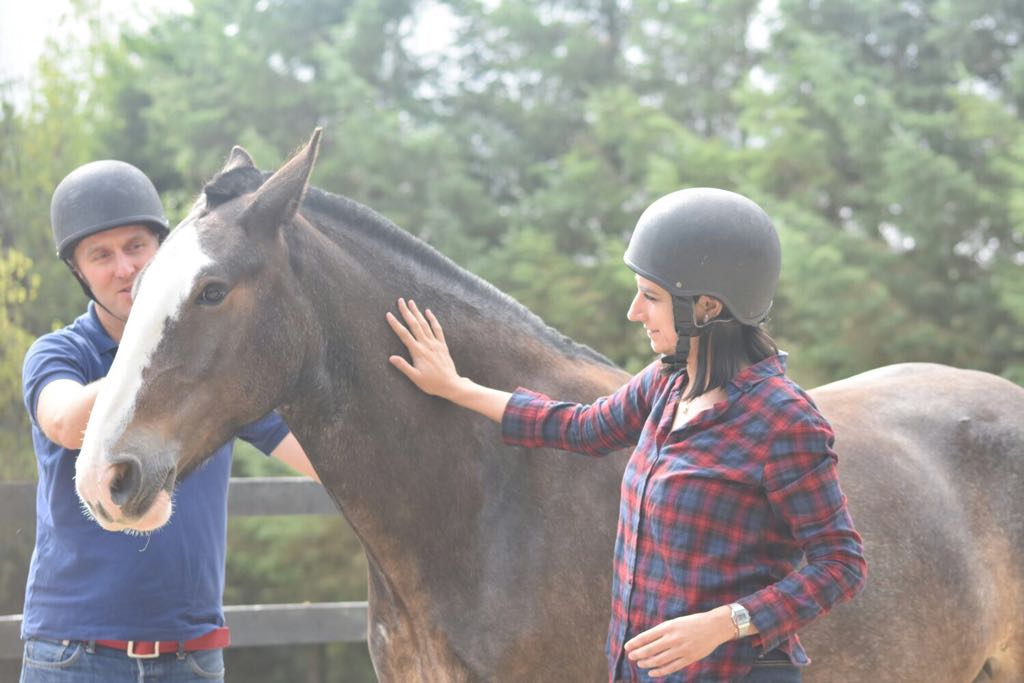 Important information:
This program is not about horse riding, therefore you won't be sitting on a horse but interact with them from the ground. No previous experience with horses is needed. The training will contain outdoor elements which require adequate – safe and weatherproof - shoes and outfit.
Please note that the program is designed for small groups, therefore places are limited and there is an application process. The open day is an opportunity to explore your leadership skills and get some take away learning outcomes.

This is a learning by doing method balancing experience based and cognitive learning with a great impact on individuals and teams.
The venue for the program is the Country Cottage Stables, conveniently located close to Dublin, just off the N11 in Enniskerry, Co. Wicklow