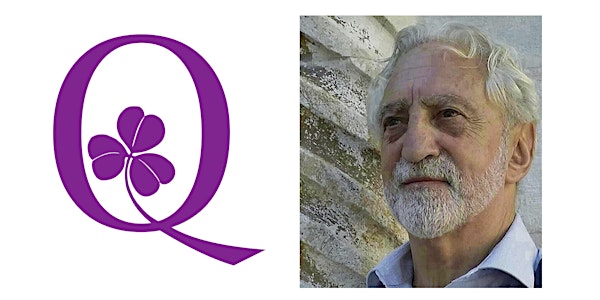 Hospitality & the Pilgrim: a Quaker's reflection on communion & community
Spirituality is a journey into relationship and depth, which we undertake as pilgrims, offering each other hospitality on the way.
By Ireland Yearly Meeting
When and where
Date and time
Fri, 14 Apr 2023 19:30 - 21:00 IST
Location
Dominican retreat centre 24 Main Street Tallaght D24 KA40 Dublin Ireland
About this event
The speaker, Harvey Gillman, served for many years as outreach secretary for Britain Yearly Meeting.He has written many insightful, thought-provoking and uplifting books, essays and articles about Quakerism and the nature of spirituality. Over the years since retirement he has continued to offer workshops on these themes. Increasingly he finds poetry the most stimulating form of theology.
In Harvey's words, "I see spirituality as a journey into relationship and depth – the self, the other, the wider community, the planet, all in the embrace of Spirit, known by many names, possessed by none. We undertake this journey as pilgrims, offering each other hospitality on the way. This address will be a personal exploration of this theme."
The talk is free of charge. It will be held in person, and simultaneously broadcast as a webinar for those who wish to attend remotely. A Zoom link will be distributed closer to the time.
It is our tradition not to have questions after the talk, although there will be a chance for those attending Ireland Yearly Meeting 2023 in person to meet with Harvey on Saturday afternoon.
IMPORTANT! If you have registered for Ireland Yearly Meeting 2023 or are planning on doing so, you do not need to register for this Public Lecture separately.