Event Information
Location
The Brehon Hotel & Angsana Spa
Muckross Road
V93 RT22 Killarney
Ireland
Join us for a one day conference on Why and How to manage the invasive species Rhododendron ponticum
About this event
Rhododendron Ponticum is an ornamental plant, often prized for its beautiful flowers and usefulness as a hedge for creating shelter, was planted around Muckross in the 19th Century. Since then it has spread to, or been planted in many other locations and is a common sight in many areas.
Rhododendron ponticum is an excellent example of a non-native invasive species, which free from the factors that limit it in its native lands, has thrived at the expense of our own native habitats and species.
The National Parks and Wildlife Service (NPWS) has been tackling the Rhododendron ponticum in Killarney National Park for many years. In parts of the MacGillycuddy Reeks, such as the Gap of Dunloe and the Black Valley, Rhododendron ponticum is also becoming well established.
With the support of the MacGillycuddy Reeks EIP Project Team, a collective working group has been established in the MacGillycuddy Reeks area to assist farmers and landowners in treating Rhododendron ponticum on their land.
Concerns have been raised about the spread of this invasive species throughout the Kerry UNESCO Biosphere Reserve and beyond where going unchecked it will have a significant impact on our native biodiversity.
The Kerry UNESCO Biosphere Reserve is located in the heart of Kerry, encompassing the MacGillycuddys Reeks (Ireland's highest mountain range) to the west, the Lakes of Killarney and the Paps Mountains on the eastern side of the county.
The area is home to the last native Red Deer herd, some of the most extensive stands of oak woodlands left in Ireland and a myriad of plants and animals that thrive in our temperate climate.
The Kerry Biosphere Reserve was first designated in 1982 as the Killarney National Park Biosphere Reserve. After a review in 2017, the area of the Biosphere Reserve was extended to include areas outside the National park and the name changed to the Kerry Biosphere Reserve that we know today. Check out the map below to see the area within the Kerry UNESCO Biosphere Reserve.
Join us on November 5th in The Brehon Hotel, Killarney for a one-day conference to learn more about active management of Rhododendron ponticum, why it needs to be managed and ongoing efforts to manage it in the Kerry UNESCO Biosphere Reserve.
Speakers include:
Minister Malcolm Noonan, Minister of State for Heritage and Electoral Reform.
Dr. Therese Higgins, Munster Technology University, and author of Irish Wildlife Manual no. 33, Rhododendron ponticum , A guide to management on nature conservation sites.
Patricia Deane, Project Manager, MacGillycuddy Reeks European Innovation Partnership Project, South Kerry Development Partnership.
Eleanor Turner, Biosphere Officer, Kerry UNESCO Biosphere Reserve, South Kerry Development Partnership.
Representatives from Killarney National Park
Tea/Coffee and lunch provided.
This event will be delivered in line with public health guidelines regarding COVID 19 restrictions. In the event of limited tickets being available due to restrictions, tickets will be allocated on a first come first served basis. A full refund for tickets bought will be made for any tickets purchased that can subsequently not be filled. In the event of increased COVID restrictions limiting numbers the event will be streamed online for viewing at home.
COVID certs will be required to access the event. Masks must be worn at all times except when eating and drinking. Social distancing will be implemented throughout the event. Hand sanitiser will be available throughout the venue.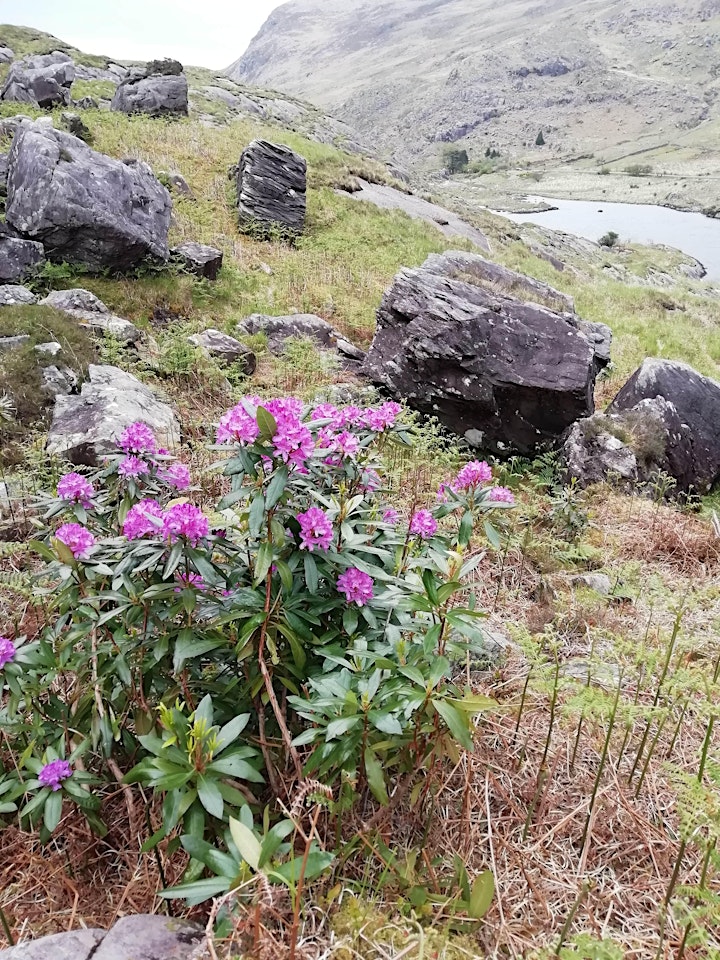 Date and time
Location
The Brehon Hotel & Angsana Spa
Muckross Road
V93 RT22 Killarney
Ireland