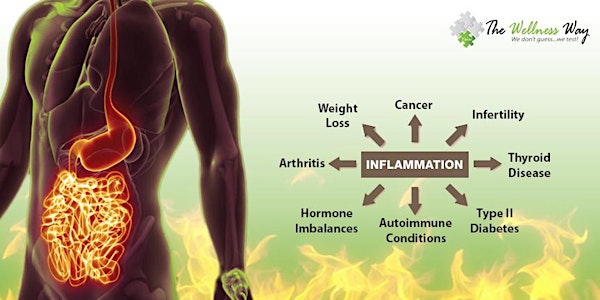 How Does Inflammation Affect Your Health?-In Person and Online Option
Location
Discover Chiropractic
12B, Liosbaun Business Park
Tuam Road
Galway
Ireland
Find the missing piece to restore your health. Join us to learn about how we approach health from a different perspective
About this event
THIS TALK WILL NOW BE HELD IN PERSON at our office! We are also offering a zoom- online event for those outside of Galway! Check event location below the description
DESCRIPTION:
Inflammation... the buzzword of this century, but really...what is it? How is it robbing you of your vitality? How do you get rid of it? How does the body get inflamed in the first place?
We would love the opportunity to show you how inflammation is at the root of all disease and provide you with a different way...a unique way to approach your health conditions that has helped countless people feel better, think better, and be better - helping them to re-write their life story.
Join us for a different perspective and allow us to help you pave the way to a healthier you!!
SPEAKER:
This event will be presented by Dr. Paige Enwright D.C. of Discover Chiropractic-A Wellness Way Affiliate. To learn more about Dr. Paige, here.
WHERE:
Discover Chiropractic-A Wellness Way Affiliate
12b Liosbaun Business Park, Tuam Road, Galway, Ireland H91 YW10
REGISTER:
You must pre-register for this event!!
Zoom Option:
Register in advance for this meeting:
https://us02web.zoom.us/meeting/register/tZAkfuCpqT8iHtUkGXROjDpQPEXvwM0qwauV
After registering, you will receive a confirmation email containing information about joining the meeting.