How Not to Run an Unfair Business

Tuesday, 5 March 2019 from 18:00 to 19:15 (GMT)
Event Details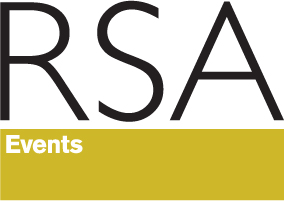 How Not to Run an Unfair Business
Tuesday 5th March 2019
18.00 - 19.15
8 John Adam Street, London, WC2N 6EZ
The desire for fairness is a fundamental human attribute. But while we all agree that fairness is a good thing, are we clear on exactly what it means in practice? If a company wanted to think more seriously about fairness, what questions should they be asking themselves and others?
Whether the issue is pay, tax, or environmental harm, it's clear that many people feel companies are not playing fair, highlighting an ongoing public dis-ease with business. This underlines the importance of fairness to individuals and in society - but also raises a question about whether fairness is a core business goal.

Can business be judged as innately fair or unfair? Fairness so often involves balance and compromise between multiple stakeholders, and there are rarely simple solutions. Should we understand fairness as a choice businesses and leaders make - a choice that depends on how they see their role in society?

The RSA and A Blueprint for Better Business gather an expert panel to explore what it means for a company to behave fairly, and to encourage businesses to think harder about the issue and work towards fairer processes and outcomes.
Speakers: Baroness Onora O'Neill, philosopher and crossbench member of the House of Lords; Cllr Janet Brown, Assistant Mayor of Liverpool & Mayoral Lead - Fairness & Tackling Poverty; Justin King, Vice Chairman, Terra Firma and formerly CEO, J Sainsbury plc; Charles Wookey, CEO, A Blueprint For Better Business
Chair: Matthew Taylor, RSA Chief Executive


  #RSABlueprint

When & Where

Great Room
The RSA
8 John Adam St
WC2N 6EZ London
United Kingdom


Tuesday, 5 March 2019 from 18:00 to 19:15 (GMT)
Add to my calendar
Organiser
For more than 200 years, the RSA has provided platforms for leading public thinkers. That tradition lives on in our free events programme.

Browse our distinguished and diverse roll call of past speakers. Missed an event that you were interested in? Don't worry you can listen to the podcast or watch the video.
What can I expect when I attend your events?

Our events typically last between one hour and one hour fifteen minutes, the speaker or speakers will present for the first half of the event before we open the debate up to you in the audience. You are welcome to ask a question or make a comment but please try to be concise and to the point so other members of the audience can get involved in the discussion too.

All of our events are audio and video recorded and are made available on our website to watch and listen to again. Please be aware that by attending our events you may be visible in the audience in photos or in the video of the event, and if you ask any questions these are likely to feature in our podcasts. We may also contact you in the lead-up to or after, but only for the event in question.
Your Privacy
The information you provide when registering for an event will be retained by the RSA and will be used to record attendance at the event. To understand more about how the RSA uses your data, please see our Privacy Policy.