Description
Fellow Tech Sales Professionals, Sales Leaders and Sales Enthusiasts!
You are very welcome to join our upcoming #TechSalesHookups Dublin Meetup.
Join our Facebook Group and connect with other tech sales professionals and leaders!
Why you should come?
• You will be able to learn directly from the stories of our highly experienced and successful speakers about operational sales excellence and how to drive your career in the field of sales and sales management
• You will have the opportunity to network with fellow Dublin's Tech Sales Professionals and Leaders (Drinks provided by Bank of Ireland), learn best tips and ask questions
• You will have the opportunity to introduce yourself
• We are here to support you and you can tap into the potential of hyper connected #TechSalesHookups community with members across a number of European cities. Come and tell us how we can help you with your venture! We are multinational!
About the speakers
Topic: How to approach conferences in order to maximize your sales efforts?
Darya is an expert in international business with focus on sales and marketing and international trade. She is a serial entrepreneur and owner of several business (neuventure-global, cleverbooks, pacepilates, start-up-booster) Darya was mentioned in media multiple times: Startup Awards, publications in Irish Tech News, Silicon Valley, Best Young Entrepreneur Winner, Small Irish Business Association Magazine, VOOM 2016, Triathlon magazine, TV shows (business oriented), publications on export portals and export online resources as expert in international trade, advisor at number of governmental organizations in regards to international trade, intercultural business and export.
Topic: How companies can leverage Storytelling Strategy to influence and persuade more customers?
Eric Fitzpatrick is the owner of ARK Speaking and Training. He speaks, coaches and trains on the subjects of Improving Performance and Communicating with impact in the areas of sales and leadership. He works with entrepreneurs, SME's and large organisations to help them craft and tell their story. His clients have included Kelloggs, VHI, the HSE, Irish Life, The Tyndall Research Institute, New Ireland Assurance and Snap Printing. He is the creator of "T.R.U.E Presentations", a tool that helped one sales team win a contract worth €1,000,000 and the author of "Persuade on Purpose, How to create presentations that influence and engage".
Topic: Top 10 tricks to maximize your digital sales efforts.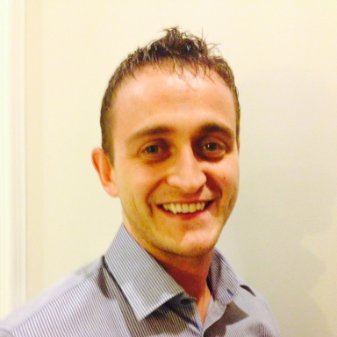 Aidan is the owner of Create or Close Sales consultancy, helping businesses sell more and save money through outsourced sales teams and consultancy help. He has a strong retail background and has worked in the e-commerce and software sales for more than 9 years - in APAC, LATAM and Europe. Aidan's experience covers both SaaS sales, sales management and eCommerce from the retailer side where he worked previously. He worked with ChannelAdvisor for 7 years working with retailers and branded manufacturers on the business development side globally. Currently Aidan is helping businesses sell more acting as an expansion of your sales team and facilitating your market entry without the same costs or risk if you were to do it yourself.
Agenda
18:00 PM - Welcoming in Bank of Ireland - Snacks and Drinks
18:15 PM - Speaker presentations and Q&A
20:00 PM - Drinks and Networking in nearby Pub "The Lombard Townhouse" (44 Pearse St, Dublin, Irland)
Event information
Date and time: 7th of June, 18:00 PM
Location: Bank of Ireland Trinity, Hamilton Building, Trinity College Campus, Dublin 2
(The Bank of Ireland branch is located beside the Science Gallery entrance on Pearse Street - see pictures below)
Location in Google maps: https://goo.gl/maps/rWR5bh8Zc1J2
Photos from previous events:
Join our Facebook Group and connect with other tech sales professionals and leaders!
Looking forward to meet you!
Vyacheslav Ladischenski (Slava)
Tech Sales Hookups Team
twitter: @slavochek