How to Formulate Using Compassion Focused Therapy

Monday, 4 September 2017 at 10:00

-

Tuesday, 5 September 2017 at 17:30 (IST)
Event Details
How to Formulate Using Compassion Focused Therapy
A Two Day Advanced Workshop presented by Dr Ken Goss
When: Monday and Tuesday the 4th and 5th of September 2017
Registration from: 9.15am on Monday the 4th of September 2017
Conference: 10am to 5pm on Monday and 10.30 to 5.30 pm on Tuesday
Where: The Conference Room, St Patricks University Hospital, James St, Dublin 8
Cost:
€267.50 Euro
Aims of this Workshop:
1.

   

This workshop is designed for practitioners who have completed a CFT introductory workshop or who are familiar with the CFT model.

2.

   

The workshop is designed to help delegates develop their skills in collaborative CFT Formulations with their clients and use these to guide therapy.
During the workshop you will learn how to:
Help your client to identify and explore how each their "Three Circles" work in the here and now, including inhibitors and triggers in the client's current environment.

Help your client to explore how their Three Circles interact and what capacity they have to regulate each other.

Develop historical formulations with your client, including helping them to explore how each of the Circles developed, the Safety Strategies they use to regulate their emotions and the intended and unintended consequences of these strategies.

To help your client explore their "Multiple Mind" and how different parts of the self interact.

Use your clients Compassionate Mind to help the formulation process and to help you client manage multiple mind conflicts.

Help your client develop their own skills in CFT Formulation to help them manage the challenges of life in the longer term.
Teaching Methods:
The workshop consists of didactic teaching, video demonstrations and role play.  The focus is on developing your practical CFT formulation skills so please bring anonymised clinical examples to discuss.
Compassion Focused Therapy and Compassionate Mind Training
Compassion focused therapy is derived from the evolutionary model of social mentality therapy (Gilbert 1989, 1995, 2005a,b, 2007). CFT was developed to help people who frequently experience shame and self-criticism.  These factors have been associated with the development and maintenance of a range of mental health problems, and are often difficult to treat using traditional psychotherapeutic approaches.
CFT is a scientific model that draws on many branches of psychology (e.g., developmental social and evolutionary) and neuroscience. It has a specific formulation model that notes that internal and external experiences can activate our "threat" system. We find various ways to manage these painful emotions and thoughts as best we can.  Sometimes this can lead to unintended consequences that can exacerbate our problems and can make it even more difficult to manage life's challenges.
Key to CFT is the idea that we have evolved with a brain and emotional systems that can very difficult to manage, and that much of the way we respond to the world is not our fault, but our (often automatic) responses to threat.  However understanding these responses can help us to take responsibility for the ways we respond to threat, and find new, more adaptive, ways of coping.
CFT is designed to help clinicians develop therapeutic relationships that are most likely to be helpful for people who experience high levels of shame and self-criticism, or who find compassion and receiving care from others (including their therapist) difficult to manage. It is an integrative approach, utilising the wisdom of both Western and Eastern approaches to helping people change. CFT argues that we can be taught to train our minds (Compassionate Mind Training) to help us to experience compassion, develop various aspects of compassion for ourselves and others, improve our abilities to self-sooth and affiliate with others, and to foster the courage and wisdom we need to cope with difficult life events, memories or emotions.
To find out more about CFT you can visit the Compassionate Mind Foundation Website at www.compassionatemind.co.uk.  It has lots of useful information about the model, training materials, links to key papers and commonly used measures, and to clinicians and researchers working in with compassion around the world.
Recommended Reading
Gilbert, P. (2009) The Compassionate Mind. A New Approach to the Challenges of Life. London: Constable & Robinson.
Gilbert, P. (2009) An introduction to compassion focused therapy. Advances in Psychiatric Treatment, 15, 199-208.
Gilbert, P. (2010) Compassion Focused Therapy: Distinctive Features. London: Routledge.
Gilbert, P. (ed.) (2010) Compassion Focused Therapy: Special Issue. International Journal of Cognitive Therapy. 3, 97-201
Your Workshop Leader  
Dr Ken Goss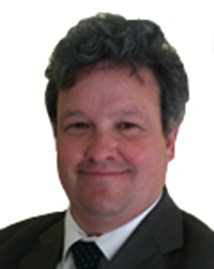 Dr Ken Goss, (D. Clin. Psy), is a Consultant Clinical Psychologist and Head of Coventry Eating Disorders Service in the UK.
Ken has over 30 years' experience of working with people with mental health difficulties.
He leads an on-going research programme exploring these issues and their relationship with therapeutic practice and outcomes. Ken is currently Course Director of the first Post Graduate Diploma in Compassion Focused Therapy at the University of Birmingham (UK)
Ken is a regular speaker at national and international conferences, and teaches on several Clinical Psychology Training Courses. He has worked closely with Professor Paul Gilbert (OBE), the originator of Compassion Focused Therapy, for over 20 years. He is a trainer for, the Compassionate Mind Foundation (www.compassionatemind.co.uk).
He has published several academic papers and book chapters on the role of shame and compassion in eating disorders and is the author of The Compassionate Mind-Guide to Ending Overeating: Using Compassion-Focused Therapy to Overcome Bingeing & Disordered Eating (New Harbinger Publications, 2011).
When & Where

St. Patrick's University Hospital
James Street
Dublin
Ireland


Monday, 4 September 2017 at 10:00

-

Tuesday, 5 September 2017 at 17:30 (IST)
Add to my calendar