Location
Bank of Ireland Trinity branch
16 Westland Row
dublin
Ireland
Description
Fellow Tech Sales Professionals, Leaders and Technologists!
You are very welcome to join our upcoming #TechSalesHookups Dublin Meetup.
Join our Facebook Group: https://www.facebook.com/groups/1732901120359248/
Why you should come?
• You will be able to learn directly from the stories of our highly experienced and successful speakers about operational sales excellence and how to drive your career in the field of sales and sales management
• You will have the opportunity to network with fellow Dublin's Tech Sales Professionals and Leaders (Drinks provided by Bank of Ireland), learn best tips and ask questions
• You will have the opportunity to introduce yourself
• We are here to support you and you can tap into the potential of hyper connected #TechSalesHookups community with members across a number of European cities. Come and tell us how we can help you with your venture! We are multinational!
About the speakers
Topic: How to leverage guided selling technology to deliver measurable results?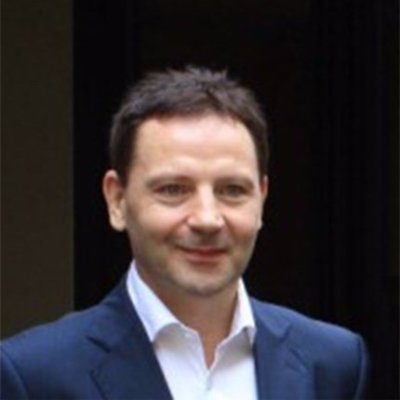 Kevin Neary is founder and CEO at Connectors Marketplace, working with sales leaders to implement a digital selling program that delivers measurable results. Kevin has not only worked before for multinationals such as Vodafone, but also has successfully founded and managed his own companies in the recruiting space. Connectors Marketplace is a social media lead generation tool for social selling and marketing. They are offering a new way to research prospects on social networks using Connectors Marketplace to build lists of targeted prospects, to source leads using social media profiles and to track social conversations. Connectors marketplace helps to find and to engage social prospects, target audiences and sales leads from across the social networks. It makes easy to build your social network to drive awareness for a brand or service. Also it give you the opportunity to use hashtags and keywords to source, filter and engage with buyers and prospects. With their solution you can speed up customer acquisition, reduce sales cycles, improve lead nurturing and drive traffic based on profiling and social conversations.
Topic: Sales Process Up-Skilling - how to combine an understanding of customer mindset and expectations along with psychology to create a powerful, effective and repeatable sales process that results in higher closing ratios during the human interaction part of either telephone or face to face sales conversations?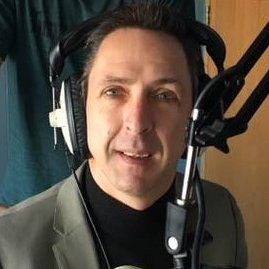 Peter is the founder and Owner of SalesTalk - a Dublin based Sales Training and Sales Processes solutions company. Previously he has held various Business Development positions within the automotive industry. By using an in depth understanding of the 'Psychology of Buying', SalesTalk provides a simple step by step sales process that will result in more profitable deliverables and an increase in repeat orders. Peter partners with your organisation to develop sales process solutions that help change behaviours and enhance the effectiveness of your Sales Team. Peter provides salespeople with the understanding and the tools to help them be far more effective in their dealings with customers by knowing how to present very powerful, individual and personal benefits.
This has the result of creating a need in the customer that all but does away with the need for negotiation, giving more profitable sales and happier customers, along with more recommendations.
Agenda
18:00 PM - Welcoming in Bank of Ireland - Snacks and Drinks
18:15 PM - Speaker presentations and Q&A
20:00 PM - Drinks and Networking in nearby Pub "The Lombard Townhouse" (44 Pearse St, Dublin, Irland)
Event information
Date and time: 5th of May, 18:00 PM
Location: Bank of Ireland Trinity, Hamilton Building, Trinity College Campus, Dublin 2
(The Bank of Ireland branch is located beside the Science Gallery entrance on Pearse Street - see pictures below)
Location in Google maps: https://goo.gl/maps/rWR5bh8Zc1J2
Photos from previous events:
Join our Facebook Group for more updates: https://www.facebook.com/groups/1732901120359248/
Looking forward to meet you!
Vyacheslav Ladischenski (Slava)
Tech Sales Hookups Team