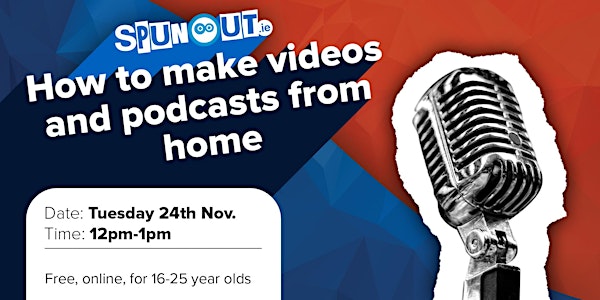 How to make videos and podcasts from home
Find out more about how to make good quality videos and podcasts from home with not much equipment
About this event
Sharing your story is a powerful way to help support other young people. You can help people to feel more supported, empowered and less along.If you're interested in sharing your story, experiences or opinions through videos or podcasting, join our session with Nicky Ryan from TheJournal.ie.
Nicky will take you talk about how to get the most out of your home video or podcast, as well as some technical aspects of making a video or podcast.
This workshop is for anyone 16-25 and living in Ireland.