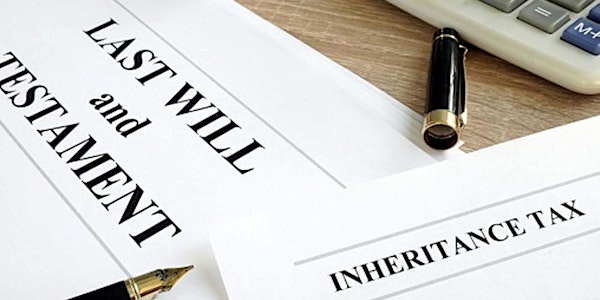 How to Protect your Family from Inheritance Tax
How to Protect your Family from Inheritance Tax Online Seminar
About this event
How to Protect your Family from Inheritance Tax Online Seminar, Tuesday, June 9th, 2020 at 11am via Zoom online conferencing.
Zoom is very straightforward to use. Once you register here, we will email you a link to join the seminar (watch your junk mail just in case). You click on the link, download Zoom app and watch the live seminar from the comfort of your home on your phone or laptop. You can join to ask questions and provide feedback during the seminar.
The seminar presenter is Damien Hannigan QFA, RPA, CUC, CUG, Sales Director of CUinsured Limited.
Seminar Agenda:
• What is Inheritance Tax
• Is my family home or a second property liable to Inheritance Tax
• Cohabiting couples and Inheritance Tax
• How much tax will my family have to pay
• How can I protect my family from having to pay Inheritance Tax
Online Financial Advice - our fully online financial planning platform
More information on https://cuinsured.ie/online-financial-advice/