Description
The physical seats for this event have sold out (we are running a waiting list) but your virtual seat is secure! We are live- streaming the event via https://www.youtube.com/user/AmazonKDP
and www.writing.ie so anyone, anywhere in the world can watch it and interact with the panels via social media.
Make a note in your diary and join us in cyberspace on 19th and then all you need to do is go to the link above to view the event. Interact with us via @AmazonKDP on Twitter or @writing_ie using #kdpdublin.
Register for a free virtual ticket for the event and we will be able to remind you to log-in - your name will also be entered into a draw for some fabulous book related goodies that will be made on the day.
Join Amazon experts, Writing.ie and a team of bestselling authors in the Davenport Hotel on
November 19th
to find out exactly
how to independently publish successfully with Amazon.

Amazon's independent publishing team will be in Dublin with the Writing.ie team and RTÉ's Rick O'Shea to host this exciting FREE event, which will also be live-streamed via YouTube to the KDP website and www.writing.ie.
With space for 150 delegates, many more authors can watch online and pose their questions to the panelists via social media. Libraries all over the country are live streaming the event to ensure that writers have access to the broadcast,
enabling you to build links and exchange tips and information with other authors in your area. Talk to your library to see if they are participating.
Opening with a panel on How to Write a Bestseller and covering every aspect of independent publishing from editing to cover design and, crucially, marketing, plus understanding the business of being an indie author, this one-day, one-stop conference will give you the tools you need to bring your book to readers worldwide.
Amazon staff will be on hand throughout the day at The Davenport Hotel to assist authors. Come and chat to them! Our 20 minute one-to-one consultations have booked out (and therefore tickets removed, don't panic if you have booked one!) but there are many other Kindle experts available during the day for you to talk to.
Panels will run from

9am-5pm

and include:
9.00am Welcome and Introductions
9.10 to 10.20am: How to Write a Best Seller
10.25 11.30am: The Art of Editing
12.00- 1.00pm: It's All In The Cover
2.00-3.00pm: Making a Book - How to Upload Your Book & Get Discovered
3.00-4.00pm How to Market Your Book
4.00- 5.00pm: Making it Happen - the Business of being an Independent Author
Speakers at the conference include:
LJ Ross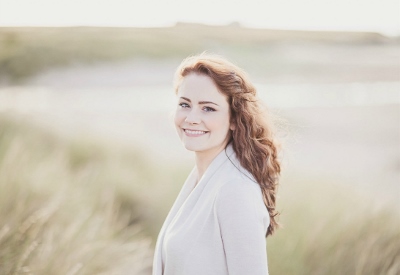 Louise worked in London as a regulatory lawyer for a number of years before the birth of her son resulted in a break from the legal world. Her first book, "Holy Island", has consistently been listed as an Amazon bestseller since its release in January 2015 and a further three titles featuring DCI Ryan have hit the Kindle charts since.
Mark worked in the London film industry before writing full-time. His books have been published in multiple languages and have been downloaded more than one million times. He currently writes across three series and publishes both independently and traditionally.
Hazel Gaynor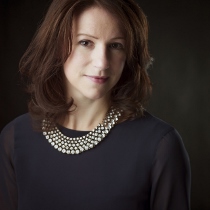 Hazel Gaynor is the New York Times and USA Today bestselling author of A MEMORY OF VIOLETS and THE GIRL WHO CAME HOME, for which she received the 2015 RNA Historical Novel of the Year award. She originally self-published THE GIRL WHO CAME HOME through Amazon KDP in March 2012, and went on sell around 100,000 copies of the book before it was spotted by two US agents. World English rights were subsequently sold at auction to HarperCollins in June 2013. The book was republished in 2014. Hazel's latest novel THE GIRL FROM THE SAVOY is an Irish Times and Globe & Mail Canada best seller. Hazel was also a contributing author to WWI anthology FALL OF POPPIES: Stories of Love and the Great War and her work has been translated into several languages. As features writer Writing.ie Hazel has interviewed Philippa Gregory, Sebastian Faulks, Kate Mosse, Jojo Moyes and Cheryl Strayed, among others. Hazel lives in Ireland with her husband and two children, and she is represented by Michelle Brower of Kuhn Projects, New York.
Adrian White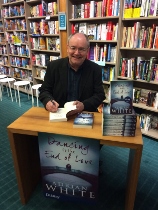 Adrian White worked as a bookseller in the UK and Ireland for almost forty years. His first novel, AN ACCIDENT WAITING TO HAPPEN, was published in print by Penguin Books - as was his second novel, WHERE THE RAIN GETS IN. When Penguin agreed to revert the rights, Adrian self-published both books to great success through KDP- resulting in a Top 10 chart position in Literary Fiction on Amazon UK. His third novel, DANCING TO THE END OF LOVE, is published by Black & White Publishing - a publishing deal that came about directly as a result of the book's initial exposure on Kindle. Adrian currently works as an Editorial and Self-Publishing Consultant for The Inkwell Group.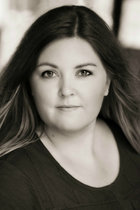 Catherine was born in Cork in 1982. Prior to writing full-time, Catherine worked as a campsite courier in France, a front desk agent in a hotel in Walt Disney World, Florida and helped Penguin Random House Ireland with their social media campaigns. She is currently studying for a BA in English at Trinity College Dublin. Beginning in 2010, Catherine self-published two travel memoirs, MOUSETRAPPED and BACKPACKED, and then a "how to", Self-Printed: THE SANE PERSON'S GUIDE TO SELF PUBLISHING using Amazon KDP and CreateSpace. Her blog quickly became a go-to source of pragmatic self-publishing advice and she was subsequently invited to speak on the subject for Irish PEN, Guardian Masterclasses and Publishing Ireland, among others. Catherine also taught the first ever self-publishing course at Faber & Faber's Faber Academy in London in 2012. She blogs at catherineryanhoward.com. Catherine's debut thriller, DISTRESS SIGNALS, was published by Corvus/Atlantic in May 2016. It will be published by Blackstone in the U.S. in November 2016.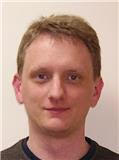 Darren Hardy is the UK Head of Kindle Direct Publishing, Amazon's independent publishing programme. Darren has more than twenty years' experience working in the books industry and has spent the last thirteen in a variety of Amazon roles.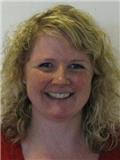 Amy Tipper is the Head of Amazon's UK Print on Demand business, which enables independent authors, as well as traditional publishers, to print their paperback books quickly and efficiently. Amy has over thirteen years books industry experience and has worked for Amazon for the last six.
Kelly Butler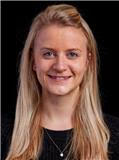 Kelly Butler has been a Technical Account Manager in Kindle Direct Publishing for the last three years, where she helps authors with technical queries and helps them publish their works quickly and efficiently.
Stephen Dorman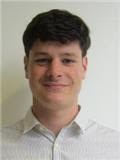 Stephen Dorman has worked in the Amazon Print on Demand team for nearly two years helping independently published authors make their titles available in print.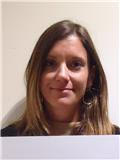 Lizzy Erskine is a part of the Amazon PR team, looking after Author and Reader Programmes.
Tarek El-Hawary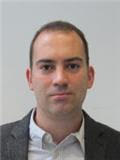 Tarek El-Hawary is part of the Amazon PR team, responsible for its device business.
Alison Walsh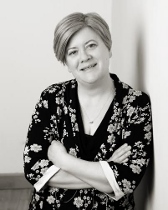 Alison Walsh has been an editor of fiction and non-fiction for more than twenty-five years. She began her career in London, in HarperCollins, where she edited women's fiction, film and TV tie-ins and even sci-fi and fantasy, during her six years at the company. She then moved to Orion for a couple of years, editing and commissioning fiction, before returning home to Dublin with her young family. After four years editing popular fiction and non-fiction at Gill & Macmillan, she turned freelance. She now edits a variety of fiction and non-fiction projects,working with everyone from celebrities to debut fiction writers. Alison's second novel THE HOUSE ON SEAVIEW ROAD (Hachette Ireland 2016), follows ALL THAT I LEAVE BEHIND (Hachette Ireland 2015)
Robert Doran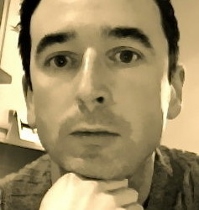 Robert Doran has twenty years' experience in bringing books to market, but he's not nearly as old as that makes him sound. Having worked as an editor, project manager and sales manager in Ireland and the UK, he knows exactly how much coffee it takes to turn a manuscript into a finished book (quite a lot!). Besides this he has a thorough understanding of the publishing industry, from commissioning to sales and marketing, which is probably what you're more interested in. Robert has worked on many best-selling titles with publishers such as Mercier Press, O'Brien Press, Pearson and Y Books. He has also worked on some not-so-best-selling books, and that's where he learned the most. He is currently Editorial Director at Kazoo Independent Publishing Services and he also accepts a limited number of freelance editing projects.
Madeleine Keane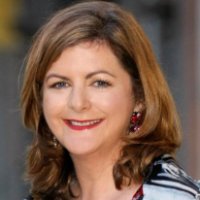 Madeleine is literary editor of the Sunday Independent and a freelance writer.
This event is being programmed and run by Vanessa Fox O'Loughlin, founder of The Inkwell Group and Writing.ie. Vanessa

published

TRUE COLOURS

independently in 2012, a

novel

that reached the top 10 in the Amazon Kindle Contemporary Women's Fiction chart. Vanessa writes crime as Sam Blake and is published by Bonnier's Twenty7 imprint. LITTLE BONES, the first in the Cat Connolly trilogy was released in Ireland in May 2016 and hit the Number 1 slot for four weeks, remaining in the top 10 for another four.