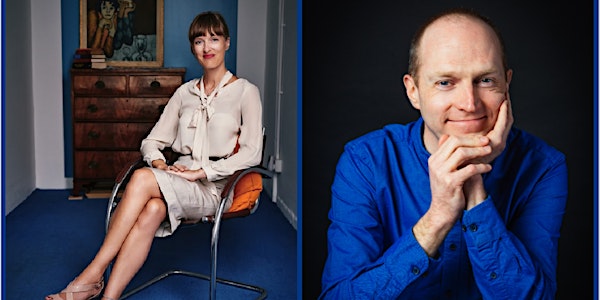 How to Resist the Attention Economy - Hilda Burke and Prof Brendan Kelly
How to Resist the Attention Economy - Hilda Burke and Prof Brendan Kelly in conversation with Anne O'Neill
When and where
Location
The Plaza Upper Church Street V31 V962 Listowel Ireland
About this event
Too much time spent on your smartphone? Did you know that Irish people alone check their phones 57 times each day? Hilda Burke and Professor Brendan Kelly join moderator Ann O'Neill to discuss why we spend so much time on our phones, why we find it so hard to regulate our use and what can we do to reduce our use? A fascinating event for young and old alike.
Hilda Burke is an integrated psychotherapist and author of 'The Phone Addiction Workbook'. She also holds the position of guest lecturer at the London College of Fashion, University of the Arts, London, and is a volunteer counsellor at Wormwood Scrubs prison. Hilda is regularly called upon to comment on issues relating to well-being, relationships, and the challenges of modern life in the media.
Brendan Kelly is Professor of Psychiatry at Trinity College Dublin. His books include 'Coping with Coronavirus: How To Stay Calm and Protect Your Mental Health' (Merrion, 2020) and 'In Search of Madness: A Psychiatrist's Travels Through the History of Mental Illness' (Gill, 2022)."
All events or shows will be filmed or photographed. Buying a ticket affirms your consent to the filming, sound recording, or photographing of yourself as a member of the audience. Photography and recordings are strictly forbidden without the permission of the Listowel Writers' Week Literary Festival Management.