An in-person workshop for Parents, Guardians and or Carers of teenagers teaching tools and techniques to overcome stress & anxiety
About this event
An in-person workshop for Parents, Guardians and or Carers of teenagers teaching tools and techniques to overcome stress & anxiety
Foundations for Life are delighted to announce our exciting new workshop.
"How to support teenagers to overcome Stress & Anxiety"
This workshop has been carefully designed to give support to parents, guardians and caregivers who have a teenager in their life who may be experiencing Stress & Anxiety at this time.
Throughout this workshop you will gain a greater understanding of the power of the teenage brain and the impact it has on their development.
You will learn an array of different tools and techniques that are evidence based and scientifically proven to combat Stress & Anxiety that you can teach to your teenager.
You will also gain a greater understanding of what your teenager may be going though and how to support them as they navigate their way through their own Stress & Anxiety.
We understand the importance of supporting our teenagers in this time and are passionate about their mental health therefore we have teamed up with SOSAD where the profits from this workshop will be donated.
We would also like to say a big "Thank You" to the Village Hotel Bettystown who have very kindly donated the cost of the venue for this workshop to SOSAD.
This workshop will be held on the 23rd October 2021 in the Village Hotel Bettystown from 10a.m – 2p.m.
Tickets cost €75 and are available from Eventbrite
Early bird ticket cost €50 from now until 16th October 2021
Please book your ticket early as spaces are limited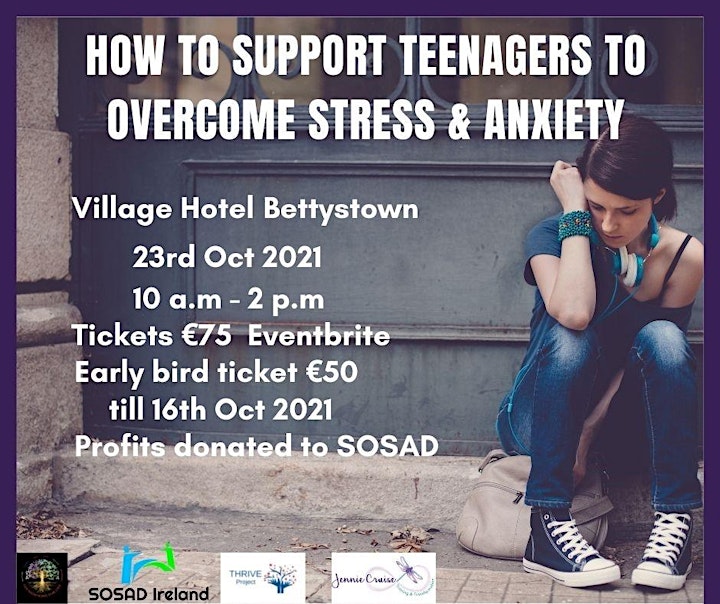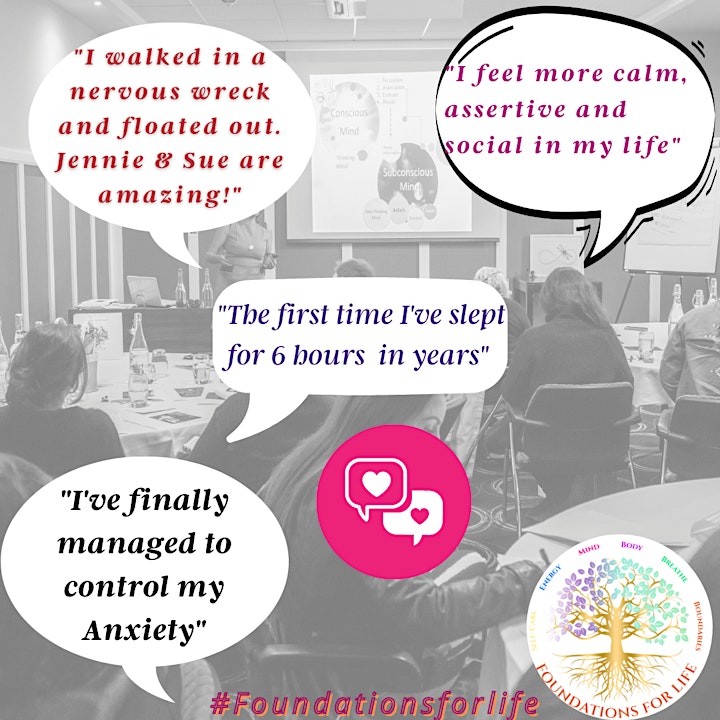 Organiser of How to support teenagers to overcome Stress & Anxiety
 Life & Business Coach, Mentor, Motivational Speaker, Trainer and Author
Jennie has worked with people in the area of personal & professional development for over 20 years. Having worked with groups and individuals for many years she recognised a need for further support and went on to train as a Life Coach and Mentor. Since qualifying, Jennie has worked with individuals, groups, and organisations providing coaching, mentoring and specialised training. Jennie has designed, delivered and certified Life Coach training and continues to work in a supervisory capacity with other coaches. 
Jennie's work as a motivational speaker allows me to address wider audiences with the material she have designed on 'Resilience & Wellbeing' and many other topics she is both passionate and experienced in. 
Jennie is at her absolute happiest when working with people, either on a one-to-one basis or group setting helping them to help themselves. She is a facilitator of change in people's lives.